Help to Grow: Management Course
Boost your business performance, management and long-term growth with this 90% government subsidised course.
Help to Grow: Management is a 12-week practical management training course for senior managers of small and medium-sized business (SMEs), designed to help grow your business.
Facilitated by small business experts from the Bristol Business School at UWE Bristol, the course considers strategies for growth and innovation, leading high-performance teams, digital adoption, and financial management.
The course is 90% subsidised by the government and costs just £750 – register now in just a few minutes.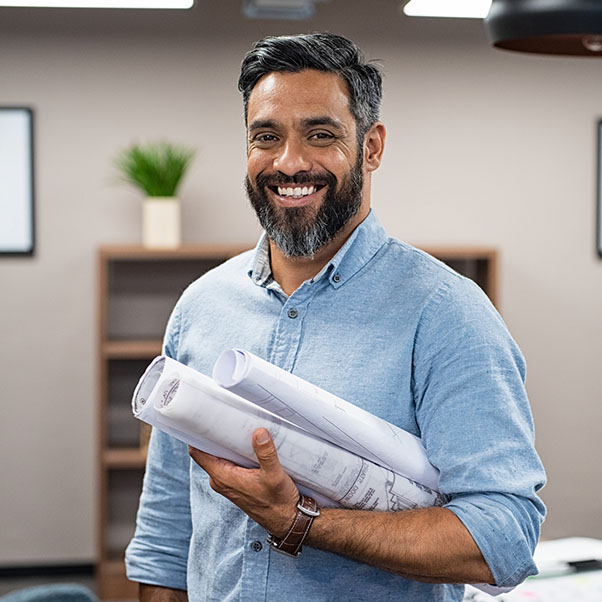 Course overview
The Help to Grow: Management Course is designed to be taken alongside full-time work, with a time commitment of 50 hours over 12 weeks.
Course features
Eight facilitated, online sessions, lasting two hours.
Four practical, face-to-face case study workshops.
Ten hours of one-to-one support from an experienced business mentor to develop your business growth plan.
Peer networking, including peer group calls to share experiences with other small business leaders.
Alumni Network, offering masterclasses, business clinics and networking events.
A tailor-made growth action plan.
Course modules
For detailed course information, download the Help to Grow: Management course brochure (PDF).
Part 1: Strategies for Growth and Innovation
This module focuses on what your business does and how you want it to develop in the future.
We look at your business's strengths and core capabilities, your opportunities, and your current and potential markets, and how innovation, digital adoption and new market penetration can be key drivers of productivity and growth.
Modules
Strategy and Innovation – online
Digital Transformation – online
Winning New Markets – in person
Part 2: Engaging with Customers
This section focusses on why you do what you do, how you connect with your customers and how you effectively convey your values and purpose in your brand.
We look at building demand, segmenting your markets, and achieving a targeted and strategic approach to marketing.
Modules
Vision, Mission and Values – online
Developing a Marketing Strategy – online
Building a Brand Case Study – in person
Part 3: Building a Sustainable and Agile Business
This section focuses on creating a suitable organisational structure to deliver your goals, and adopting good practice in the leadership and management of teams.
We look at leading people through change and supporting the wellbeing of staff, as well as developing your people and introducing agile ways of working.
Modules
Organisational Design – online
Employee Engagement and Leading Change – online
High Performance Workplace Case Study – in person
Part 4: Operations and Financial Strategies
This section focuses on what happens in the business to create outputs, how you monitor progress and use information to inform decision making.
We look at a strategic approach to operations, financial management and options to finance growth, and how everything comes together in the implementation of your growth action plan.
Modules
Effective Operations – online
Finance and Financial Management – online
Implementing Growth Plans Case Study – in person
Eligibility
The course is designed for senior decision makers, such as chief executives, finance directors or operations directors.
Your business must:
be a small or medium-sized enterprise (SME) based in Gloucestershire, North Devon, North Somerset, Somerset, Swindon and Wiltshire, West of England Combined Authority area (Bath and North East Somerset, Bristol and South Gloucestershire)
employ between 5 and 249 people (if your business employs 10 to 249 people, you can send up to two participants on the course)
have been operational for at least one year
not be a charity.
Register now
The following course for 2024 is available to book – it only takes a few minutes. Once registered, you will receive a link to make payment via UWE Bristol's secure Online Store within two working days.
Online webinars and four face-to-face case study sessions held at Bristol Business School, Frenchay Campus.
Register interest in future courses
Register your interest via the enquiry form and we will contact you when new course dates for 2024/25 are released.
Meet Ross, Managing Director of Bear Industrial Engineering Ltd
Find out how the Help To Grow: Management Course has enhanced Ross's understanding and application of business concepts to grow his business.
Help to Grow: Management podcast series
Our podcast series highlights the positive effects of the Help to Grow: Management Course on local businesses and how it is helping them on their individual growth journey.
Listen to our podcast
What do participants say about the course?
"It was a busy 12 weeks with a fair few late nights but I came away with incredible new skills, experiences and a solid plan to guide us on our next phase of growth at Systemagic Ltd."
You may also be interested in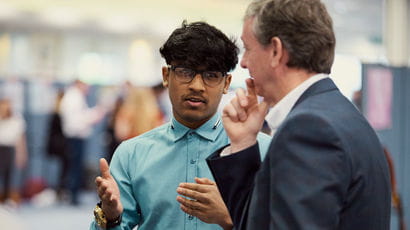 If your business has a strategy for growth, we can help make your ambitions a reality with a Knowledge Transfer Partnership (KTP).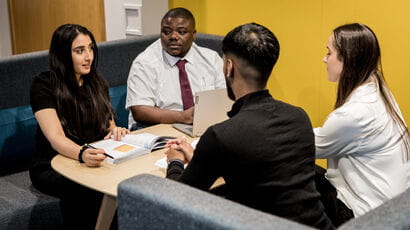 Find out how you can work with us on research to drive your business forward.