Why choose a UWE Bristol graduate?
Graduates for the real world
If you want a hit-the-ground-running graduate, look no further – 95% of our students are in work or further study six months after graduating, a testament to our focus on education for the real world.
UWE Bristol graduates are:
amongst the most employable in the country, thanks to a curriculum focused on education for the workplace
likely to have gained relevant work experience before they graduate, so you get work-ready talent educated for the real world, well-prepared to get on with the job
well-versed in latest best practice, so can help to update your business's knowledge base
a flexible resource, available as consultants on short-term projects or as full-time team members.
Graduate recruitment services
As a source of exceptional talent, we can help you find the right graduates for your business. Graduate recruitment and selection is much more effective with a little help from our professional Employer Partnership Services Team. The team can advise you on vacancy content as well as assisting you to advertise and market your vacancy.
Be positive about diversity
UWE Bristol is an inclusive university with a diverse student population. We invite you to work with us to ensure that students from groups that are currently under represented in the graduate labour market are given networking opportunities and work experience that build knowledge and confidence in career planning and the job application process.
Working with UWE students and graduates
In this short film, watch students and employers from Hewlett Packard and MITIE, Veale Wasbrough Vizards (solicitors), Omni Productions and Spirit (PR) talk about their experiences recruiting graduates and students with UWE Bristol.
Vacancy promotion
Advertising your vacancies with one of our innovative services gives you direct access to the brightest talent.
"61% of the UWE graduates have completed our graduate management trainee programme and gained management positions. These positions include General Management, Marketing and Accounting roles."

Jamie Wharf Enterprise Holdings
"The graduates who have joined Handelsbanken from UWE Bristol have proven to be a great addition to our teams, and we look forward to seeing this relationship grow."
"The two interns have performed so well over their two month internship that we have offered them permanent positions, and they have accepted."
You may also be interested in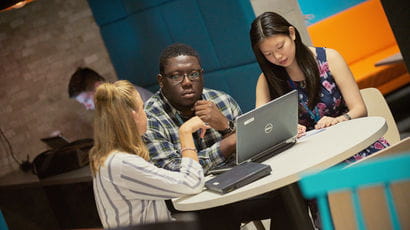 Discover how much UWE Bristol placement students can offer, from sandwich year placements to shorter project-specific skill-boosts.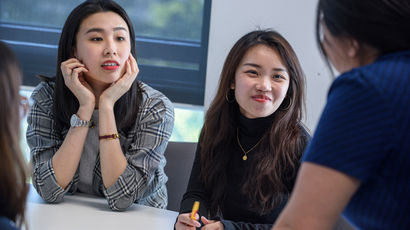 Find out more about UWE Bristol's international talent programme, which provides access to over 4,000 motivated and talented international students from over 100 countries