About us
Through Bristol Business School's diverse range of practical courses and research, with national and international links, we deliver an educational experience that enables our students to meet their future career ambitions.
We are an accredited centre for the Chartered Institute of Personnel and Development (CIPD), and a learning quality partner for the Chartered Institute of Management Accountants and the Institute of Leadership and Management.
We have 200 academic staff from a diverse number of countries with extensive practical business experience to add that 'real' world experience to our teaching with a growing international student body.
We believe in the power of partnerships to create opportunities for our students, alumni, staff and partners. Whatever your interest, you will receive a warm welcome at Bristol Business School.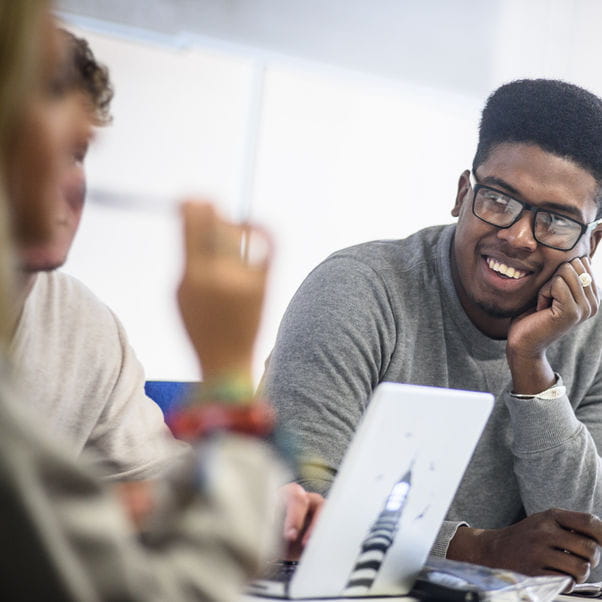 Built for business
The result of a £55 million vision, the Bristol Business School building is the largest on Frenchay Campus. Take a tour of the building and find out more.
Bristol Business School building
We offer a range of services to meet the needs of organisations and individuals.
News and events
News
Find out all the latest from the Bristol Business School. You can also join our social channels:
Events
Find out what business events are taking place across the University and how you can take part.
The Bristol Distinguished Address Series (BDAS) provides a unique opportunity to hear about challenges and decisions being made at the highest level of strategic leadership by high-profile business executives from across the country.
Listen to the Future Impact Podcast Series featuring our academics and real world practitioners sharing industry knowledge and insights.
Alumni
When you graduate from Bristol Business School (BBS) and Bristol Law School (BLS), you become part of an ever-expanding global network of 45,000 alumni. Find out more about discounts, benefits and support available to you including:
Postgraduate discounts and scholarships
Access to our Trailblazer Programme
Alumni Connect networking and mentoring.
You can contact our alumni office by emailing businesslaw.alumni@uwe.ac.uk or telephone +44 (0)117 32 84563.
Alumni benefits