Bristol Business School partnerships and accreditations
National and international partnerships within our Bristol Business School ensure you gain valuable business experience whilst completing your studies.
International partnerships
For today's graduates it is essential to possess inter-cultural competencies and the ability to work across cultures and societies. Bristol Business School provides a diverse and inclusive learning environment that enables all of our students to learn with, and from, those from different backgrounds and cultures.We are also proud of the work that we do with strategic international partners to promote high quality education in a range of countries.
Key strategic international partners with whom we run collaborative programmes in partnership include:
Taylor's University, Kuala Lumpur, Malaysia
National Economics University (NEU), Hanoi, Vietnam
International University – Vietnam National University, Ho Chi Min City, Vietnam
Banking Academy, Hanoi, Vietnam
Villa College, The Maldives
Bristol Institute of Business and Management, Colombo, Sri Lanka
The British College, Kathmandu, Nepal
We also work with a wide range of international partners to provide opportunities for their students to study with us in Bristol and/or for UK-based students to study abroad. These partners include:
Guangdong University of Finance, China
HELP University, Malaysia
INTI International University, Malaysia
Montpelier Business School
Rangsit University, Thailand
Renmin University, China
University of Monterrey, Mexico
University of Texas at El Paso, USA
Tian Fu College of Southwestern University of Finance and Economics, China
Global study partners
Find out more about our Global Study Partners and what UWE Bristol awarded degrees they offer.
Global study partners
Business partnerships
We work with private and public sector Course Connect partners to bring real business scenarios to the classroom and equip students with the skills they need for the boardroom. Our business and law departments have created a framework for these partnerships called Course Connect. We can work with you on a specific subject area and devise a range of activities to suit your business needs.
We've already established many successful partnerships across the region giving us a snapshot of the challenges you face and how we can help tackle them. We're tuned in to local and wider business needs and have a pool of talented students and researchers ready and waiting to bring a fresh perspective. Best of all, it can be tailored to the unique requirements of your business.
How we can work together
Each partnership is flexible and focusses on your priorities. We work together to share knowledge, spark ideas, and better understand each other. Choose from a range of options to design your Course Connect partnership:
Help devise our curriculum
Ensure industry needs are met by reviewing and co-creating content or providing learning materials.
Get hands on with teaching and learning
We'll turn your business challenges into consultancy projects for students and invite you to take to the floor and deliver a guest lecture.
Spot the stars of the future
Work closely with students to mentor or provide internships, set up an essay competition or take part in our Employer Fairs.
What are the benefits?
Access to a talent pipeline of ready and able graduates with a solid understanding of industry and future workforce needs.
Share your ideas and gain new insight by helping develop a curriculum that is relevant to our students and meaningful in the business world.
Get the latest thinking from leading educators and researchers and access our diverse resources, facilities and networks.
Enhance or update your corporate social responsibility policy.
Invest in your staff with 20% discount on selected business continuing professional development programmes.
Promote your brand by contributing to our business communication channels (blogs, literature, events).
Find out more
Email: CourseConnect@uwe.ac.uk
"We've built a robust relationship with UWE Bristol lecturers and course director leads. This is complemented through our seat on the UWE Bristol Board, where we help to shape discussions for course content and direction. As an employer, we look to add value by ensuring the courses provide a 'true to life' perspective for students."
Caron Ricciardi Senior Business Development Manager, Lloyds Banking Group
Accreditations and links with professional bodies
Accreditation and active relationships with professional bodies is important to delivering relevant business courses.
Accreditations
Many of our Accounting and Finance, Business Management, Economics and Marketing courses are accredited by relevant professional bodies. Specific accreditations include:
Professional bodies
We have strong links with a number of professional and accrediting bodies:
Business and Management Advisory Board
The role of the Board is to keep us close to business and their employment needs to ensure students meet the needs of employers and we build strong national and international partnerships.
Our regional business leaders will use their leadership experience to look at how Bristol Business School (BBS) and the Bristol Business School building can serve the needs of our region and its economy.
As a result, we can grow our international reputation in business and law and our provision will continue to create employable graduates.
Meet the board
Business leaders from our region's financial, commercial, legal, public and health sectors are represented on the panel.
Paul Brown
CEO, Mail Handling International (MHI)
Social: LinkedIn, Twitter
In 2015, Paul was proud to become a UWE Bristol Honorary Business Fellow and joined the Business and Management Advisory Board to evangelise about business ready graduates for SME's. Having founded a company at 24 which has evolved and thrived through many economic phases, he is also an angel investor and start up mentor.
Jane Hadfield
National Senior Programme Manager - Apprenticeships, Health Education England
Social: LinkedIn, Twitter
Responsible for overseeing development and implementation of new apprenticeships in Healthcare, working with The Institute for Apprenticeships and the Department of Health. An Executive Coach and Organisation Development Specialist, and a Registered Nurse, by background.
Amy Kington
CEO, Community of Purpose CIC, Founder of Purposeful Insight
Social: LinkedIn, Twitter
Community of Purpose exists to increase sports participation and support socially excluded groups access services so young people can realise their potential. Amy has been involved in using sport for social change in Bristol since 1998 and also runs the agency Purposeful Insight.
Rob Law MBE
CEO, Trunki
Social: LinkedIn, Twitter, Instagram
Rob created the much loved ride-on suitcase for tots. He was famously rejected from BBC Dragons Den in 2006. Since launching that same year his company has sold over 4 million Trunki's in over 100 countries, won SME of the year at the national business awards and published a book about being resilient: 65 Roses and Trunki, Defying the Odds in Life and Business.
Poku Osei
Founder and CEO of Babassa
Social: LinkedIn
Poku is an enterprising individual with cross-sector experience in business start-ups, real estate, community development and social enterprise. Poku is passionate about equal opportunity, social mobility and inclusion. He is the founder and CEO of Babbasa – a Queen's Award-winning social mobility enterprise, which supports underrepresented young people to pursue their ambitions and employers to build an inclusive workplace. He is also the co-founder of The Black Professionals Network in the Southwest. Poku holds a BSc in Psychology, MSc in Business Management from UWE Bristol and Advance Project Management Certificate from Oxford University.
Clayton Planter
Founder and CEO of Street2Boardroom
Social: LinkedIn, Twitter, Facebook
Street2Boardroom is an organisation that work with young people and adults who find themselves caught in a range of illegal activities, giving them the skills, knowledge and confidence to apply what they have learned from the street – to learn the legal hustle. It's not where you come from that counts, it's where you're going.
Donna Speed
Chief Executive, We The Curious
Social: LinkedIn, Twitter
Donna joined We The Curious in 2000. Her experience in the Bristol Business School building during her Master of Business Administration inspired her continued involvement with us. Donna is a Board member of the Association of Science and Discovery Centres.
Catriona Tully
Director, Linthar Consulting
Catriona is a Founding Director at Linthar Consulting, advising high growth companies on their strategy and routes to market. She is also a mentor to a range of entrepreneurs to support their personal and corporate success. Catriona was previously a Director at KPMG advising public and private organisations on their efficiency and effectiveness. Projects ranged from market analysis, sales and marketing strategy and implementation, systems design and roll out, and relationship management.
Liz Wilks
European Director - Sustainability and Stakeholder Outreach, APP
A highly successful Director with 25 plus years' experience and a proven track record covering marketing, public relations, public affairs, communications and sustainability, for leading global paper and packaging companies. Skilled at developing overall strategy, international teams, stakeholder engagement and core projects with renowned thought leaders, representing international brands. Liz is also a visiting professor in International Management and Sustainability.
Accounting, Economics and Finance Advisory Board
Ololade Adesanya
Senior Manager, Ernst & Young
Ololade is a Senior Manager at EY and the Wealth and Asset Management sector lead for the Internal Audit practice. Prior to EY, she was Head of Audit for Sanlam UK and Ireland, before which she worked for PwC where she qualified as a Chartered Accountant through the Institute of Chartered Accountants in England and Wales (ICAEW).
Steven Beavan
Head of Business Banking (West of England), Barclays
Steven, Head of Business Banking at Barclays plc, leads a team of relationship directors across the region responsible for supporting Barclays business customers. Barclays is a multinational personal, business and investment bank. Steve's focus is to help businesses across the West of England thrive by providing specialist financial solutions. With a background in mergers and acquisitions and international trade, Steve is passionate about delivering an exceptional service for his clients to help them grow and develop, both domestically and internationally.
Mark Chandler
Head of Evidence and Analysis, Chemicals, Pesticides and Hazardous Waste at the Department for the Environment, Food and Rural Affairs
Mark is responsible for progressing the evidence base and supporting evidence-backed decision making across these areas. His past experience includes leading teams of analysts providing economic commentary at the Office for National Statistics, developing measures of government service output and productivity, providing the economics component to the annual local government finance settlements and the business rates retention scheme, monitoring and evaluation of local growth deals and devolution deals, and developing the WebTAG system of economic appraisal for transport investments. Prior to entering the Government Economics Service he was an academic at the Stockholm School of Economics in Riga and the EuroFaculty programme, helping to develop economics university education across the Baltic States.
Karen Evans
Regional Executive, ICAEW
Karen is an experienced marketer with extensive knowledge in communications and project management. Karen works in the West of England representing the interests and promoting the profiles of c5000 ICAEW Chartered Accountant members. ICAEW is a world-leading professional membership organisation that promotes, develops and supports 181,000 Chartered Accountants and students in 148 countries.
David Henderson
Head of Business Transformation, Hargreaves Lansdown
David is the Head of Business Transformation at Hargreaves Lansdown. David also sits on the advisory board for Fintech West and the Board for the Bristol technology Festival, both of which aim to promote skills, inward investment and collaboration across the region. Hargreaves Lansdown is the UK's leading savings and investment platform. For nearly 40 years, HL have helped clients save time, tax and money on their investments. Today they are trusted with more than £120 billion by 1.5 million clients. HL focus is on helping their clients make good financial decisions throughout their life and have a range of products to help. They are a secure, FTSE 100 company based in Bristol where we they employ over 1,700 people.
Adam Jones
CTO and MD, Redington
Adam has been working in fintech for a decade for a wide range of companies from some of the largest banks in the world to disruptive and innovative start-ups. He is a passionate advocate of the need to increase financial inclusion and diversity in technology and financial services. In addition to his role as CTO of Redington where he heads up the fintech business line ADA, Adam is a Trustee of RedSTART, a visiting lecturer at Henley Business School and is actively involved in a range of industry initiatives and working groups.
Paul Keenan
Consultant and Expert Witness in Financial Regulation cases at Keenan Regulatory Consulting
Paul is an independent consultant in financial regulation, with over 40 years of experience of international financial markets, as a government fund manager, a regulator, a compliance officer, an Expert Witness and as Trainer of market professionals and is also a life member of the CISI.
Tim Lincoln
Audit Partner, Grant Thornton
Tim leads the audit business at Grant Thornton's Bristol and South West offices, and leads a team of 30 people all providing high-quality advice and service to their clients and to the market place. Grant Thornton is one of the world's leading organisations of business and financial advisors. Tim's focus is on growing the south west audit practice, developing the offering to the market and building the team to deliver on this commitment.
Liane Livingstone
Director of Business Development, RSM UK
After Liane obtained her Economics degree from UWE Bristol, she qualified as a tax advisor with Ernst & Young where she advised listed businesses on tax compliance and risk issues. Several years later Liane transitioned to corporate banking with Barclays, and latterly HSBC, where she focussed on finding financing solutions to meet the working capital needs of UK based businesses which were trading internationally, often involving multi-currency lending facilities. Liane is now Regional Business Development Director for RSM Accounting which is the sixth largest accounting firm globally. Liane's local office is Bristol and she focuses on working with mid-market businesses with an international reach and/or growth aspirations in the South West and Wales. Technology consulting and data analytics is a particular area of interest. Liane is also a member of MENSA.
Caron Ricciardi
Process Improvement Manager, Lloyds Banking Group
Caron is a CIMA qualified accountant, and has held numerous Financial Controller and Manager roles across different business sectors. She is currently the Process improvement/Business Development Manager at Lloyds Banking Group, a financial services group that serves people, businesses and communities across the UK.
Isabel Thompson
Director, Vendigital
Isabel is a Director at Vendigital – a consulting firm which specialises in helping organisations manage their toughest cost and operational challenges. Isabel works with manufacturing clients to help them manage their cost base and transform their businesses. Her background is in business transformation and change consulting – she joined PwC as an economics graduate, followed by a number of years at KPMG where she led consulting and business development teams.
Jenni Turco
Executive Chairman of Positive Wealth Creation Ltd
Jenni is one of around 7,000 UK Chartered Financial Planners within the financial advice profession and is the Executive Chairman of Positive Wealth Creation Ltd, who provide independent financial advice. Since 2008, the Chartered Insurance Institute (CII) has awarded the company the title of 'Chartered Financial Planners'. This exclusive award is subject to annual reassessment and is reserved for those businesses meeting a 'Gold Standard' relating to professionalism and capability. This means that they follow a demanding code of ethical practice and places clients' interests at the heart of the advice given.
Since 2013, gradually they have built their relationship with UWE Bristol by delivering guest lectures, offered paid placements and sponsored our Prize for the Best Completion of the PFP Module. They also retain three UWE Bristol graduates as full-time staff members who have already qualified or are working towards completion of the Regulated Diploma in Financial Planning.
Jenni specialises in retirement, taxation and intergenerational wealth planning, having won the Insurance Institute of Bristol Awards for best performance in the Chartered Insurance Institute's G10 exam on Taxation and Trusts in the West of England, and then for best completion of the Advanced Financial Planning Certificate.
Nolan Webber
Investment Director at Rathbone Brothers Plc
Nolan is an investment director within the Bristol office at Rathbone Brothers Plc who provide individual investment and wealth management services for private clients, charities, trustees and professional partners. He manages investment portfolios for private clients, trusts, pensions and charities. Nolan graduated from UWE Bristol with a first class honours degree in business studies and is a member of MENSA. Nolan is a Chartered Fellow of the Chartered Institute for Securities and Investment, having completed the full diploma qualification, and is past president of the CISI Bristol, Bath & South Wales Branch committee.
You may also be interested in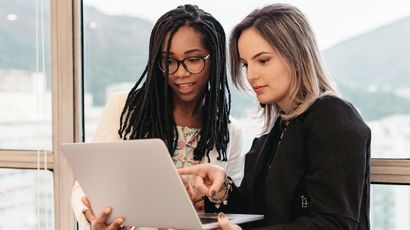 Through Bristol Business School's diverse range of practical courses and research, with national and international links, we deliver an educational experience that enables our students to meet their future career ambitions.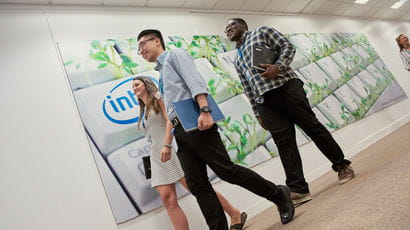 Use UWE Bristol's in depth resources to find graduate jobs, internships, work experience and volunteering opportunities.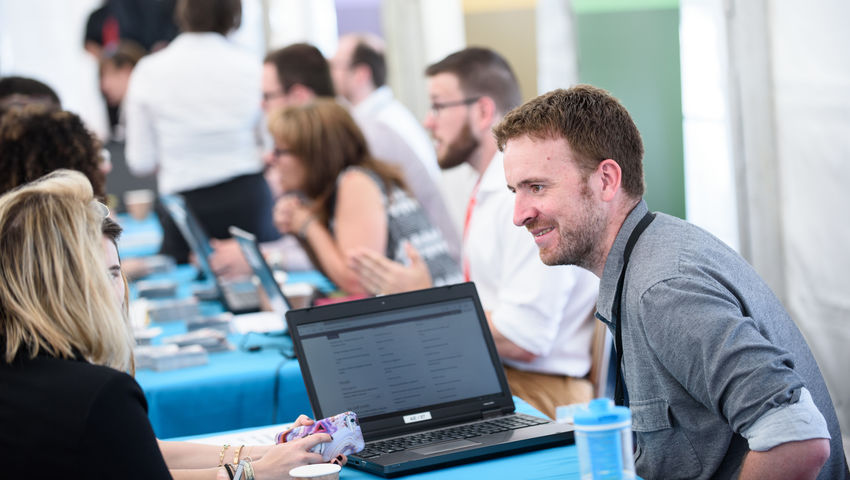 Explore our courses and find out everything you need to know about your chosen course from applying to fees and funding.