Continuing professional development
At Bristol Business School and Bristol Law School we inspire excellence. Our continuing professional development programmes enable professionals and organisations to achieve their goals and exceed their aspirations.
Our professional development programmes blend academic expertise with industry knowledge to offer flexible learning solutions for individuals to help advance careers. We also work with organisations to co-create innovative custom programmes to develop leaders and teams.
Most of our courses are delivered through a mix of peer-to-peer learning and interactive sessions, with hybrid teaching either on campus or online.
Programmes by category
Find out more or book onto one of our continuing professional development short courses.
Inspire workshops
We offer a series of inspiring workshops aimed at individuals, teams and organisations. Delivered through a blend of peer-to-peer learning and interactive sessions, participants will learn valuable practical skills and tools to enhance their personal and professional impact.
Inspire workshops
View all our programmes
Not sure what type of programme you're looking for? View all of our continuing professional development programmes.
View all our programmes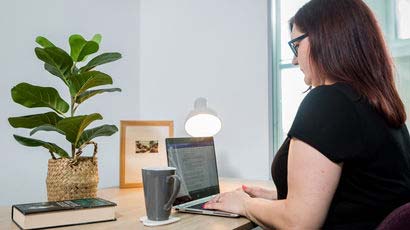 Our holistic approach to customisation means that we work in partnership with you to create flexible solutions that fit your business needs.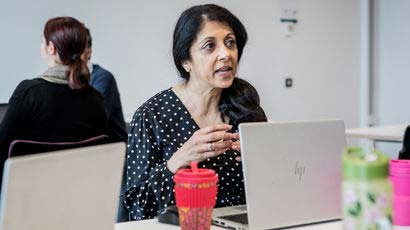 From access to funding and leading research, to networking events and free legal and business advice clinics, we can help your business succeed.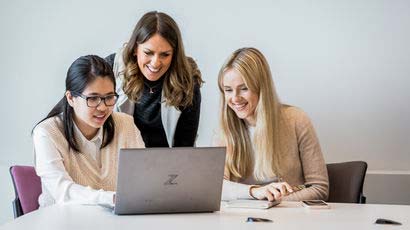 Suitable for aspiring line managers through to senior executives, these leadership qualifications can be tailored to suit your organisation's needs.
Continuing professional development enquiries
We welcome enquiries from organisations and individuals looking to develop their professional skills.
General enquiries
If you would like to find out more about our range of services or to discuss your individual business needs, please contact our team:
Email: ExecEd@uwe.ac.uk
Tel: +44 (0)117 32 81043
Bristol Business School blog
Read our blog for the latest updates from Bristol Business School, as well as sector case studies and upcoming business events.
Case studies
See the real change that's possible when you choose Bristol Business School for support.
Cabot Communications
These digital TV pioneers needed to secure continued growth in a changing global marketplace - Bristol Business School created a bespoke leadership development programme to support the whole management team.
Context
Founded in 1993 and based in Bristol, Cabot Communications was one of the forerunners of the digital TV revolution. It has been part of the Vestel Group since 2001, and is headquartered in Turkey.
A very successful business, Cabot has grown rapidly with a turnover of around £6 million in 2009. There are around 35 employees, run by a senior management team with the support of a number of key project managers.
Challenge
Cabot Communications had reached a stage in development where the key priority was to secure continued growth in the context of a changing global marketplace and influence from head office in Turkey. An important element of this growth plan was to ensure that the business was making effective use of the skills of its existing employees.
Our solution
Bristol Business School was asked to prepare a leadership and management development programme.
We spent three days consulting with staff, including the Managing Director, Senior Managers and Project Managers, to understand Cabot's challenges and give them confidence in our knowledge and approach.
We also gathered as wide a range of views, perspectives and opinions as possible, so we could build a programme based on their specific and unique needs.
The result was four key workshops:
Understanding vision and strategy
How to create a unified strategic plan for growth, working within the context of an overseas head office operation and a UK subsidiary.
Understanding self and others
How to develop the core building blocks of development including raising awareness, recognising variances in perception, and how to improve understanding operationally, functionally and culturally.
Developing self and others
How to develop leadership skills, empower others, delegate appropriately, and motivate self and others.
Performance management
How to job plan, prioritise, make decisions, have tough conversations, and manage objectives.
The workshops were rolled out with one-month gaps between each. This allowed participants to practise new skills and gather information on key issues for the next session. It also fostered team building by bringing the participants together in a shared learning experience.
This pragmatic approach not only helped the participants to apply the skills and techniques they learned on the workshops to their day-to-day practice in the workplace, it also encouraged them to develop as reflective practitioners and it encouraged innovation and good practice.
Impact
Our final reviews showed that 88% felt the programme had been 'good' to 'excellent' and had achieved its aims in developing a stronger 'professional' management ethos.
We returned six months later to see how things were going, and were delighted to find that they had started to create their own in-house development ideas and that our philosophy of passing on knowledge to equip clients had proved successful.
Cornwall Council
Bristol Business School helped Cornwall Council to develop a bespoke coaching and mentoring course which was linked to a recognised postgraduate academic qualification.
Context
Cornwall Council's Learning, Training and Development Unit (LTDU) operates within the Directorate of Adult Care and Support, one of the five Directorates of Cornwall Council.
It designs, delivers and commissions learning and development solutions for the unitary authority's internal adult social care workforce, supporting approximately 1,400 staff. The Unit also contributes to the learning and development needs of external private, voluntary and independent care providers, a workforce of over 11,000 in Cornwall.
Challenge
The Unit supports social care workers to become self-directed and reflective learners through face-to-face training and e-learning as well as tailored small group and individual approaches.
The Council contacted us when members of the LTDU needed development in coaching and mentoring theory and skills.
Our solution
Working with Cornwall Council, Bristol Business School reviewed the coaching and mentoring course and modified the interactive sessions to reflect the working context and culture of their organisation.
The programme was delivered in Cornwall through a three day block of teaching - an initial two days plus a day that took place six weeks later. This allowed for practice at work.
Impact
Participants developed expertise in coaching and mentoring to support all aspects of learning and development, which in turn have helped contribute to the development of Adult Care and Support.
"Thanks to a clearer understanding of different approaches and skills, we can now offer increased support to staff at all levels within Adult Care and Support." - Course participant from Cornwall Council
Professionals within LTDU are continuing their studies at Bristol Business School towards the MSc in Coaching and Mentoring to enable them to provide a resource for other Directorates and external agencies.
Hire Association Europe
Hire Association Europe (HAE) wanted a qualification that would encourage the recruitment and retention of staff within the hire industry to further increase the professionalism of the industry.
Context
Hire Association Europe (HAE) is an industry-leading trade association for plant, tool and equipment hire. With over 900 members worldwide, it supports the hire industry through provision of operational resources, products and services covering all aspects of hire including insurance, legal advice, training and health and safety, among others.
HAE supports innovation and sustainability and focuses on safety, energy efficiency and utility. Members have the option of joining a Board or taking part in a technical panel to review and develop new industry practices that will also benefit their own organisation.
Challenge
A key challenge for the organisation was how to help members address issues of recruitment and retention of staff whilst continuing to drive through increased professionalism and competence of its members. HAE turned to us to help equip people with a professional qualification and transferable skills and knowledge.
Our solution
HAE and UWE Bristol worked in close partnership to develop a bespoke accredited leadership and management development programme to complement the introductory courses being delivered, and offer staff a route through to a degree in the hire industry.
The programme was designed to provide managers across different levels of seniority with the next step in their career development, recognising good practice and enhancing their career paths within the industry.
The units for the workshops were chosen to reflect industry-specific needs to develop leadership skills for HAE's members and offer a 'cradle to grave' qualification framework. These included:
effective leadership
motivating people
financial decisions
recruitment
customer relations.
Impact
Participants from the original course cohorts reported that the programme had encouraged them to look at aspects of their leadership style and had helped them become better leaders. They felt that they were better able to motivate their teams and had improved their relationships with their colleagues as a result of this programme. Many had found returning to education somewhat challenging, but had felt supported throughout and had found the experience rewarding and worthwhile.
Lidl
Bristol Business School worked with Lidl to develop a management development solution for managers across different levels within the organisation.
Context
Founded in Germany in 1973, Lidl is a chain of grocery stores with over 9,500 shops worldwide. The majority of personnel are dedicated to working at the sharp end of the retail business providing great service to customers. Lidl's philosophy is to keep its employees and customers happy, enabling its business to grow and flourish.
Challenge
Lidl UK were exploring initiatives to enhance training of district and store managers to better equip them to deal with business challenges. The business needed to:
Offer managers additional recognised training to enhance their career development and improve retention within Lidl.
Enhance existing training by utilising a higher education provider, but without extending commitment on the part of managers.
Our solution
Bristol Business School worked with Lidl to develop a course for managers across a number of different levels within the organisation.
The programme took the form of six one-day workshops for Divisional Managers, tailored to the organisational context within Lidl. The workshops covered:
trading law
customer service
financial management and cash control
effective recruitment, selection and retention
managing performance issues
managing absence and interviewing skills.
Impact
The workshops were very positively received by the Lidl managers who commented on the ability of the tutors to understand the context of Lidl.
District Managers subsequently requested a workshop for Store Managers across the region to address people management issues. Lidl commented on the benefits of having an external academic provider come into the organisation and engage with the staff around this topic. There followed additional development activities in the areas of customer service and people management as a result of this successful collaboration.
"Bristol Business School's input was extremely beneficial for our managers, enabling them to reflect on current practice and look at ways of improving their performance across a range of activities." - Douglas Ireland, Regional Director, Lidl South West
Newbury Building Society
Newbury Building Society, one of the oldest in the UK, needed to develop the strategic leadership capacity in its Senior Leadership Team.
Context
Newbury Building Society established in 1856, is an independent mutual society, providing mortgages and savings for its members. It is one of the oldest surviving building societies in the UK, with total assets of around £675 million.
Challenge
At a time of extreme turbulence in the world financial markets, and with the appointment of a new Chief Executive, Newbury Building Society's senior management team needed to work closely together to develop a strategic vision. The main aim was to balance growth with financial stability, while developing team working at senior level.
Our solution
In response to the Society's needs, we developed a tailored Postgraduate Certificate in Strategic Leadership, which was delivered on site to the eight members of the senior management team.
The learning took place over 18 months and critically, was based on real projects within the business. Close collaboration ensured that participants' work was focused on tangible business outcomes.
This flexible programme consisted of a series of three-day workshops, independent learning and assessment, and six Action Learning set meetings to help consolidate and deepen understanding.
Impact
The theoretical concepts and practical knowledge gained on the programme were applied to real organisational tasks and problems.
The team gained improved communications and understanding of strategic leadership, and found ways for working on development issues through action learning.
The programme was attended by the whole senior management team, five of whom opted to successfully complete the Postgraduate Certificate in Strategic Leadership.
NHS South West Leadership Academy
The NHS South West Leadership Academy (SWLA) required a bespoke programme to enable both clinical and non-clinical employees to develop confidence and leadership for innovation when caring for patients.
Context
The NHS South West Leadership Academy (SWLA) operates a small, dynamic team that oversees the creation, design and delivery of learning interventions with the aim of empowering and supporting NHS staff in the delivery of better health, care and wellbeing outcomes across the whole healthcare system. The SWLA seeks to achieve this through developing excellent compassionate and inclusive leadership capacity in its stakeholder population.
Challenge
The SWLA required a comprehensive leadership development programme that would help increase the capacity of clinical and non-clinical leaders to drive service effectiveness and transformation to bring about improvements in patient care. A learning solution was needed that would equip these leaders with the skills and ability to meet individual and team goals in respect of leading high-quality and compassionate patient care. They needed to be able to operate effectively at a systems level, in multi-disciplinary teams and across organisational boundaries, successfully engaging with a wide range of partners and stakeholders.
Our solution
Working in collaboration with the North Bristol NHS Trust and Exeter Leadership Consulting Ltd., we partnered with the NHS SWLA to co-create a programme for clinical and non-clinical leaders in health and social care to help them develop the confidence, resilience, entrepreneurial mindset, skills and authority needed to 'act locally' and lead innovations to improve patient care.
A ten-day programme comprised of six modules was created and delivered over an eight-month period. The programme, named 'Leadership for Improving Frontline Talent' (LIFT), is now in its fifth iteration and emphasises cumulative and sustainable learning. It explores leadership for innovation at multiple levels from leadership of self, to leading teams and groups and also influencing the wider health care system.
The programme has continually evolved since its inception to adapt to the needs of each cohort and a constantly changing context. The programme includes a 360-degree feedback process along with the use of a range of diagnostic instruments and peer coaching. It also includes a leadership exchange programme, where participants 'pair up' with another participant from a different part of the health sector, and immerse themselves in each other's work for a couple of days as participant observers to gain a different perspective. Participants share their observations and feedback with each other for development purposes.
Impact
An independent evaluation of the first run of the LIFT programme indicated that:
100% of line managers would send colleagues to LIFT in the future
94% of managers said LIFT has impacted positively on their colleagues within the team
Participants reported 100% satisfaction with the delivery of the LIFT programme
93% said LIFT had a positive impact on their working practices
88% of LIFT alumni would like additional or ongoing leadership training.
NHS Trusts
South Western Ambulance Service NHS Trust and Gloucestershire Care Services both needed a programme to equip staff to meet organisational changes within the NHS.
Context
South Western Ambulance Service NHS Trust provides care and transport services. It employs more than 1,700 staff and covers an area of 3,000 square miles with a population of almost 2.4 million people.
Gloucestershire Care Services serves approximately 602,000 people and provides a range of services including community nursing and speech and language therapy.
Challenge
Both organisations experienced substantial transition and needed a programme to equip staff to deal with large-scale change in an increasingly complex and uncertain environment.
Managers wanted staff to feel more confident about big organisational changes by linking their development with the Learning Qualities Framework (LQF) and to provide them with increased career visibility through a nationally recognised qualification.
Our solution
We customised a Postgraduate Certificate to the needs of the client, taking into account the organisation's rate of change. The tailored programme of study was delivered on site to an initial cohort of 20 managers. The success of the programme led to the client commissioning a second cohort.
The programme ran over a 12-month period, and all modules included a focus on practical work issues as a core part of the learning process. The programme included a 360-degree diagnostic tool to provide participants with feedback from a range of managers, clients, staff and peers and help them gain greater self-awareness about their strengths and areas of development to help them become more effective in their roles.
Impact
As a result of the programme:
participants developed strong reflective skills and the skills of lifelong learning. They were able to create positive learning environment within their teams and departments
real organisational tasks and problems were studied and resolves using the knowledge and theory gained in the modules
managers gained greater understanding of how to contribute to achieving the organisation's vision and strategy
team leaders learned how to cope with change and developed the skills to take people with them
participants built good networks of support, knowledge and expertise across the organisation.
Red Kite
Red Kite needed a new corporate vision to unify every location of the business, shifting from 'traditional' law firm to a more creative culture.
Context
Initially founded in 1898 as Lowless & Lowless, Red Kite grew to become a leading law firm in Wales. Offering a range of services including trust administration, commercial and private client work and with offices across Carmarthenshire and Pembrokeshire, Red Kite has built an excellent reputation for providing a wide range of legal services for both individuals and businesses.
Challenge
In recent years, the firm had experienced considerable and rapid growth in new and existing sectors. With several centrally located offices, the firm needed a new corporate vision to unify every location of the business. Senior management saw this as an opportunity to shift from a traditional to a more creative culture.
Our solution
We determined that senior partners and lawyers needed to feel confident in our ability to understand professional partnerships and created a fit-for-purpose project team consisting of an experienced academic leadership specialist, a senior business management specialist with a professional services background, and a senior lawyer from our School of Law. Their combined depth and breadth of experience with professional services firms and knowledge of leadership, business development and change management was deemed a good fit.
To further clarify the need and ensure success, we also gathered information from the wide range of views, experiences and perceptions of Red Kite's leadership team, senior partners, second-tier fee generators and leading lawyers.
The result was a bespoke six-day programme that was delivered over three months in one and two day blocks. Topics covered included:
Developing a shared vision
This session focused on how to create a unified strategic plan for growth, working within the context of an overseas head office operation and a UK subsidiary.
Finance and planning for non-financial managers
This workshop covered the essential principles in managing a commercial business, including understanding profit and sales, how to interpret accounting statements, ratio analyses and cost analysis for decision-making.
Team leadership and high performing teams
Partners explored the personality and motivational aspects of themselves and of their teams, and explored the actual performance levels of their teams and what to do to help raise performance.
Managing projects and time management
This workshop covered how to manage time more effectively and, crucially, how to manage projects more professionally. The aim was to move from a disparate way of managing tasks to a more standardised methodology of creating and managing work.
Managing performance and reviewing work
The final session covered how to handle difficult conversations, address poor performance, be assertive and listen more effectively and how to ensure work was individually reviewed more fully.
In line with our highly participative approach to leadership development is highly, we placed an emphasis on working with live issues so the learning could be readily applied to practice. Gaps between delivery days allowed participants time to practice their skills and bring any issues to the next session.
Impact
The partnership agreed that they had begun to work together in a way that they had never done before - 82% of partners 'strongly agreed' and the other 18% 'agreed' they would recommend the programme to others.
The firm went on to create their own unified vision and improved group communication while pursuing business expansion with renewed clarity and purpose. They achieved their biggest corporate merger to date, involving another well-established Welsh firm. They are now Red Kite Law LLP, a much larger business, and an even more significant and influential law practice.
Bristol Business School has since been invited back to see how the new firm has grown and to help them look ahead for their next phase of growth.
"Any businesses with leaders who are ambitious to achieve growth or who are facing the imminent prospect of a more challenging or more competitive market should seriously consider a strategic leadership programme like the one offered by Bristol Business School. They provided a talented team who developed a tailored programme that really helped us get to the next level." - Mark Griffith, Operations Director
Swindon Borough Council
Swindon Borough Council and the High Futures through Swindon Wiltshire Local Enterprise Partnership (SWLEP) identified a need for a highly skilled and competitive workforce to help employers grow their organisations and benefit the local economy.
Context
Swindon is a growth town with an economy which ranks amongst the top five UK cities for performance. There are 25,400 businesses across the SWLEP, with 22% and 78% in Swindon and Wiltshire respectively. It is host to a number of high-value sectors, ranging from manufacturing to communication technologies, with innovation being common characteristic across all of these sectors.
Challenge
Against this backdrop, research undertaken by Swindon Borough Council (SBC) revealed that local employers across all sectors were particularly interested in having access to flexible leadership and management training to help develop a competitive local workforce to drive forward organisational and economic growth. A bespoke programme of leadership training was commissioned by SBC to help achieve this.
Our solution
Our solution involved the creation of the Swindon Leadership Academy. As an approved ILM centre, we designed a programme with an ILM Level 5 Award in Leadership and Management in response to SBC's specification for Swindon's Leadership Academy. The programme was developed in close collaboration with the council and consists of a one full-day and five half-day workshops comprising a 'core' element, and additional flexible session options that are personalised to the cohort. The programme is underpinned with coaching and mentoring from industry specialists, organised by the council and was delivered over nine months.
Participants also benefitted from additional optional activities to enhance the learning experience including a 'Leadership Exchange'. This involves participants inviting another leader to observe them in their work and provide feedback to support reflection and development. The roles are then reciprocated. Participants also received executive coaching and mentoring from a talented pool of external leaders connected with SBC's Human Resources and Organisational Development Team. Action learning sets also formed a crucial part of the learning journey and encouraged participants to engage in peer coaching and work through individual and current work challenges.
This programme structure provides the flexibility to help tailor each programme to the cohort's individual needs. We are now in the implementation phase and working closely with commissioners to identify the most appropriate syllabus for subsequent cohorts, refining module options using the 360-degree appraisal approach.
Impact
Following the first iteration, the programme was independently evaluated by Bath Spa University. The taught sessions were very well-received and enabled participants to gain practical skills. All participants felt that they had developed leadership skills and that they had improved communication skills. Furthermore, they reported greater awareness and knowledge of how to develop teams and felt that they were taking greater ownership of plans and actions. The second cohort commenced their learning journey in early 2019 and are now being mentored by participants from the first cohort.
The success of this programme was highlighted when Swindon Borough Council was shortlisted for a PPMA/Guardian award for Excellence in Senior Leadership Development in 2018. The programme has made the shortlist for two awards in 2019 including 'Best Leadership/Management Development Initiative' and 'Best Cross Sector/Effective Partnership Working'.
"The programme has been instrumental in generating a positive swell of leadership talent which supports the council to achieve its aims of being as modern, effective and efficient as we can. The programme has created some great mentors and ambassadors for change and enabled us to draw on their insights, knowledge and support as we continue to drive through our vision, priorities and pledges for Swindon." - Helena Taylor-Knox, SBC's Organisational Development Lead
Partners
We are distinctive in our engagement with external partners, business and the region in our determination to deliver the highest quality practice-led learning experience and engagement for all our students and clients.
You may also be interested in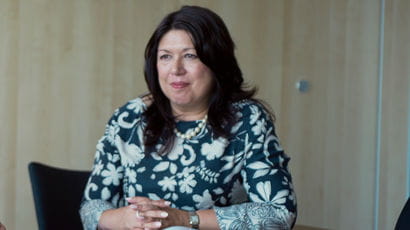 Information for employers about higher and degree apprenticeships, including funding information and the benefits for your business.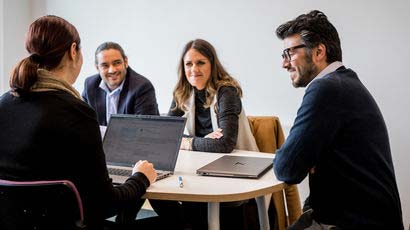 Explore an A–Z of professional short courses available to study at UWE Bristol.