Business support services
At UWE Bristol, we can support the development of your organisation.
Work with us to create and transfer knowledge, enrich the student learning experience with your input and/or gain access to our talent pipeline that understands your industry and that can help you address your future workforce needs.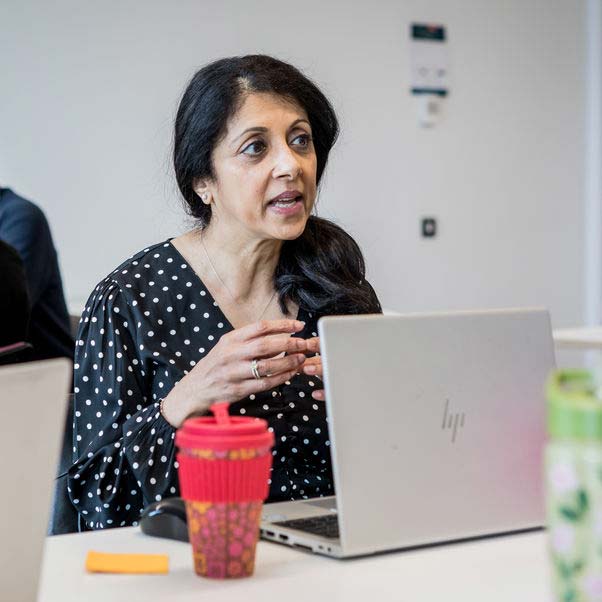 Course Connect Partnerships
Course Connect Partnerships (CCPs) help bridge the gap between academia and industry and contribute to the practice focus of our programmes.
Partner with us to co-create knowledge and help educate our students by supporting a module on a taught course for two years.
You can contribute through live cases studies, guest lectures, co-designing the curriculum mentoring or sponsoring students and student competitions, and providing internships or placements.
Research and consultancy services
Explore our free and fee-bearing consultancy services and find out how your organisation can benefit.
Bespoke, research-led consultancy services
Our staff are thought leaders in many business fields and can be employed to conduct tailored, research-led consultancy projects individually or as a multidisciplinary team. We will work closely with you to deliver flexible solutions that meet your needs.
Student consultancy projects/dissertations
Access some of our talented students from our Master's programmes in Marketing and Marketing Communications and the MBA to help solve a live organisational challenge. They can conduct supervised individual or group consultancy projects or a dissertation in your organisation.
Knowledge Transfer Partnerships (KTPs)
Knowledge Transfer Partnerships are offered through a UK-wide, Government-sponsored scheme that aims to improve the competitiveness and productivity of UK companies.
Under this scheme, your organisation can employ a graduate, supervised by a UWE Bristol subject specialist, to implement a strategic innovation project of between 12 to 36 months.
The Government will fund the cost of this expert supervision and part of the graduate's salary.
Business and Law advice clinics
Our advice clinics enable business and law students to provide free business or legal advice services to small businesses and the community.
These Business Advice clinics are supervised and work well for small projects needing a quick and flexible response to scope and clarify needs that can be addressed through a follow-up project using one of our other services.
Project teams are formed from our student volunteer pool and the projects typically last two to three weeks.
Networking events
The Bristol Distinguished Address Series (BDAS)
Join us for an evening of networking at the Bristol Distinguished Address Series, a programme of free public lectures from top-level business leaders. Learn about the strategic challenges and experiences of these leaders as they share their insights gleaned from several years at the top.
The Futures Impact podcast series
Follow our Futures Impact podcast series to learn more about the latest developments in science, technology and management practice. Drawing on multi-disciplinary expertise across the University, this webinar series brings together our academic staff and pioneering practitioners to tackle contemporary issues.
You may also be interested in
Providing talent for your business is our business - find out about recruiting UWE Bristol graduates and students.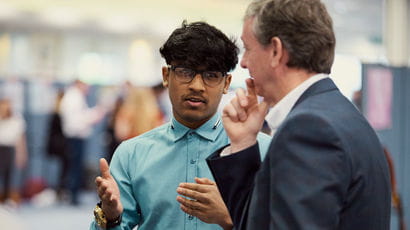 If your business has a strategy for growth, we can help make your ambitions a reality with a Knowledge Transfer Partnership (KTP).