Fees and funding
View Graduate School tuition fees, project fees, completion fees and resubmission fees.
Overview
You will be required to pay an annual tuition fee during your research degree. You will be asked to make financial arrangements at the beginning of each year of study (based on your starting date).
Some projects may also be subject to additional project fees. Please see the project fees information below for more details. If you are unsure of your fee status (UK/EU or International) please refer to our definitions for determining fee status.
International applicants are normally required to pay a tuition fee deposit of £5,000 in order to secure a place and be able to obtain the Confirmation of Acceptance for Studies (CAS), which is necessary for visa applications. Upon successful registration, the deposit will be treated as part of your tuition fee.
The information provided should be considered alongside UWE Bristol's Tuition Fee Policy. Please note that tuition fees are reviewed by the University on an annual basis and may be subject to increases year on year.
Project fee
Some research projects will require an additional financial contribution to cover additional resources that are not typically covered by tuition fees. These costs are usually incurred annually and you will be informed before you begin your studies whether this applies to you.
| | | |
| --- | --- | --- |
| Band | Amount | Costs covered |
| 0 | £0 | Projects for which no additional resources are necessary. |
| 1 | £250–£1,000 | To include conference attendance, fieldwork, travel etc. |
| 2 | £1,000–£5,000 | In addition to the above, projects requiring specialist facilities, consumables etc. |
| 3 | £5,000–£12,000 | In addition to the above, projects requiring extensive lab and studio work, use of expensive equipment and materials etc. |
Completion fee
Following successful completion of your Stage 3 Progress Review, the level of supervision you require for the final stage before submission of your thesis for examination will be agreed and a completion fee will be set, if applicable, to reflect supervision requirements. The completion fee is as follows:
Completion fee without supervision – £453 (2022/23 academic year).
Completion fee with supervision – 40% of the relevant fee.
Full fee with full supervision.
Resubmission fee
If you are required to resubmit your thesis following your final viva, the resubmission fee for 2022/23 is £357.
Studentships
Throughout the year, a number of funded studentship opportunities may become available and will be advertised via the Graduate School as well as jobs.ac.uk. Please check regularly to see if there is an opportunity within your research area if you are interested in these.
Studentships typically cover the costs of tuition fees for UK/EU students (or up to UK/EU level if an international student) and have a bursary attached to cover living expenses. Please check the terms and conditions of the individual advert for full details.
Self-funded research
If your research area falls outside our advertised positions, you will need to cover the costs of tuition fees, project fees (if applicable) and living expenses personally or arrange for a sponsor or external body (for example an employer or government sponsor) to fund your research project. You will need to clearly state how you intend to fund your studies when making an application.
Postgraduate Doctoral Loan
If you are a prospective UK or EU doctoral student, and you normally live in England, you may be able to apply for a UK government Postgraduate Doctoral Loan to support your postgraduate research degree study.
University funding sources
The UWE Bristol Alumni Scholarship offers a 25% discount to PGRs who have completed an eligible programme at UWE Bristol.

This discount is only on the first year of study if your course is full time, and for only the first two years of study if on a part-time course.

The UWE Bristol Fund can provide grants to students facing financial difficulty, support student-led community projects and fund students extra-curricular activities.
View all UWE Bristol scholarships and bursaries.
College conference funding support for PGRs
Resources
Money and finance support
The University's money and finance section is full of resources and helpful advice to help you manage your money. This includes Blackbullion, which is an award-winning education technology company which offers free financial advice online, equipping students and graduates with money skills for life.
You may also be interested in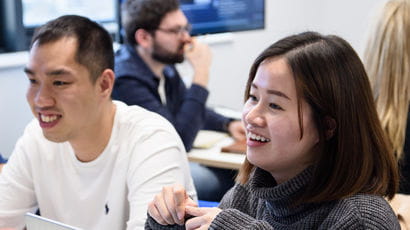 Ways to contact the Graduate School, from postgraduate research support to submitting your thesis.