International students registration
Passport and visa checking
Home Office regulations require all international students to attend a passport and visa checking event in person at the start of each academic year, as well as completing online registration.
Your registration will be confirmed once your fee payment arrangements have been completed.
Bank letters
You can see useful information on UK bank accounts on the banking and finance page, including how to download a letter from MYUWE on the banking and finance page.
Sponsorship authorisation forms
Please email sponsorship forms, purchase orders or financial guarantee letters for payment of fees to sponsor.authorisation@uwe.ac.uk.
Student ID cards
UWE Bristol student ID cards act as proof of your student status and entitle you to access and use campus facilities, such as our libraries. You should always keep your card with you while you are on a UWE Bristol campus. Please read the whole section to avoid missing any important information.
Before you collect your ID card
When you register online via MYUWE, make sure you upload a photo for your ID card. Your passport-style photograph should be uploaded under the 'My Details' tab.
Please note: we can only print your ID card if you have added your photo to your MYUWE profile. To make sure your card can be printed, upload your photo at least two working days before collection.
Collecting your ID card
Please collect your ID card from the campus where you study. You will need photo identification to collect your UWE Bristol ID card – for example, your passport, national identity card, driving licence, BRP or other photo ID card.
Find out where you can collect your ID card
Name changes
You will be registered under your given first name(s) and family name. Not all name changes will be allowed.
In the UK, the name will always be given name(s) first followed by the family name, for example:
| | |
| --- | --- |
| Given name | John |
| Middle name | Henry |
| Family name | Doe |
| Registered name | John Henry Doe |
Your UWE Bristol student ID card will only show two names (given name followed by family name).
Get support
Visit our welcome hub
If you need assistance in registering on MYUWE you can access support via our welcome and registration events. Please see the welcome hub section on the registration page for further details.
Welcome and registration events
Finding your way around UWE Bristol campuses
Please see our campus maps and video tours, led by student ambassadors. We encourage you watch it to familiarise yourselves with UWE Bristol campuses. It will help you find your way around when you arrive.
Welcome events
There will be several welcome events for students to make you feel welcome and help make connections. Think free ice cream, crazy golf, outdoor cinema, and board games nights! You can find the details on the UWE Bristol Welcome events website.
Student's Union at UWE
The Student's Union at UWE will be running regular events as well as welcome events at Bower Ashton campus and Glenside campus.
International Student Support
The Global Reception will be open in the Global Lounge in room 2P4, P Block, Frenchay campus. It is open Monday to Friday, 10:00–15:00.
Timetable
The sooner you register, the sooner you get your timetable, and you can plan your term and organise part-time work. Don't delay your registration as once timetables have been published, it takes three working days for your timetable to be visible in MYUWE.
Your timetable will be available three days after you have completed registration. You can:
Please note: timetables will not be available before our publication dates.
Fees and funding
Please see the paying your fees pages for more detail on how to pay your fees. You can see different ways of paying along with guidance and advice. Please do not bring cash to pay as it is not secure and you are at risk. If you cannot complete the direct debit details because you are unable to open a UK bank account, please contact cash.office@uwe.ac.uk.
Not taking up your place at UWE Bristol?
If your plans have changed and you're not intending to take up your place this year, please let us know by completing this online form before the first day of your course. If we receive your notification after the start of term, you may be liable to pay a proportion of the annual tuition fees (see the UWE Bristol Tuition Fee Policy).
Students at partner institutions
Your registration arrangements will be made by the partner institution where you are studying.
You may also be interested in
Information about our airport transfers for international and EU students visiting UWE Bristol.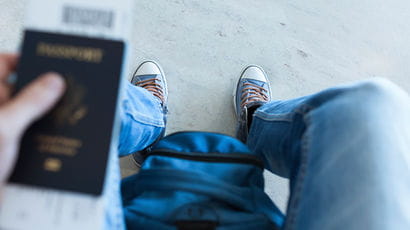 Information for international students about getting passports and visas checked.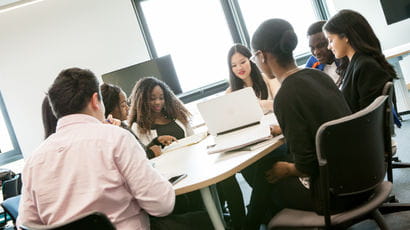 Information about tuition fees for new and returning students, including UWE Bristol's tuition fee policy.