Understanding your teaching timetable
How to understand and use your teaching timetable.
Timetable publication
Your timetable will be available to you via myUWE (login required) after the publication date and once you have started the registration process for your course. It can take up to three working days after your started the registration process for your timetable to show in myUWE.
View more information on how to register
Seeing an error message?
When trying to access your timetable, you may get a message saying 'your timetable is not available'. If that is the case, make sure the timetable for your course has been published by checking the timetable publication dates. After timetables have been published for all students, you will be able to see your personal timetable once you have started the registration process.
Staff guidance
If you are a member of staff, please see our guidance on the Timetable tab.
Understand your teaching timetable
Your timetable is available via myUWE, under the 'Course' tab.
By default, your timetable will display in a grid format (similar to a calendar view) but you can change this to a list view using the drop-down menus at the top of your screen.
Both views will display the same information:
Module code and module name (list view only): For example UBGML5-30-3 – Renewable Energy.
Type of session: Examples include lecture, seminar or workshop.
Delivery mode: Online, on campus, pre-recorded. Please note that 'pre-recorded sessions are displayed on your timetable to indicate that pre-recorded materials will be made available to you from that day/time; however, you do not need to access this material at the time specified on your timetable.
Week number: This indicates the week(s) the session will take place. UWE Bristol week numbers and the corresponding dates are available in the drop-down menu above your timetable.
Session titles: Some taught sessions have a specific title which will show on your timetable.
Access online taught sessions
Links to online sessions are available on Blackboard (login required).
Changing format
You can change the format of your timetable by using the drop-down menus at the top. Click the 'change view' button for the change(s) to take effect.
If you see a blank timetable
By default, your timetable will display the current week. If there is no teaching scheduled in this week, your timetable will appear empty. Try changing the week using the drop-down menu (and click the 'change view' button).
Request a timetable change
If you're an eligible student at level 2, 3 or on a Master's programme, you will be able to make changes to your timetables via our Online Module Choice system (login required), from midday on Monday 9 January until midnight on Sunday 12 February.
If you're a level 1 or Foundation student, you will not be able to make changes to your timetable.
New modules not on Blackboard
If you've changed your optional modules it can take up to three working days for them to show on Blackboard.
Module retakes on your timetable
Student Support Advisers will be pre-selecting modules for students who have to retake one or more modules. While this is taking place, your timetable will only show the modules for the current academic year.
It is expected that your actual timetable will be ready for Starting Block (week commencing 19 September 2022).
If you are still encountering problems with your timetable, please contact us via our self-help form (InfoHub login required).
MyEngagement
For further information about MyEngagement and how to record your attendance at timetabled sessions, please visit the MyAttendance page.
iCalendar feed
You can export your personal timetable via an iCalendar feed to your email calendar such as Google Calendar, Microsoft Outlook or Office 365. For information on the iCalendar feed for UWE Bristol timetables, please see our iCalendar guidance.
You may also be interested in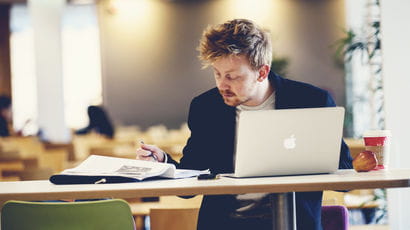 Study support and advice for UWE Bristol students including referencing, research, study spaces and more.
Advice on academic-related issues and what to do if something happens which affects your studies.