About our disability support services
Find out what the Disability Service and Access and Learning Strategies (ALS) team offer.
Disability Service
Disability Service provides advice, practical support and reasonable adjustments to enable disabled students to access and make the most of their studies. This work begins at applicant stage when you tell us about your impairment or medical condition, or at any time in your study when you disclose as disabled.
We work in partnership with students, other professional colleagues and academic staff to identify any barriers and develop strategies or support to enable access. The typical areas we can work collaboratively with students on includes:
Access and Learning Strategies team
We offer advice and support for students who have, or think they might have, dyslexia or a Specific Learning Difference (SpLD). This includes:
specialist one-to-one support
SpLD screening
diagnostic assessments for dyslexia, dyspraxia, dyscalculia or a SpLD with attention difficulties.
Access West of England
Access West of England (AWE) carries out Study Needs Assessments for disabled students and applicants undertaking Higher Education courses. The assessment looks at support and strategies to help you succeed on your course.
Study skills and library services
All UWE Bristol libraries offer a specific service to disabled users. The library service has staff who can tell you how the service can be adapted to meet specific needs. This includes help to reserve and collect books, use specialist equipment (such as scanners and CCTV), photocopy, and convert material to alternative formats.
The University also gives help or advice about developing effective study skills. More information is available from the Study support section. It includes specific study skills tuition sessions and essay writing workshops, which are available to all students. If you experience difficulties with organisation, time management and structuring work you may find this extra support particularly useful.
Course requirements
You can find details of your course, including content, assessment arrangements, modules and placements, using the course-finding utility.
Standard adjustments to learning and teaching will be arranged where we have received your Study Needs Assessment, and you will be informed to check this in your MyUWE record. For exceptional adjustments these will be arranged on an individual basis through a meeting/telephone conversation with a disability adviser. If you would like to find out more, please contact us.
Access Plan
An Access Plan is a meeting to talk about adjustments, support and strategies for students on professional practice placements. An Access Plan is usually a meeting, but in some cases can be carried out over the phone. If a meeting takes place it would usually be attended by a Disability Adviser, a programme representative and a placement or trust representative, along with the student.
Your tutor will need to complete an Access Plan request form and send this to Disability Service, who will decide which type of meeting is required and will be in touch to set it up.
You may also be interested in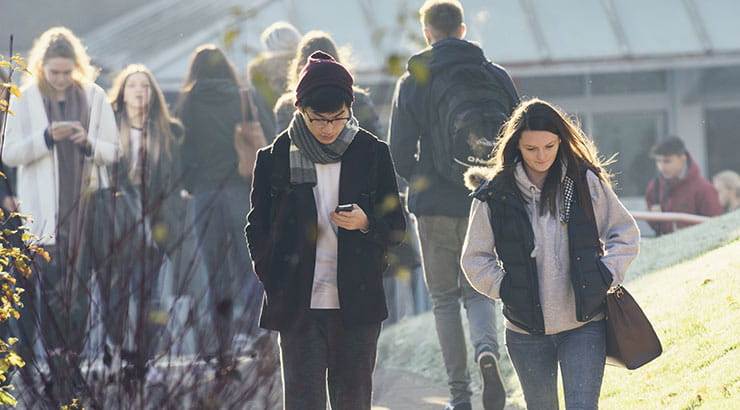 Our wellbeing practitioners are here to support your mental health and personal development needs.