Get a medical certificate
What to do when you need to request medical certificates
What you need to do
The conditions unlikely to be accepted as personal circumstances are:

colds or known conditions such as hay fever; sore throats or sprains (other than in the writing hand/arm)
accidents/illness affecting relatives or friends unless serious, or if you are a sole carer/have a disability so are disproportionately affected
normal examination stress or anxiety experienced during revision or the assessment period, unless corroborated by medical evidence as a chronic condition and you are undergoing treatment
stress in practice placement
non-serious domestic, social or personal disruptions: moving house, change of job, holidays, weddings, normal job pressure, failed travel arrangements, financial difficulties, oversleeping
study-related circumstances: equipment failure including computing/printer difficulties (unless they occur in the examination itself), failure to have taken back-up copies for work stolen or corrupted, bunching of deadlines/examinations, missing books, poor time management, misreading the examination timetable, taking the wrong examination
cultural adjustment/assimilation
difficulty with the English language
different teaching methods in the United Kingdom to a home university
anxiety caused by visa issues
examination conditions: disruption in the examination room, excessive noise, behaviour of other students. Normally, these conditions will be reported to the invigilators who will pass the reports onto the college to be dealt with as appropriate.

Please take a look at the personal circumstances information to find out more.

If you believe there are grounds to submit a personal circumstances request because you are currently unwell, you should complete the standard university Medical certificate of illness form.

You should then make an appointment for an examination at the University Health Centre, and bring the medical certification form with you.

You may find it helpful to read our information on:

View contact details for the University Health Centre.

The form will be completed in the GP/nurse practitioner's time, and available for collection within one to three working days.

There is a charge of £30 for a medical certificate of illness as this service is not covered by the NHS. You will need to pay this fee before collecting the form.

Please collect the certificate from the Health Centre reception.

View opening hours.
Reporting absences
Doctors' notes
For absences of five or less working days, employers are responsible for providing self-certification forms for members of their staff. If your employer requires a doctor's note for absences of five days or less, there is a fee payable as this falls under the heading of non-NHS work.
The doctor will only provide you with a sick note if you are going to be absent from work for more than five working days – you will be required to see the doctor to obtain this.
For a continuation sick note, you can phone the surgery to request another sick note. The doctor may ring you for more information.
Long-term illness
If a serious illness or infectious condition is likely to stop you attending for a long time, please notify a Student Support Adviser who can provide you with information and advice or can signpost you to other specialist services where appropriate.
Minor illness
If a minor illness stops you attending for a short time, you do not need to let your college know unless:
your college requires you to do so
you are on a professional programme, in which case you must contact your college for specific instructions.
You may also be interested in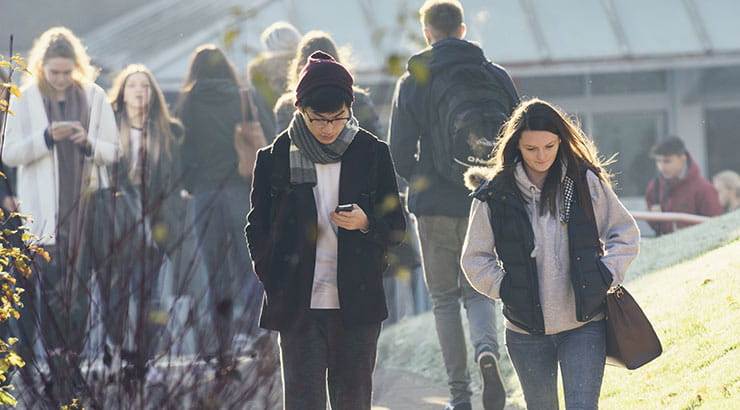 Our wellbeing practitioners are here to support your mental health and personal development needs.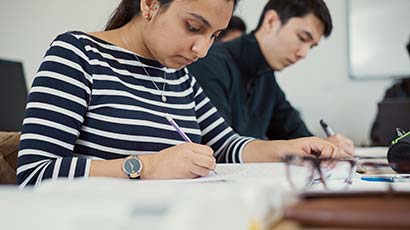 We have a range of specialist disability support services to help you make the most of your academic potential.