Programme overview
Performance Sport at UWE Bristol aims to provide an elite performance framework that supports student-athletes embracing their potential in sport and academia.
It is tailored to you as the student-athlete, providing an environment to assist you in accomplishing your sporting ambitions while at university. This is achieved through a structured holistic support package.
There are also three Performance Sports are American Football, men's basketball and squash. All compete in the Premier League within the BUCS framework.
Over the course of your time at the University we'll attempt to identify your needs as a student-athlete and work with you to provide the appropriate support. We believe our role is to minimise the distractions so you can prioritise what is important while studying and competing with us.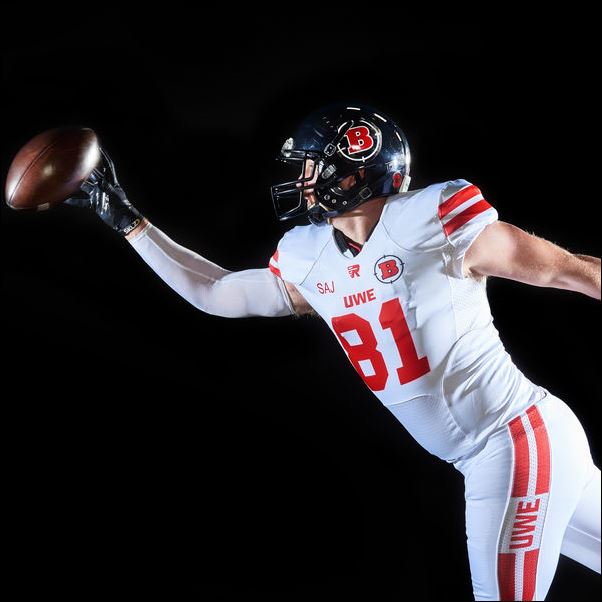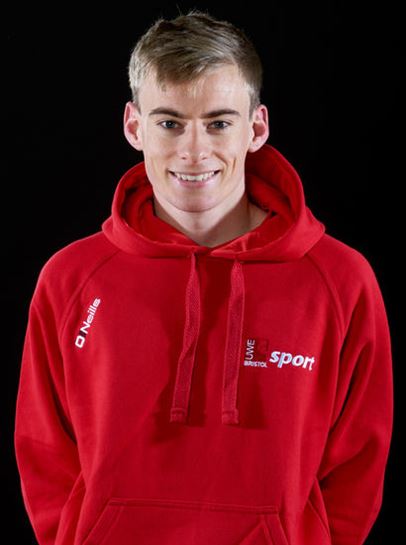 "The support I've received has been beyond what I'd ever expected. The staff are all so keen to help out that it's easy to stay motivated and balance the athlete lifestyle with studying."
Ben Mitchell Forensic Computing and Security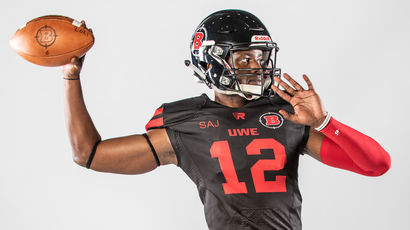 The American Football programme provides an environment that supports you in both your sporting and academic ambitions.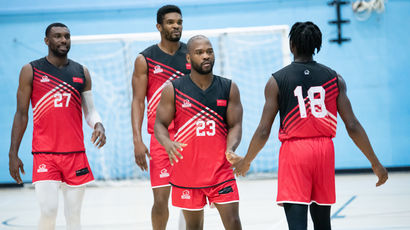 Men's basketball is an elite level programme. As a student-athlete you will gain a superb basketball experience coupled with your academic study.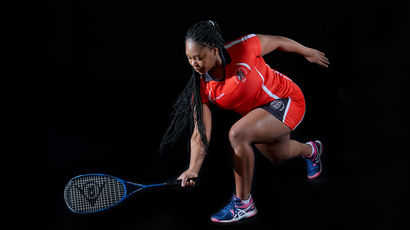 The squash programme strives to provide an elite level sporting experience for student athletes looking to excel.
Apply for the award
To become a performance student-athlete at UWE Bristol you'll need to apply for the UWE Bristol Performance Student-Athlete Award. If successful, you'll be part of a select group of student-athletes who receive additional support whilst competing in your chosen sport. You must meet certain criteria to be considered for this award, which varies depending on your sport.
Facilities and services
As an athlete on the Performance Sport programme you'll have access to a number of professional and support services and facilities.
Performance gym
Specially crafted for the athletes, the performance gym is located in the Wallscourt Farm facility on Frenchay Campus. The performance gym is open exclusively to athletes on our Performance Sport programme and selected The Students' Union at UWE sports clubs.
The performance gym features some of the latest technology such as body composition and smartspeed timing gates, and incorporates lifting platforms, squat racks, watt bikes, a large range of free weights and benches.
Local sports facilities
Where facilities are not available on campus, we have invested in additional facilities locally. This includes the new home for American football at Hillside Gardens, access to artificial and grass pitches at Lockleaze Sports Centre, and Boat Club facilities.
Sports services professionals
As a student-athlete on the Performance Sport programme you'll be supported by a team of sports service professionals to help enhance your sporting potential. Once you're part of the programme we'll work with you to assess your needs and provide you with appropriate support.