Overview
The squash programme at UWE Bristol strives to provide an elite-level sporting experience for student-athletes, establishing a performance culture that has a clear focus on both sport and academics.
You'll be joining a group of players that have performed consistently to a high level within the British Universities and Colleges Sport (BUCS) framework and in global squash events.
Team UWE Bristol Squash and the city of Bristol will provide you with the ultimate training environment. Bristol is often described as one of the best places to live in Britain.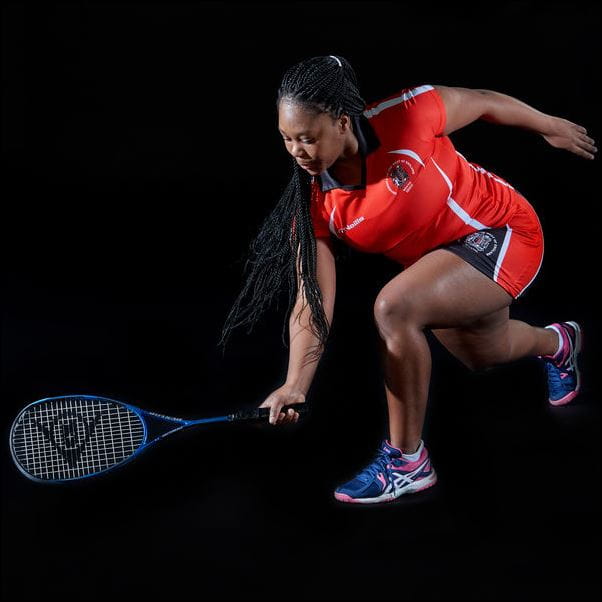 Coaching
This is a sample of the men's and ladies' first team weekly schedule:
Tuesday
Two-hour training session
Wednesday
One-hour strength and conditioning
Two-hour training session
Thursday
Two-hour training session
Selected performance athletes will receive additional one-to-one sessions with lead coach Hadrian Stiff and strength and conditioning individual workouts with Head of Strength and Conditioning, Adam Lancaster.
There are also weekly sessions for the other squash teams in the club.
University fixtures
Fixtures for the first team take place on the following dates:
Stage one South – October 2020
Second/third crossover – November 2020
Stage two and tier one playoffs February 2021
The first team also take part in the cup competition that begins in February 2021.
You could also be chosen to represent the University in the Premier Squash League.
Meet the coach
Coach Hadrian Stiff firmly believes in developing the athlete universally, integrating your on and off court experiences so that you can reach your potential. You will be challenged to face your deficiencies as a squash player so that you can build your resilience and robustness, and in the long term become a much stronger squash player.
The connection between body and mind in order to bring the best performances in practice and competition lies at the heart of how Hadrian teaches. All players feel at their best when this balance is achieved, but it takes practice and guidance to find consistently and Coach Stiff is an expert in helping players find this. That feeling will be taught, and trusting in the process of learning and competing is at the heart of reaching your best.
Find out more about Hadrian and Elite Squash.
Performance Student-Athlete Award
If you're a high-performing athlete, UWE Bristol could offer you exceptional opportunities and support to pursue your sporting ambitions through a Performance Student-Athlete Award
Apply for the award