Research in the Faculty of Health and Applied Sciences
The Psychological Sciences Research Group (PSRG) conducts applied research that has a positive influence on people and places; at home, in the workplace, and in the wider social environment.
The Social Science Research Group is a multidisciplinary, applied research grouping that is dedicated to facilitate a better understanding of the complex social world that we live in.
Industry and academia working together to develop novel bio-sensing technologies.
Social Science in the City is a free public engagement event addresses important questions about how we might live and work in today's society.
Breaking research boundaries
We're tackling the big issues of today and tomorrow head on. This is big, brave thinking for a better future.  It's research done well. Research with the power to transform lives, transform the future.  
Breaking research boundaries
Research links and collaboration
Many projects are undertaken in collaboration with end-users to focus on meeting the needs of a sustainable economy and society, and we have leadership roles in several major regional, national and international initiatives.
Our collaborators include health trusts, local, national and international communities, local councils, government departments and private companies - ranging from start-ups to multinationals, patients and their carers, museums and schools.
A key collaboration is Bristol Health Partners, of which we are a member along with the University of Bristol, Bristol City Council and six NHS organisations serving the area.
The Journal of Psycho-Social Studies is an established international e-journal, edited by Dr Elizabeth Frost. Discover scholarly articles, new ideas and book reviews in the field of Psycho-Social Studies.
Research ethics and governance
We have a Faculty Research Ethics Committee that is committed to promoting high ethical standards in the conduct of research undertaken by our staff and students.
Research development
The extent of research development in HAS was underlined by the results of the 2014 Research Excellence Framework when it led UWE Bristol submissions in:
Allied Health Professions and Nursing (79% of the submissions deemed world-leading or internationally excellent).
Agricultural, Veterinary and Food Science (63% world-leading or internationally excellent).
Politics and International Studies (34% world-leading or internationally excellent).
Social Work and Social Policy (46% world-leading or internationally excellent).
Philosophy (43% world-leading or internationally excellent).
Our research is funded by a wide range of organisations including the UK Research and Innovation, European Commission and the National Health Service.
Professor Olena Doran
Associate Dean, Research
Postgraduate research study
Our Graduate School offers you the opportunity to contribute to our dynamic and leading edge research.
Postgraduate research study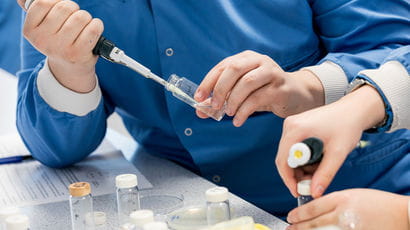 The Department of Applied Sciences is active in many areas of research and has established research projects attracting funding from various bodies, both in the UK and abroad. The Department also hosts the Centre for Research in Biosciences.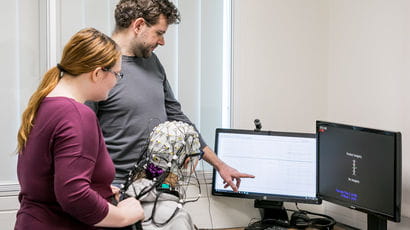 The Department of Social Sciences is active in many research areas, with real-world impact. Our research projects attract national and international funding.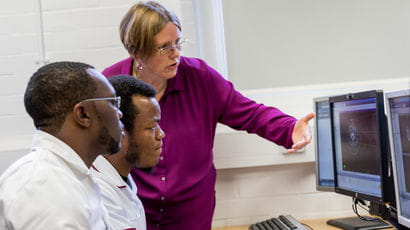 The School of Health and Social Wellbeing engages in a diverse programme of transformative research that has real world impact.