Repairs
We prioritise maintenance depending on urgency.
How to make a repairs request
How to get in touch if you need to request repairs to your student property or pest control.
Repairs request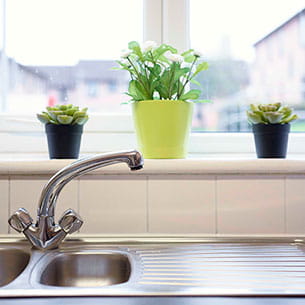 Emergency repairs
Attend within four hours, make safe, repair if possible or appoint specialist contractors, including examples of:
serious flooding and leaks
loss of all water supplies
lift failure with persons trapped (attend within one hour)
complete unplanned loss of electricity
hazard affecting immediate safety of residents.
We aim to fix the problem within eight hours where possible.
Urgent repairs
Attend within eight hours, make safe, repair if possible where alternative services aren't available or appoint specialist contractors, within eight hours, including examples of:
no hot water
no heating
blocked WCs and drains
faulty door locks
defects with cooking, refrigeration and sanitary appliances (an alternative may be supplied as a short-term remedy).
Emergency and urgent repairs if you're in self-isolation
If you need to request emergency or urgent repairs whilst you or your flat are in self-isolation, you should clean the specific immediate areas (bedroom, shower, toilet, communal areas etc) at least 30 minutes before the scheduled essential work starts.
Once cleaned, you should self-isolate in another area of your flat/house. All other flat members should remain in their individual bedrooms.
Routine repairs
Investigate, make safe, repair if possible or appoint specialist contractors, within seven days, including examples of:
minor repairs to doors and windows
slow draining sinks, baths and basins
minor, 'slow' leaks
minor building, furniture and fitting repairs
non-emergency repairs to door frames
repairs to external areas such as footpaths.
Response times and standards of repairs are monitored by Accommodation Services. We encourage you to tell us if you are unhappy about any aspect of our maintenance service by telephone or email at the earliest possible time so that we can resolve any problems:
During the first few weeks of the academic year when we have a high number of repairs to be dealt with, non-essential repairs may take longer than usual to be rectified.
Access for contactors
Please remember that access to the property by contractors will be required in order to complete routine maintenance or repair works. If you have reported an issue you should expect a contractor to visit within the priority timescale – you do not need to be present in the property. Accommodation Services will issue keys for access directly to the UWE Bristol Approved Contractor. A calling card will be left when a contractor enters your room/flat.
For planned maintenance, we will advise you in advance if access is required to your property or room. We aim to provide you with seven days notice, normally via your UWE Bristol email account, or a notice delivered to your property. Examples of planned maintenance include:
monthly access to your property to test the water tap temperatures (to guard against legionella)
access to your shower room every three months to replace the shower head
access to your room every three months to check the smoke sensor
access to vacant rooms within your property to flush water (to protect against legionella).
Contractors will carry identification which can always be requested. Please refuse access to any contractor that cannot provide this ID.
In an emergency for example flood, fire (or suspected fire), we will need to access your room without prior notification.
Gas and electrical safety
The University ensures that current certificate/documentation are held which provide evidence that:
all gas appliances/incoming supplies have been tested annually
all portable electrical appliances provided by the University have been tested annually
the wiring and electrical circuits in the property have been tested on a five-yearly basis.