How to apply for accommodation
How do you apply for accommodation? Will you definitely get a place to stay? What if you've got additional needs? It's all covered here...
Application process
Accommodation in a nutshell
We have a range of accommodation options on offer. You will be able to create an account from student accommodation from Monday 21 March 2022. Following on from this you will then be invited to select your preference and submit your application from Friday 10 June 2022.
Please contact accommodation@uwe.ac.uk for further information.
Accessible accommodation
We have fully adapted rooms for students with additional needs.
How and when to apply
Once you've considered your options and decided where you'd like to live, the next stage is to apply. We can help you through the process, step by step.
How and when to apply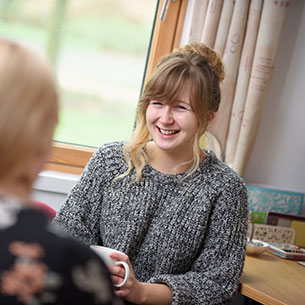 Students with additional needs
Accessible, adapted rooms available on Frenchay Campus.
Find out more
You may also be interested in