How to apply for accommodation
How do you apply for accommodation? Will you definitely get a place to stay? What if you've got additional needs? It's all covered here...
Application process
Accommodation in a nutshell
If you're a new full-time student who has accepted an offer on a course – we allocated our accommodation on a first served basis, so early application is advisable.
Accessible accommodation
We have fully adapted rooms for students with additional needs.
How and when to apply
Once you've considered your options and decided where you'd like to live, the next stage is to apply. We can help you through the process, step by step.
How and when to apply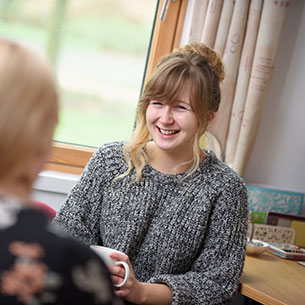 Students with additional needs
Accessible, adapted rooms available on Frenchay Campus.
Find out more
You may also be interested in