After you have applied
Timelines and next steps for after you have applied for your student accommodation.
Next steps
Where will you be staying?
We can't guarantee that you'll get your preferred choice – we allocate rooms in batches based on date order. So if you're set on living in a particular place, apply early to give yourself the best chance.
Please note - Rooms are allocated based on a chosen room type and price range.
We'll do our best to organise accommodation close to your campus, but in some cases you may need to travel to get to where you're studying.
Accepting and securing an offer
Once we send you your accommodation offer, you'll have five days to accept it and secure your room with an advance rent payment of £250.
Offer
We'll email you an offer of accommodation from 10th June 2023 onwards. We will endeavour to process your application as soon as possible, however, please bear with us during this busy time.
Please check your email, including junk mail, regularly for any updates from us. This will provide you with information on any offers of accommodation as well as further information regarding next steps. The acceptance of this offer and advanced rent payment will be required within 5 days to secure your room.
Please note that you will only receive one offer from us, and it may not match any of your requirements.
Contract starts
You can move into your accommodation from mid-late September – check your offer for the exact date. We'll send you information about collecting your key before your contract starts.
Didn't get the results you wanted?
Not everyone gets the results they want. If yours aren't what you expected, the best thing to do is contact Admissions. One of our advisers can talk you through your options.
No longer need accommodation?
If you accept an offer of accommodation and then no longer need it, just make sure you contact the accommodation team by the end of August. We'll then have enough time to allocate your room to someone else, and we can refund your advanced rent payment.
You may also be interested in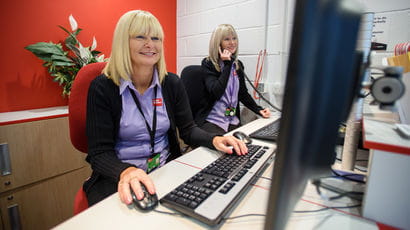 The UWE Bristol accommodation team are here to help you so please get in contact with us if you would like further assistance.