Postgraduate support
Many of our postgraduate students balance study with other commitments – life, family and work. We know it's not always easy. But with practical resources and caring support, you'll have access to the tools you need to succeed in study – and in life. 
Supporting your studies
Free study skills top-up courses to help you hone skills, such as academic writing.
Block Zero – the first module you'll do on most postgraduate courses. Three weeks of online activities that help you get to know your teaching team, meet people on your course and get vital headspace for personal development.
A course-specific induction helping you access the library resources you need to succeed.
Access to our outstanding facilities and campuses where we've invested over £300 million up to 2020.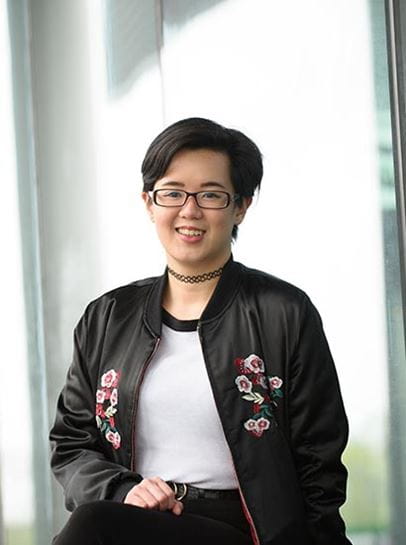 "We all need a bit more support from time to time and at the start of year I had a few issues, so I contacted the wellbeing team. They were so understanding and offered me resources and advice about my mental health, as well as how I could manage it whilst doing my degree. "
Find out more
Dev MSc Marketing Communications
International student Dev found a warm welcome when she joined our postgraduate student community. She's overcome personal challenges, and the supportive atmosphere has helped her feel at home and thrive, as she's diversified her skills.
Dev seized the moment when it came to postgrad study. She had just moved to Bristol and knew she wanted to boost her skills and find a new direction. She decided that postgrad study would stand her in good stead for future career opportunities.
"I wanted to increase my chances of employment, so I chose MSc Marketing and Communications as it's such a versatile subject with many transferable skills. I wanted to stay local so I took the plunge and applied at the last minute."
Dev found lecturers supportive and encouraging, the course rewarding, and making new friends easy. That being said, we all need someone to talk to from time to time, and she has made good use of the support and wellbeing offering, which she found really helpful.
"The people there were so understanding and offered me great resources and advice."
That support has certainly paid off, as Dev is now thriving and has big ambitions for her future…
"I'm hoping to secure a role in digital marketing. I'm currently working with the student social media team, amongst other things, so hopefully that experience will boost my CV too."
Supporting your career development
Our dedicated career consultants can help with everything, from advice on entrepreneurship through to career coaching to help you make the most of your new qualification.
Benefit from our industry partnerships with organisations like Airbus, Aardman and the NHS.
Broaden your experience and widen your professional circle though extra-curricular opportunities, like the Bristol Distinguished Address Series of visiting lecturers.
You may also be interested in