Study options
There are lots of study options available to our postgraduate students making it easier than ever to study in a way that works for you.
Explore your options
You can study online and offline, full-time or part-time, on taught and research courses and in a wide range of disciplines, varying in length depending on the qualification and mode of study.
Some build on previous study, while others are open to graduates of any discipline or those with relevant work experience.
So whether you want to accelerate your career, start something new or enhance your subject knowledge, it's time to make your move.
Taught master's degrees
A full-time taught master's usually involves a nine-month taught element and a three-month research project.
Part-time options are available on many courses.
You'll graduate with an MA (Master of Arts), MSc (Master of Science), or MBA (Master of Business Administration).
Your master's could involve a detailed study of an aspect of your academic discipline or be vocational and accredited by a professional body.
Many courses provide a clear route into a profession and can give your career a new direction – it may not matter what you studied in your 'first' degree.
Explore our courses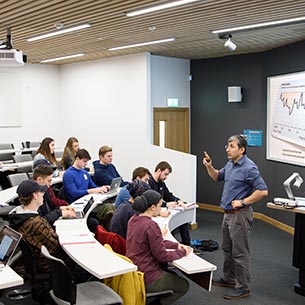 Undergraduate to postgraduate study
Studying a master's degree when you've finished your undergraduate study can help you stand out in today's competitive job market. Postgraduate students Ele and Kathy share their thoughts on how postgraduate and undergraduate study differ – and what they've gained along the way.
"When I completed my undergrad degree, I never thought I'd go on to a master's programme two years later. I'd always considered it 'too academic' and didn't think I was the right candidate for it. But I am so glad I took it on; it's given me an opportunity to learn much more about myself and my capabilities, professionally and personally."
Find out more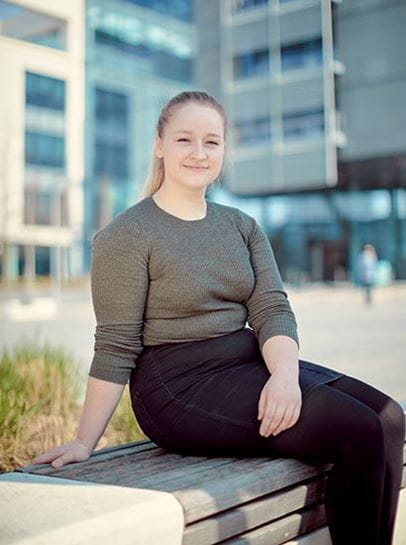 UWE Bristol alum Ele used postgrad study to boost her skills and stand out to employers. With the help of the Vice-Chancellor's Scholarship, she's built on her undergraduate skills to help launch her marketing career.
Ele initially graduated from UWE Bristol in 2017 with a successful BA(Hons) in Product Design and a work placement under her belt. Entering the world of work, she quickly realised her career would benefit from the additional skills that postgrad study offers.
"I decided to build additional business skills to complement my undergrad degree. Industry is increasingly competitive, and many junior creative roles require knowledge of marketing too."
But there were barriers to overcome…
"Finance played a part in my decision. Fortunately, postgrad student finance had been introduced which really helped. I was also able to benefit from the Vice-Chancellor's Scholarship which discounts tuition fees by 50%."
The course itself was exciting and immersive. Ele sums it up as "a hugely insightful conversion into marketing – fast-paced, covering a plethora of subject areas: strategy, analysis of consumers and industry, communications and marketing research."
Quite a jump from product design, but building a new skill set was actually much easier than she imagined. In the end, Ele's biggest surprise was how possible postgraduate study really is.
Postgraduate research study
Contribute to our vibrant and cutting-edge research, working alongside international experts whilst being supported by dedicated teams.
Postgraduate research study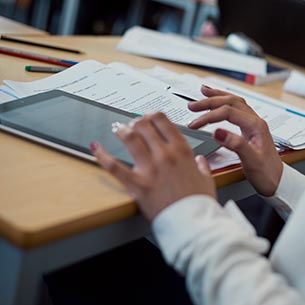 These shorter courses follow the initial stages of a taught master's degree. The Certificate requires less credits than the Diploma. They normally take 9-12 months to complete full-time – though part-time options are available on many courses.
Short courses are a great way to develop your skills without the commitment of long-term study. Some courses are aimed at beginners – perfect if you want to try something new. Others are designed to further update and develop existing professional skills.
Professional Development Awards (PDA) is a bespoke programme which allows you to build your own degree. It can include previous qualifications and experience, as well as new learning. The PDA focuses on work-based learning, with a flexible structure that means you can tailor your course to your role today – and your ambitions tomorrow.