Support for carers, care leavers and estranged students
Inclusive support and enhanced opportunities to help you succeed.
Committed to helping you
We understand that going to university can be challenging if you have little or no family support or if you are caring for ill or disabled family members, so UWE Cares is here to help. We're committed to providing you with extra support so you can succeed on your course and reach your goals.
Who we support
UWE Cares supports Home UK undergraduate students who are:
care leavers or care experienced – students that have lived in supported housing, local authority or foster care for any duration before they turned 18
permanently estranged – that have permanently separated from both parents or if both a student's parents are deceased, and the student is under 25 at the start of their course
student carers – students who provide regular, ongoing and unpaid care to an ill or disabled family member, cohabiting partner, friend or neighbour.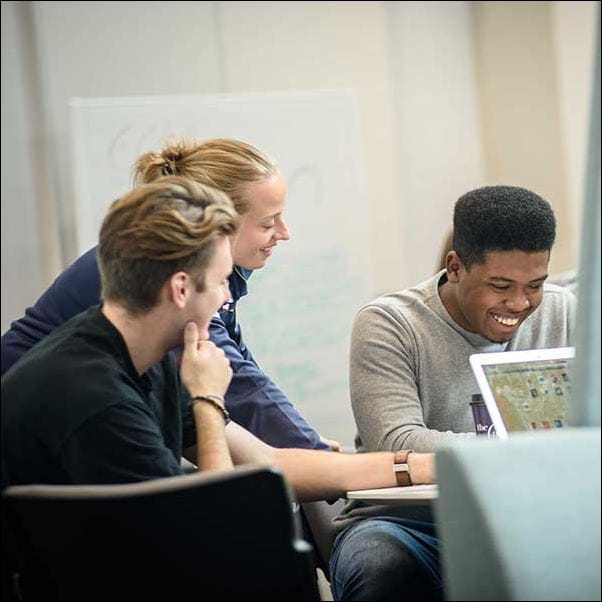 What we offer
UWE Cares can support you in a number of ways, from providing information and guidance, events, opportunities, specialist careers support and finance through our bursary and accommodation support.
A designated point of contact for queries and concerns, from application through to graduation.
Help to access specialist support services at UWE Bristol including:
Enhanced Careers guidance and opportunities, including a Careers Coach and extended access to careers support once you've graduated.
Regular communications with information on support, opportunities and activities across the university.
Events throughout the year including a Start of the Year Welcome Event and UWE Cares Student Voice events, where you can help shape the developing support that UWE Bristol offers.
Financial support towards moving house, graduation costs and vouchers for new starters.
Eligible students can access the UWE Cares Bursary which is £1650* per academic year and a £500 bursary when you graduate.
Eligible students can live in UWE Bristol managed accommodation all year round, for every year of your undergraduate study.
Eligible students will have their deposit for UWE Bristol accommodation options waived or refunded.
Care Leavers and estranged students will have the opportunity to apply for the UNITE Accommodation Scholarship, which is the opportunity to be awarded free Bristol city-centre university accommodation for up to 3 years.
*Figures accurate for the academic year 2023/24.
We're here to help – contact us at uwecares@uwe.ac.uk if you have any questions.
"I've always felt able to contact UWE Cares and access the support I need. If I didn't have UWE Cares, I probably wouldn't have completed my degree. They've made a real difference to my time at university. If you're thinking of coming to university, do it."
Ali BA(Hons) Forensic Science
UWE Cares video
Our animation, made by graduate and care leaver Rediat Abayneh, explains how we can support you.