Estranged students
UWE Cares eligibility and how we assess you for support.
If you are permanently separated from both of your biological or adoptive parents or if both of your parents are deceased, are under 25 at the start of your course and you are a Home UK Undergraduate student, you can access support from UWE Cares as an estranged student.
Estrangement means you have little or no contact with your parents and this is unlikely to change.
You won't be eligible to access UWE Cares support simply because your parents don't support you emotionally or financially.
You need to show Student Finance evidence that your relationship with both your parents has permanently broken down, or that both of your parents are deceased.
How to apply for the UWE Cares bursary and accommodation support
To be eligible for our financial and accommodation support as an estranged student, you must:

be a Home UK undergraduate student
be able to evidence your status as an estranged student – read the Stand Alone Student Finance Guide for more information about evidence Student Finance would need to see
be under 25 years old when your university course starts
be studying your first undergraduate degree, studying at least 30 credits per year
be income assessed by your Student Finance body as having a household income under £25,000
not be in receipt of a full or part sponsorship (for example, from an employer) for your tuition fees
be receiving both the full tuition fee loan and a full maintenance loan from Student Finance England (gov.uk website), Student Awards Agency for Scotland, Student Finance NI or Student Finance Wales.

Current students

If you are a current student who wants to be assessed for the UWE Cares bursary and accommodation support, please email us at uwecares@uwe.ac.uk.

I don't meet the UWE Cares bursary eligibility. Can I still access support from UWE Cares?

Any Home UK undergraduate student that is permanently separated from both their biological or adoptive parents, or whose parents are both deceased, can access our non-financial support, which includes a designated point of contact, information, opportunities and events.

If you don't meet the bursary eligibility and feel you are estranged from both your parents, contact us at uwecares@uwe.ac.uk and we can assess your circumstances on an individual basis.

If you are an estranged student, it's important that you let UWE Cares know you are coming to study with us at UWE Bristol. This helps us make sure you have all the info you need to access support and events when you begin your course. Email the team at uwecares@uwe.ac.uk.

The quicker you apply for student finance the better. This will help UWE Bristol to assess your eligibility for our UWE Cares bursary and for deposit waivers in UWE Bristol accommodation.

Checklist for applying to student finance

Apply as an independent student due to being irreconcilably estranged.
Make sure your household income is assessed by Student Finance.
Tick the box that consents to share this assessment with UWE Bristol, this allows us to assess you for our UWE Cares bursary.

You can apply for financial support from your funding body:

Please read the Stand Alone Student Finance Guide for advice about applying for student finance as an estranged student, including guidance about the supporting documents or evidence you need to share with student finance to show that you are estranged.

UWE Bristol will assess you based on your Student Finance assessment. We will contact you by email if we need any further information.

If you are eligible for the UWE Cares bursary, you will also be eligible for UWE Cares accommodation support.

When you choose UWE Bristol as your firm choice on UCAS, you'll receive an email from our Admissions team inviting you to apply for student accommodation:

from 21 March 2022 you can create an account and register your interest in UWE Bristol's accommodation options
from 10 June 2022 you can select your preferences and submit your application.

We will give you more information about applying for accommodation when you contact us.
You must complete all of the above actions to be assessed for the UWE Cares bursary and accommodation support.
Guidance for prospective students
If you're thinking about studying at university and you are estranged from your parents, the below resources can help:
Please tick the estranged box on your UCAS application. This will help universities to offer you extra support.
"I have to say I've been absolutely blown away by the support UWE Cares offers. I started a degree elsewhere in 2014 and there was nothing in the way of provision for estranged students."
Maya BA(Hons) Photography
Awards
UWE Bristol has won four national Pledge Awards from the charity that supports estranged adults, Stand Alone, celebrating and recognising our university as one that provides excellent support to estranged students.
You may also be interested in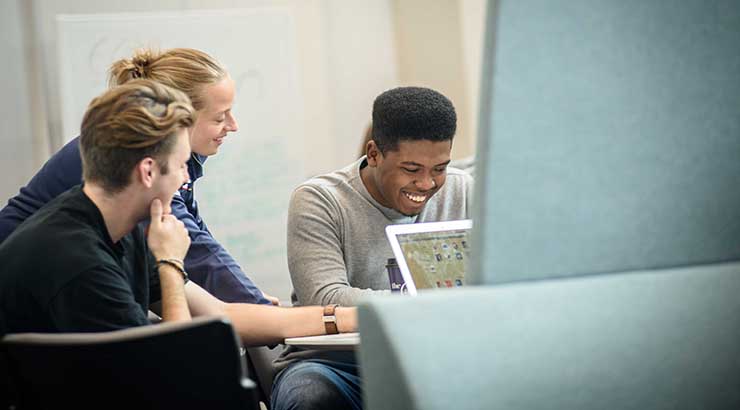 We are committed to supporting care leavers, estranged students and student carers to succeed during their time at the University via UWE Cares.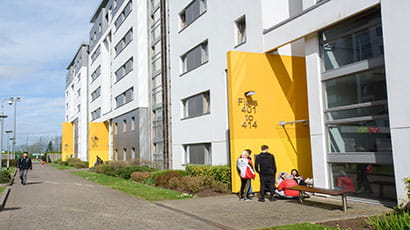 Find out about our UWE Bristol student accommodation options, how to apply, accommodation prices, moving in and advice for our current residents.