What to expect from an On Campus Open Day
An On Campus Open Day is your chance to find out what's waiting for you at UWE Bristol.
No other event brings our campuses to life quite like an On Campus Open Day and we can't wait to show you around. From subject-specific talks and taster sessions, to sessions on accommodation, fees and funding and the application process. It's the perfect opportunity for you to explore our campuses, chat to our staff and students and see for yourself what it's really like to study here.
In pictures On Campus Open Day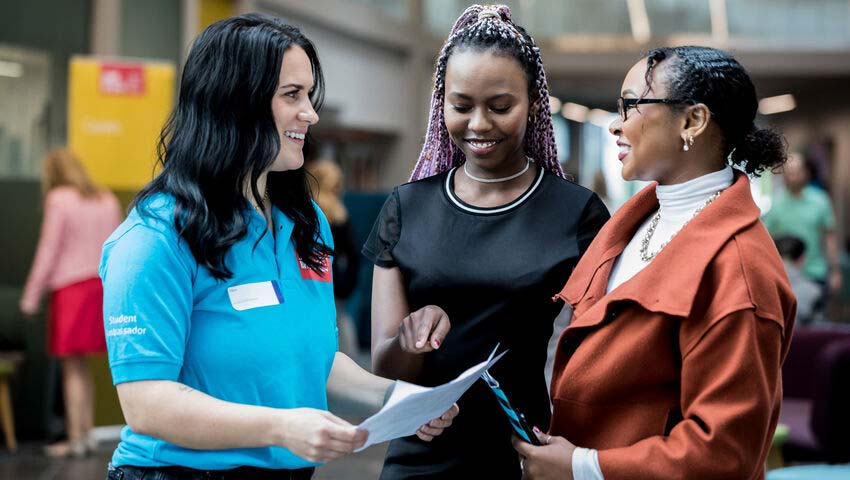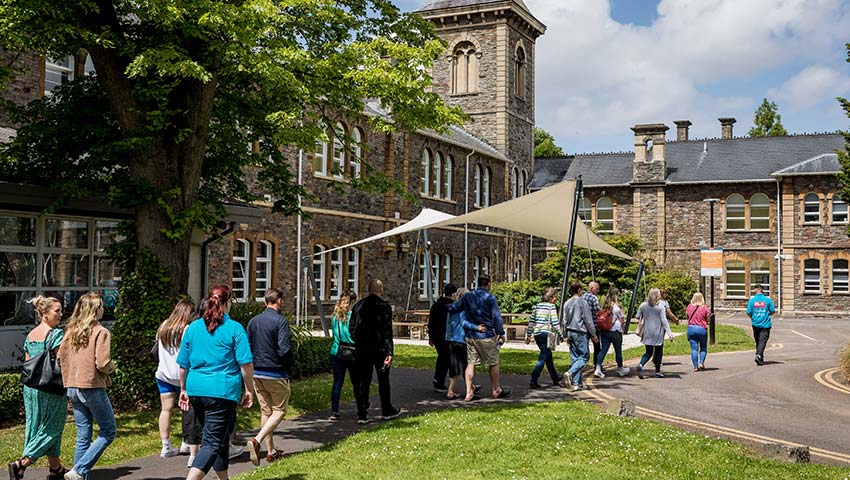 Exterior of Glenside Campus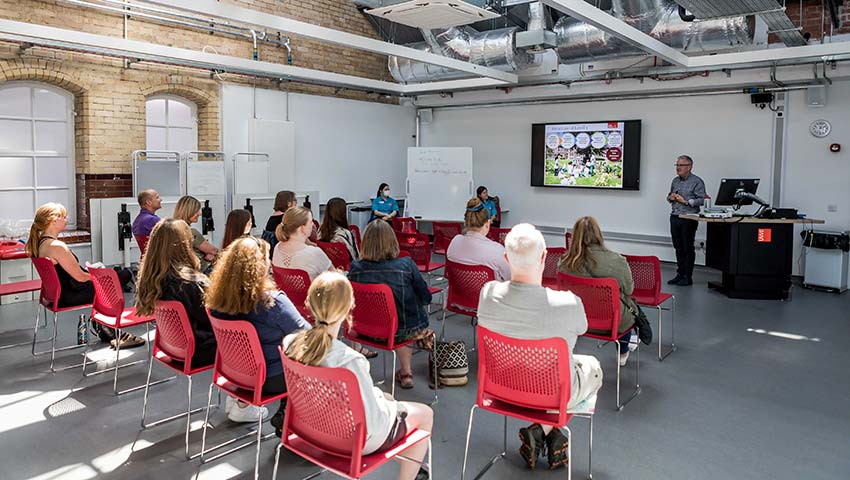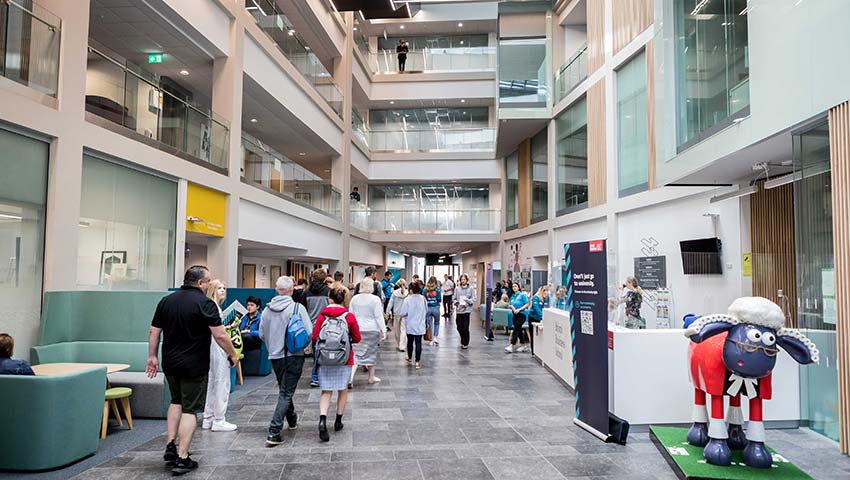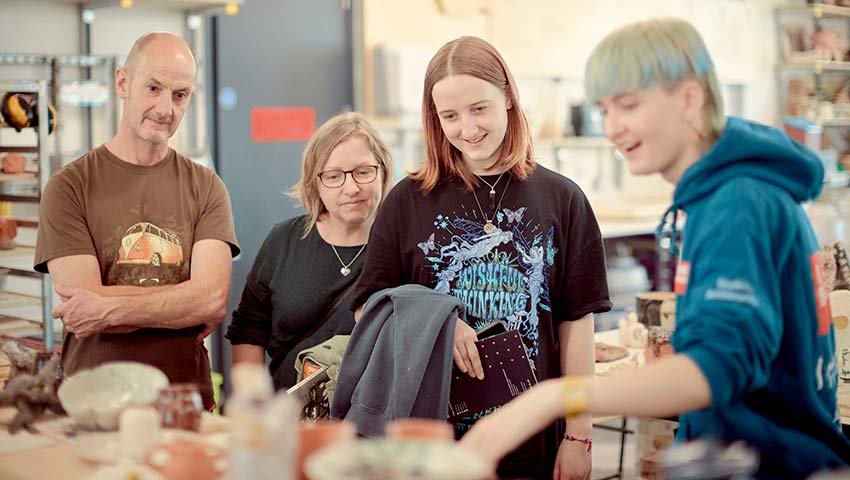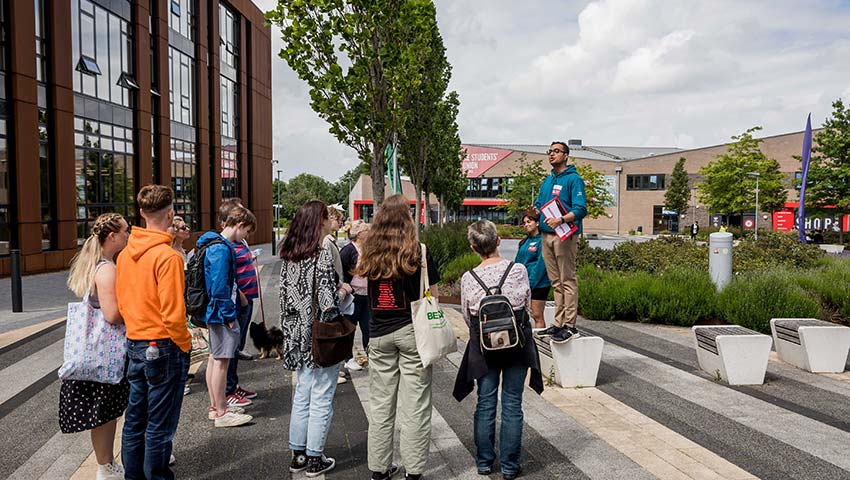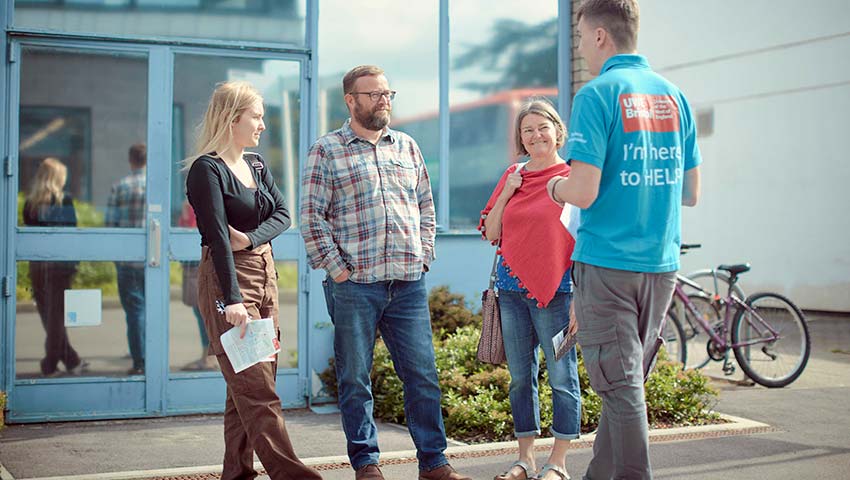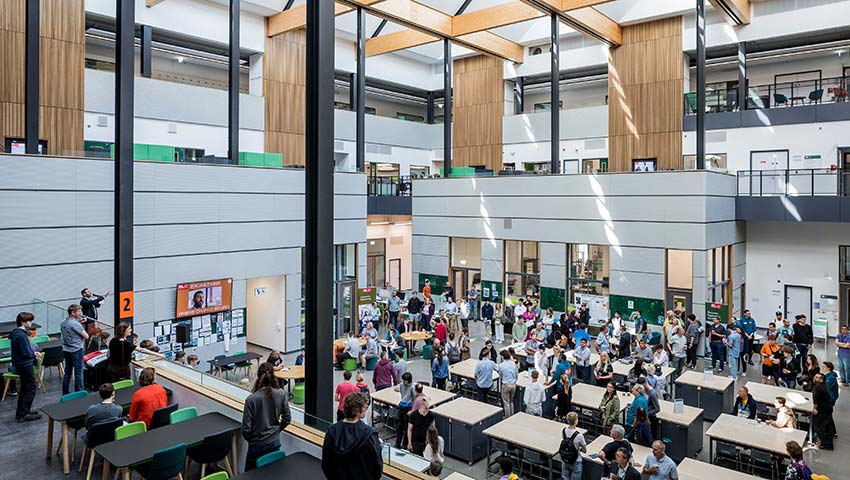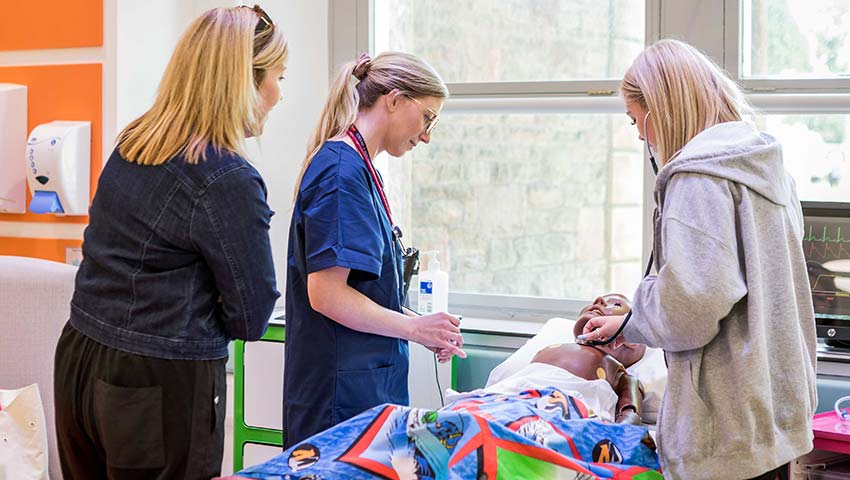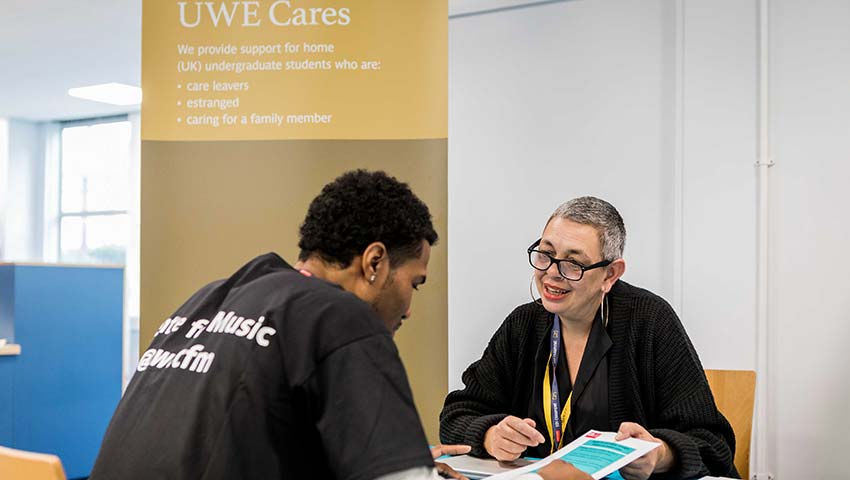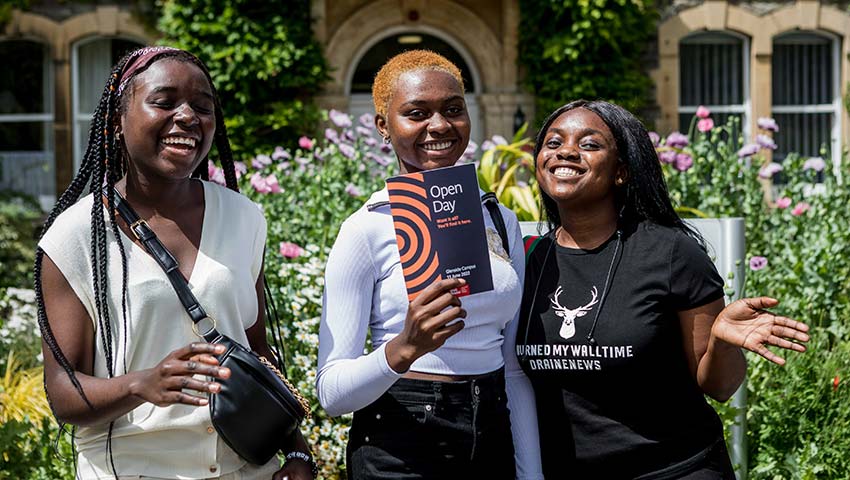 What will you get from an On Campus Open Day at UWE Bristol?
Get a feel for the campus
An Open Day gives you the opportunity to explore our campuses and surroundings. You can attend one of our campus tours led by one of our student ambassadors, or if you prefer to go at your own pace, you can pick up a copy of our self-guided tour.
Find out how we make Open Events accessible for all
At UWE Bristol, we're committed to being inclusive and accessible, which is why we make sure everyone can access our Open Events.
See where you could live
Get a feel for student living, whether it's on campus at Frenchay or Glenside, or in our city centre accommodation. Chat to our accommodation team and ask any questions you have about the accommodation we have on offer.
Talk things through face-to-face
Our expert staff and student ambassadors will be on hand to give you all the information you need and help guide you through the decision process.
Find out more about your course
Talk to academic staff from a range of courses and discuss what's best for you.
Talk through your options
There'll be talks and drop-in sessions where you can find out about our student support services including accommodation, admissions, careers advice, disability support and student finance.
Chat to Student Ambassadors
Get an honest view of life at UWE Bristol. No-one knows a university better than its students.
How to plan your day
If you'd like to attend any of our Open Day events you need to register in advance. Visit our Open Day page to view upcoming events and pick the one that suits you best. Follow the steps to fill in some details and book your place for one of our On Campus Open Days.

With a few clicks, you can create a personalised programme for the day. You can either do this when you register, or later via email.

Book onto your chosen course talks and student support services sessions.
View your session details and locations.
Use the RSVP page to view and amend your chosen sessions.
Add your sessions to your calendar or Apple wallet, or print a 'printer-friendly' version ready for the event.

Have a think about the tours and talks you'd like to attend. We recommend that you prioritise the subject sessions you want to attend first then fit the general sessions and tours/visits around them. When planning your visit and considering accommodation remember to think about where your course is based across our three campuses, Frenchay, Glenside, or in the city centre.

If you need any help booking onto our events, please contact us using the details below.



On the day, you'll have the chance to ask our academics, student ambassadors and services staff all your questions. So it's a good idea to think about what you want to ask. It depends on which course you're interested in and what you want from your university experience, but some topics could include:

what the university is looking for in your application
common career paths for graduates from your course
the variety of modules you'll be able to study on your course
how the course is assessed
the different accommodation options on offer
support available to you while you're at university
opportunities for placements and extra-curricular activities that complement your course
the societies you can join.

Our Open Days are relaxed so feel free to dress casually. You'll probably be doing quite a bit of walking so wear comfy shoes and bring an umbrella just in case.

There's lots to see and do at an Open Day, so arrive early if you can. You can find your sign-in point and time on your ticket. When you arrive, make your way to the sign-in points. There will be signs, staff and student ambassadors (wearing blue polo shirts) to help direct you and give you a printed programme and campus map.

The Open Day closes at 15:00.

Check your booking session info for location and sign-in points. We have three main campuses in Bristol: Frenchay Campus, Glenside Campus and City Campus, as well as Bristol Zoo – look at the map and directions relevant to you.

Find out more about travel and parking for your campus

There's a variety of social spaces, cafés, restaurants, and shops on our campuses so you'll have plenty of opportunities to refuel and top up your water bottle.

You'll find complimentary tea and coffee in the Information and Advice Zone and school areas. 
At Frenchay, City and Glenside Campuses, our Students' Union shops and bars will be open.