About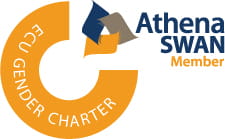 The Athena SWAN Charter recognises commitment to the advancement of gender equality in academia, including professional and support roles. This includes the representation, progression, journey through career milestones and working environment for people of all genders.
The Athena SWAN Charter was initially established in 2005 to recognise commitment to advancing the careers of women employed in science, technology, engineering, maths and medicine (STEMM) fields in higher education and research. It has since expanded to include the arts, humanities, social sciences, business and law (AHSSBL) disciplines.
The Charter now addresses gender equality in a broader sense, which includes transgender staff and students.
Athena SWAN at UWE Bristol
The University became a member of Athena SWAN in 2012 and endorsed the new Athena SWAN principles in 2015, and again in 2021.
We believe that the Athena SWAN process will catalyse and reinforce the mainstreaming of gender equality in all aspects of our organisation. The Charter specifically seeks to address issues for women progressing across the career pipeline and the absence of sufficient representative numbers of women in senior roles across all disciplines. An example of the progress achieved so far is the increase of senior female staff from 29% to 49% at UWE Bristol.
The University received a Bronze Athena SWAN institutional award in 2013 and renewed the accreditation under the expanded criteria in 2017. A number of our departments have also been recognised.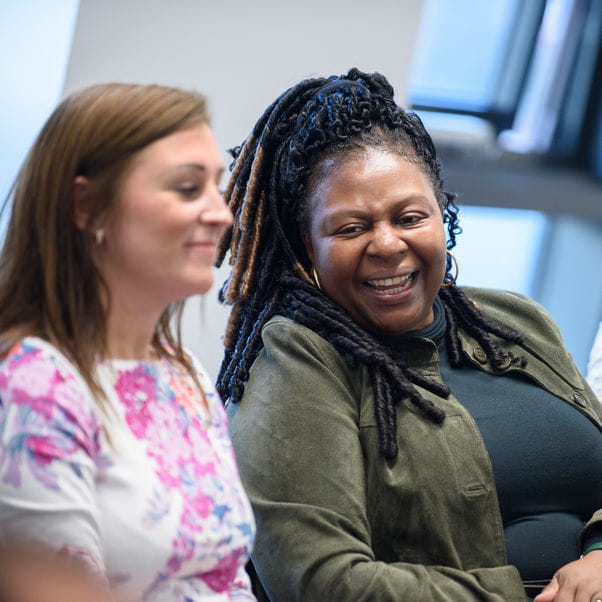 University-level award
UWE Bristol is proud to have renewed its Institutional Athena SWAN award, with success at Bronze level in 2017. See the letter of endorsement from the Vice Chancellor (PDF) to Athena SWAN confirming our commitment to the Charter and the four-year Athena SWAN action plan (PDF).
University Self Assessment Team (SAT)
As a part of UWE Bristol's commitment to the Athena SWAN principles, the University has established a Self Assessment Team (SAT) which includes our UWE Bristol Athena SWAN Lead Representatives, representatives from the colleges; Human Resources; Research, Business and Innovation; and a range of networks.
The main aims of the SAT are to ensure implementation of the Athena SWAN principles at all levels (working closely with the Equality, Diversity and Inclusivity Team and representatives of UWE Bristol networks), and to prepare university and college/school submissions for a Bronze Athena SWAN Award, followed by applications for Silver and Gold Awards.
The core aspect of Athena SWAN activities is a critical analysis of our strengths and areas for improvement and development of a constructive action plan. The aim is to ensure that we have policies and regulations in place and, more importantly, implement these policies to benefit all members of staff and to facilitate women's career progression.
School-level awards
View school achievements and current applications for Athena SWAN awards:
Applied Sciences
The School of Applied Sciences is proud to have received a Bronze Athena SWAN award in 2013 and 2016, and a Silver Athena SWAN award in 2020.
School of Applied Sciences Athena SWAN
Nursing and Midwifery, and Allied Health Professions
The then Department of Nursing and Midwifery and Department of Allied Health Professions have received their joint Bronze Athena SWAN accreditation in 2014 and renewed it in 2018 under the post-May criteria. Both departments are now part of the School of Health and Social Wellbeing.
Joint departments Athena SWAN
Engineering Design and Mathematics
The Department of Engineering Design and Mathematics (now the School of Engineering) is pleased to have been awarded an Athena SWAN Bronze award in November 2019, following a previous bronze award in 2015.
Department of Engineering Design and Mathematics Athena SWAN
Architecture and Built Environment
The Department of Architecture and Built Environment (now the School of Architecture and Environment) received a Bronze Athena SWAN award in April 2020, after submitting in November 2019.
Social Sciences
The then Department of Health and Social Sciences (now School of Social Sciences) received a Bronze award in 2018. It was the first non-STEM UWE Bristol school to receive an Athena SWAN accreditation.
Levels and validity of Athena SWAN awards
Award levels
There are three levels of Athena Swan which include different criteria:
Bronze
Structures and processes underpin and recognise gender equality work
Evidence-based recognition of the key issues facing the applicant
Action plan to address identified key issues
Silver
Demonstration of progress against the applicant's previously identified priorities (also required for bronze renewal)
Evidence of success addressing gender inequality
Gold
Evidence of sector-leading gender equality practice and supporting others to improve.
Award validation
Athena SWAN awards are valid for five years. Universities and schools can apply for a renewal of existing awards or aim for a higher award at any point during these five years.
Submissions
UWE Bristol's Self Assessment Team (SAT) encourages schools to submit for Athena SWAN awards.
Each school should identify an Athena SWAN lead and establish a Self Assessment Team (SAT) with representation from people of all genders, full-time and part-time employees and those from various career levels before applying for an Athena SWAN award.
Comprehensive guidance on applying for Athena SWAN awards can be found on the Athena SWAN website.
If your school would like to prepare an award, please email Dr Clare Wilkinson at Clare.Wilkinson@uwe.ac.uk.
Contact
You can contact our Athena SWAN leads: