Aims
We want to ensure that all voices are heard, not just the loudest. We will ensure that all staff and students have opportunities to influence decision making about provision which affects their experiences at UWE Bristol.
Objectives
The objectives and actions set out within the Single Equality Scheme action plan will help us realise our aims and ensure that equality and diversity is embedded in everything that we do. We have networks which are actively involved in the decision-making process at UWE Bristol:
Equality, Diversity and Inclusivity Committee
Staff networks (staff login required)
Student networks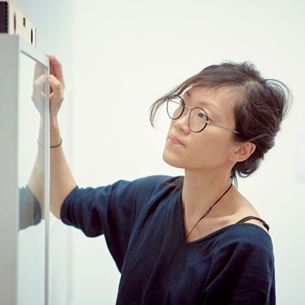 Equality and Diversity Champions 
An Equality and Diversity Champion is a member of staff who promotes equality and diversity issues in their faculty or service. Anyone can become a Champion as long as they have an interest in the issues.
Find out how to become a Equality and Diversity Champion (staff login required).
Diversity Allies
Diversity Allies are staff in positions of influence who make a public commitment to promote equality. They could be senior managers, academics, professional service managers.
Diversity Allies seek to inspire and motivate colleagues and students to help make UWE Bristol an inclusive university. Find out more on the Diversity Allies (staff login required).
Consultations
We undertake equality analysis to consider the likely effects of our policies and practices on different groups protected from discrimination by the Equality Act in order to create a more inclusive university.
We would like to consult and engage with students, staff, visitors and members of the public on issues, policies and strategies which are important to all of us at the University.
Current consultations
Completed consultations
Staff networks
There are a number of staff networks at UWE Bristol providing opportunities for social interaction, peer support and personal development. These are run by staff for staff and bring together people from all faculties, departments and services who identify with a group relating to one of the University's six equality strands (gender, race, disability, age, faith and sexual orientation).
 Student voice
At UWE Bristol, students can get involved in a variety of community societies. There are student-led national, faith and identity societies supported by The Students' Union at UWE who host a diverse range of events and activities.
National, faith and identity student societies bring together students who share similar demographics, identities, cultures and beliefs. They are passionate about sharing their backgrounds and interests and teaching all UWE Bristol students about them. Representatives from these societies are invited to the Equality, Diversity and Inclusion committee.
Students' Union Presidents and Officers
The Students' Union at UWE has elected Presidents and Officers who represent students on their issues. The part-time Officers are elected specifically to work to represent the interests of different student groups within UWE Bristol. They work to make sure that their specific student group has a voice within the University and in The Students' Union at UWE.
They have worked on campaigns within the University such as Black History Month, Africa Week, Disabled History Month, Disability Awareness Month, One World Celebration, LGBT History Month, and World Aids Day.
National Union of Students
The National Union of Students (NUS) has a number of networks for different student groups which also lead campaigns on different issues.