Why we consult
We undertake equality analysis (EA) to consider the likely effects of our policies and practices on different groups protected from discrimination by the Equality Act in order to create a more inclusive university.
We would like to consult and engage with students, staff, visitors and members of the public on issues, policies and strategies which are important to all of us at the University.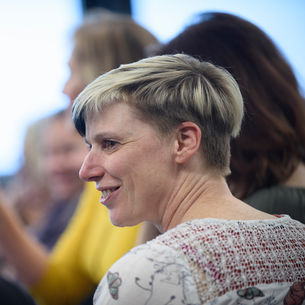 Current consultations
Research Data Management policy
This is a major revision of the existing Research Data Management (RDM) Policy. The existing policy was written and approved in 2015, since then there have been considerable changes to both data protection laws, and UWE Bristol's own internal regulations and requirements relating to research data management. The existing policy is out of date and overdue for review.
Download the Research Data Management Policy Equality Analysis (DOC)
Please send any comments or queries to Amanda Conway by emailing Amanda.Conway@uwe.ac.uk.
The consultation period will end Thursday 13 October 2022.