Equality, diversity and inclusivity (EDI) policies and guidance
Our aims
Our policies set out the University's commitment towards the development of inclusive and supportive learning and working environments for all students and staff, where all individuals have the opportunity to fulfil their potential.
We understand that while policies are not the whole solution, they are a valuable tool to support the inclusive culture we would like to see at the University.
We believe that staff are key to realising this culture. We aspire to support each of these policy documents with staff training and guides on the staff intranet to bring our expectations to life, emphasise our inclusive values, and offer inclusive good practice advice and examples.
EDI policies are developed through a process of engagement with equality stakeholders, including students, staff, The Students' Union at UWE, trade unions and staff networks as appropriate, alongside engagement the relevant areas of the University.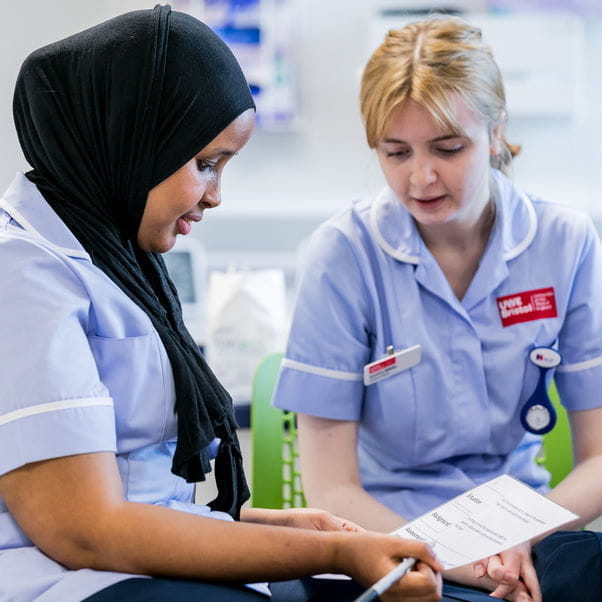 Strategy documents
EDI priorities roadmap (coming soon)
Policies and guidance
Equality, Diversity and Inclusivity Policy
The EDI Policy underpins our expectations for inclusive values, culture and practice. It underlines that an inclusive culture is everyone's business through setting explicit expectations. It also outlines our response to legislation including the Equality Act 2010 and the Public Sector Equality Duty, and the steps people can take if they feel we are in breach of this Policy.
Religion and Belief Policy
As part of our commitment to equality, diversity and inclusivity, we aim to provide an inclusive learning and working environment where students and staff of all religions or beliefs, or who have no belief, can thrive. This policy sets out our expectations for inclusive culture and practice.
Trans and Non-Binary Policy and guidance
We are committed to providing an inclusive and supportive environment for trans and non-binary students and staff, where everyone can reach their full potential. This policy sets out our commitment to trans and non-binary people, while the student and staff guidance describes supportive processes, facilities and partnerships.
Trans and non-binary support
Gender Equality Plan
UWE Bristol's Gender Equality Plan addresses:
work-life balance and organisational culture;
gender balance in leadership and decision-making;
gender equality in recruitment and career progression;
integration of the gender dimension into research and teaching content;
measures against gender-based violence including sexual harassment.
Measures concerning the top four points can be found in our Athena SWAN action plan.
Measures against gender-based violence including sexual harassment can be found in our Sexual Violence Action Plan (PDF).
You may also be interested in