Starting well is important because your journey to graduation is made up of thousands of small, daily steps. Sometimes, taking that first step can feel daunting, but if you build good habits from the beginning, you'll get the satisfaction of achieving something of value everyday, which is vital for wellbeing.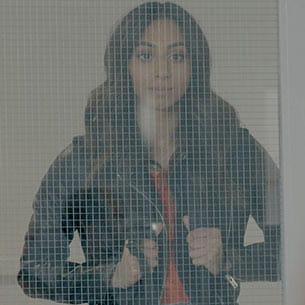 2. Take a moment to think: Why is it important to engage with your course?
We all need structure and purpose in our daily lives. But this isn't school, there's no register. So it's up to you to decide to engage with your course. It might be tempting to ignore your timetabled activities, especially if you went out the night before, but those are the places where you'll learn the skills you need to develop as a student and manage the stresses of university study. And, you'll meet like-minded people and get a sense of achieving something of value every day.
3. Commit to attending every single timetabled activity for the first six weeks.
What choices do you need to make if you are to meet the challenge of attending every timetabled activity? Talk this through with someone you trust. Make a list of five decisions that you can make that will help you achieve this.
4. Let's Talk About… Engaging with your course
Miles and Mo talk about that while the most natural thing to do when you're anxious or worried is to run away, the more we try to avoid difficult things, the bigger those worries or stresses become. If we can be aware of that, then we're in control.
Featuring:
Mubarak Mohamud (known as Mo), Lecturer, Bristol Business School
Miles Thompson, Lecturer, Department Of Psychology
Listen on: Spotify | SoundCloud
Can't listen? The transcript is available.