Bars, cafes and shops - City Campus
Coronavirus update
It is now the law to wear a face covering in shops and on public transport. For more information visit the UK government website.
Remember that wearing a face covering can not only help protect others and yourself from coronavirus, but they can also help reduce the spread of colds and flu, helping you stay fit and healthy.
Catering on campus
If you're looking for a tasty hot meal or a quick on-the-go coffee, we have three catering outlets as well as daily street food stalls serving tasty, nutritious food and drink across campus.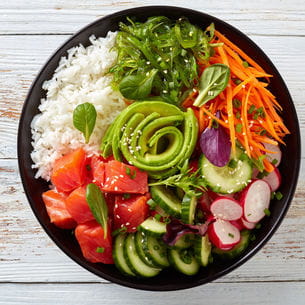 Bower Ashton Campus
The Hub - A-Block
Home to the Buddha Bowl and authentic pizzas from Pizza Diretta.
Opening hours
Monday to Friday
10:30-15:00
Costa Coffee - A-Block
Grab-and-go costa coffee shop serving barista coffee and great snacks..
Opening hours
Monday to Thursday, 08:00-17:00
Friday, 08:00-16:00
On the Hoof - Outside walkway located between D Block and C Block
Barista dinks, daily soups and Nachos.
Opening hours
Monday to Friday
08:30-15:30
Street food stalls
Bristol Eats
, the award-winning street food community, sells a range of delicious cultural cuisine. Offering one unique food stall experience per day.
Opening hours
Bower Ashton shops
The Students' Union at UWE bar - A Block
Serving seasonal and locally sourced hot and cold food plus soft drinks and alcoholic beverages.
Opening hours
The Students' Union at UWE shop - B Block
Selling student essentials including groceries, sandwiches and snacks, health and beauty products and art supplies.
Opening hours
Monday to Friday: 09:00–16:00
Art shop - B Block
Selling a range of arts materials, tools and equipment.
Opening hours
Monday to Friday: 09:30–16:30 (term time)
Arnolfini
Arnolfini cafe and bar
The Arnolfini contains one of the country's best arts shops as well as a cafe/bar serving the best in local and seasonal produce.
Spike Island
Spike Island Café
Open seven days a week, Spike Island Café serves locally sourced, organic and sustainable food and drink. Enjoy daily specials, homemade cakes and expertly made coffees in a sunny, laid-back spot overlooking the river.
The Watershed
Watershed cafe/bar
The Watershed's cafe/bar is the perfect social space overlooking Bristol's vibrant harbourside. Open every day from early in the morning until late at night, they offer breakfast, lunch and evening meals.