Online ordering
Fast and easy online ordering with a click and collect service for food and drink on campus.
Fast and easy
It's never been simpler to get your favourite food and drink on the go. Browse our menus, place an order and collect at a time that suits you best.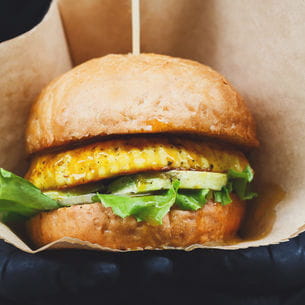 What you need to do
Search online for your favourite place to eat and drink.

Available outlets will appear on the list. Please note that during peak times some outlets may turn off click and collect, and if an outlet is closed you can pre-order for when it next opens.

No minimum spend. We do not operate a minimum spend or extra charge as all menus match instore prices.

Once you've picked your items you will be prompted to sign in.

If you don't have an account it takes two minutes to create one and next time you use the service you won't be asked again.

Please note: Although every care is taken when preparing food, we are unable to guarantee an environment completely free from allergens. We are therefore unable to offer a nut-free option.

Pay online using your bank details and collect your order when its ready by heading straight to the collection point and bypassing the queue.
Cancelling orders
Unfortunately, you cannot cancel an order online.
Providing the outlet has not prepared your order a refund may be issued, but visit the outlet in person to discus this with a manager.
Allergens
Use the links below to view the allergen breakdown of each of the online menus. If there is something you are unsure of, or require further clarification of allergens, please contact cateringservices@uwe.ac.uk.