Join us for hackathons and immersive technology events in our newly upgraded space that's also home to our enterprise studios, where you can get paid, real-world experience on industry technology projects while you study.
We run a series of workshops to help develop your commercial skills. You'll learn everything from sales and networking, to finance and pitching.
The Foundry
The Foundry hosts a high-profile calendar of technology outreach and engagement events across cyber security, computer science, creative technologies and STEM subjects designed to widen participation around coding and digital skills.
Location
The Foundry is based on our Frenchay Campus close to the main Information Point and a short walk from the UWE Bristol bus station.
Take a tour of The Foundry
Take a look at The Foundry by viewing our 360° images below. Move around the space by using the controls or your cursor to explore the images. You can also expand to full screen using the icon on the bottom left of the images.
You may also be interested in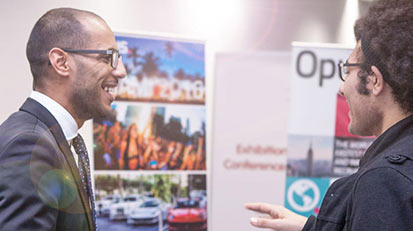 We offer internship programmes and funding opportunities to give you the opportunity to work on your own idea.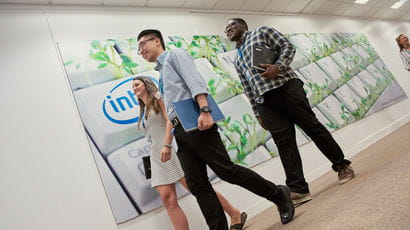 Use UWE Bristol's in depth resources to find graduate jobs, internships, work experience and volunteering opportunities.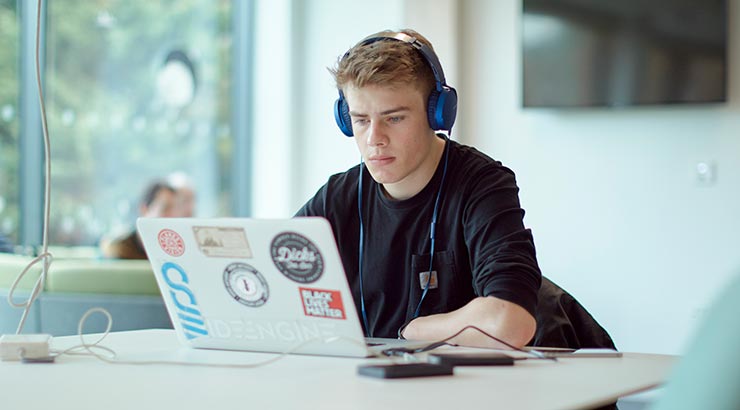 Courses at UWE Bristol including foundation courses, undergraduate courses and postgraduate courses plus part-time, professional and international courses.