Find out about the progress of campus developments happening across our campuses. A showcase of some of our major developments that are happening or have happened as part of our Campus 2020 strategy can be found through our campus developments section.
Find more information on new buildings, refurbishment works and maintenance across the UWE Bristol Frenchay, Glenside and City campuses on Instagram.
Frenchay Campus
Accommodation
UWE Bristol is building more top-class accommodation on Frenchay Campus, with the first 900 rooms available from September 2023. The exciting new development will help to meet the high demand from our students for high-quality campus living and ensure the University meets our target of on-campus accommodation for all first-year students.
Toilet refurbishment
The University has undertaken an on-going refurbishment programme of all toilet facilities across its campuses. Refurbishment works are currently underway at Frenchay Campus, having already been completed at Glenside. £240,000 has been allocated to the current phase of works, which began in February 2020 and are expected to be completed in August 2020.
Engineering building
UWE Bristol's new state-of-the-art engineering facility at Frenchay is nearing completion and will soon be ready for its internal fit-out by the college. The opening of the new facility has, however, been delayed as a consequence of the COVID-19 pandemic. Originally due open in September 2020, levels three and four are now scheduled for opening in October 2020 with full occupation by February 2021. The building represents a major capital investment by the University in the provision of engineering facilities on campus.
Creation of new PC lab 4Q050
A new open-plan PC lab will be opening within Q Block at Frenchay Campus on 14 September 2020. The £116,000 facility will see new all new finishes and furniture installed as part of the scheme.
Police Constable Degree Apprenticeship Programme
The remodelling and refurbishment of levels three, four and five within F Block at Frenchay Campus will facilitate the teaching of the Police Constable Degree Apprenticeship Programme. The works will include two 60-seat lecture theatres and ancillary office space. Construction is scheduled to begin in August 2020 and is expected to be completed in December 2020.
Centre for Fine Print Research
Following a significant funding award from Research England, a new facility for the Centre for Fine Print Research will be constructed at the Frenchay Campus. This will include bespoke facilities to accommodate the relocation of three different research groups, as well as providing physical expansion space. Originally intended to be built within the ECC, the centre will now be located within W Block at Frenchay, due to the ECC taking on a new role as an NHS Nightingale Hospital for the foreseeable future. Construction works are now scheduled to start in September 2020, with completion due in February 2021.
Glenside Campus
Vision Clinic and radiography
The creation of a new Optometry Clinic and CT Scanning facility within the Blackberry Centre at Glenside Campus is underway. The Optometry Clinic will be a public facing clinical facility, enabling third year optometry undergraduates to see real patients in a controlled clinical environment. Also, as part of the Healthcare Council's recommendation for all institutions offering radiography programmes to do so in an environment containing scanning technology, UWE Bristol is creating a full CT scanning facility within the Blackberry Centre. Works commenced on 18 November 2019 and are expected to complete on 17 August 2020.
City Campus
B Block Level 0 – Bower Ashton
A new space for student and academic services is being created within B Block, Level 0, at Bower Ashton as part of City Campus works. The refurbishment scheme will provide a new dedicated Student Services Centre, as well as relocated new spaces for the art shop and Student Union shop, together with ancillary support spaces and an improved retail offering. The project will also improve accessibility, providing ramped access to a new entrance point and enhancing the main internal circulation link between B Block and the student social spaces in adjacent A Block. Also included within the works is a dedicated changing place, providing accessible washing and changing facilities. Work on the £1.6 million project began in November 2020 and will complete by August 2020.
You may also be interested in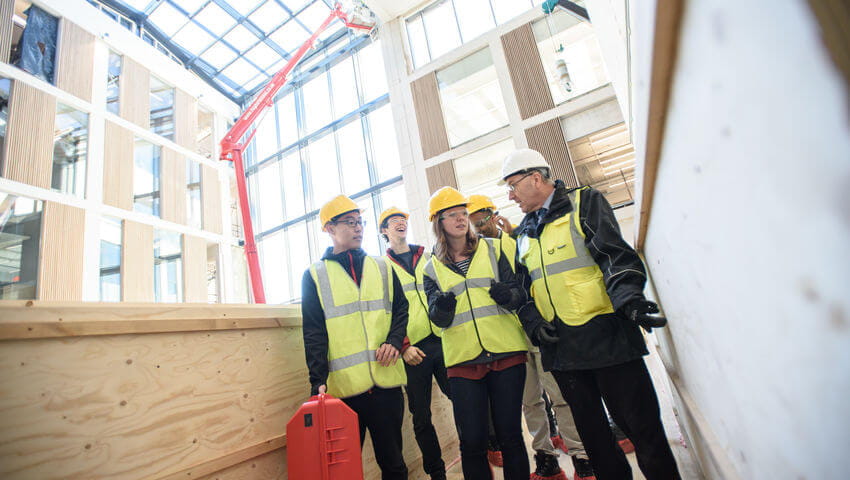 A showcase of some of our major developments that are happening or have happened as part of our Campus 2020 strategy.