Based at Frenchay Campus, this clever greenhouse is designed to transform research and partnerships in the areas of biodiversity, conservation, environmental change and food security. Using environmentally-friendly LED lighting, the Envirotron enables researchers to experiment with a wide range of conditions.
Environmental Science facilities
Immerse yourself in our Environmental Science facilities by viewing our 360° image below. Use the controls or your cursor to explore the image, and you can also expand to full screen using the icon on the bottom left.
The Envirotron is integral to several courses on offer from the School of Applied Sciences including BSc(Hons) Environmental Science and findings from ongoing projects will inform what students are taught - providing them with an inside advantage on research that will have local and global implications.
Current projects include work on pollution, plant diseases and stress biology and partners include Wildlife Trusts, the Eden Project, the National Botanic Garden of Wales, the Environment Agency and the Natural Environment Research Council.
The Envirotron will also be used to develop biosensors for nutrients in crops and to monitor the biogeochemistry of greenhouse gas emissions.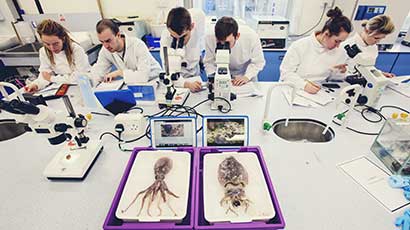 Our Biosciences courses include: Biomedical Science, Biological Sciences and more. Find out why you should study a Bioscience degree at UWE Bristol.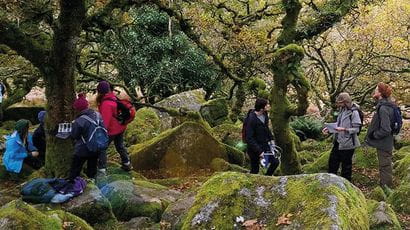 Our Environmental Science courses include: Biological Sciences, Environmental Science, Wildlife Ecology and Conservation Science and more.