Our modern building contributes to the University's vision of promoting multi-disciplinary, collaborative learning and supports the predicted increase in demand for skilled engineering graduates across the region.
Finished in November 2020, the building supports many different engineering disciplines in one contemporary space. It provides different and more flexible ways of working for both our students and staff – training the next generation of engineers.
Home to specialist laboratories, workshops and digital engineering facilities, the building has been designed to complement our practice-based curriculum – bringing engineering to life through real world problems. As a student you can expect live industry briefs and the experience to build an enterprising skill set, so you're set up to graduate with business acumen and technical qualifications.
Engineering building image gallery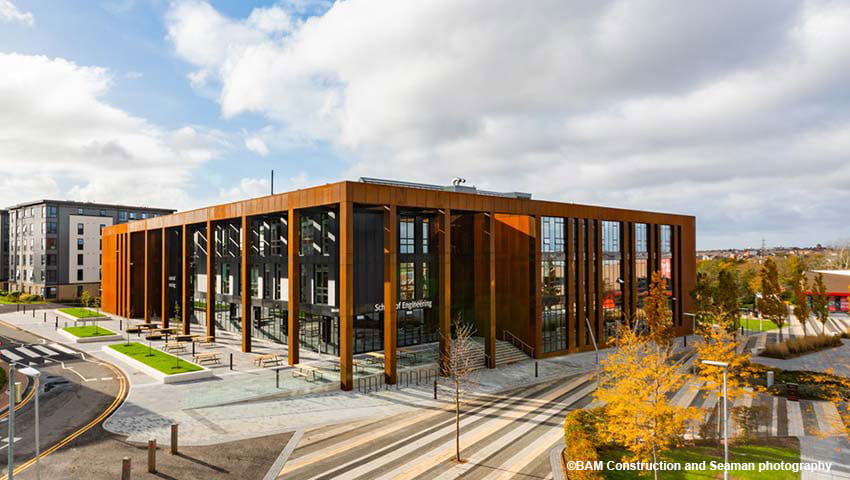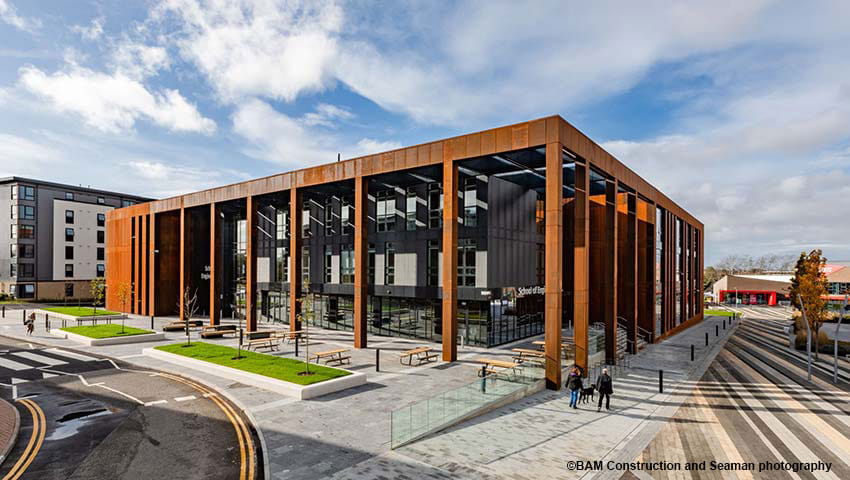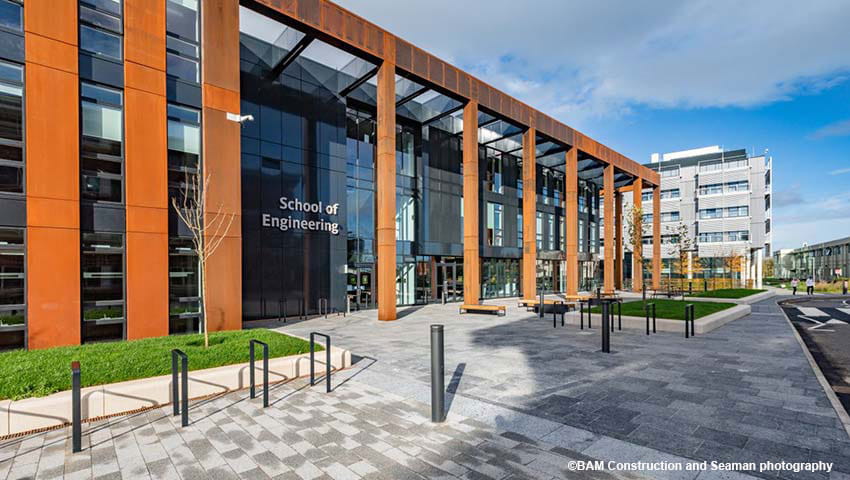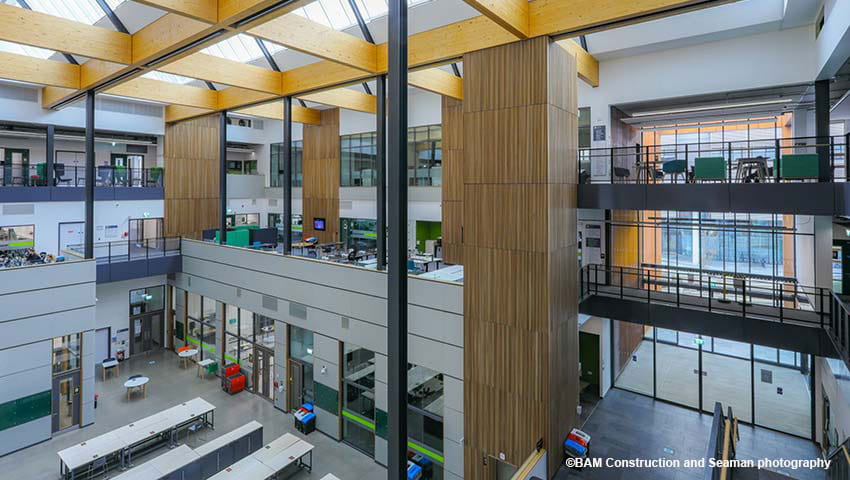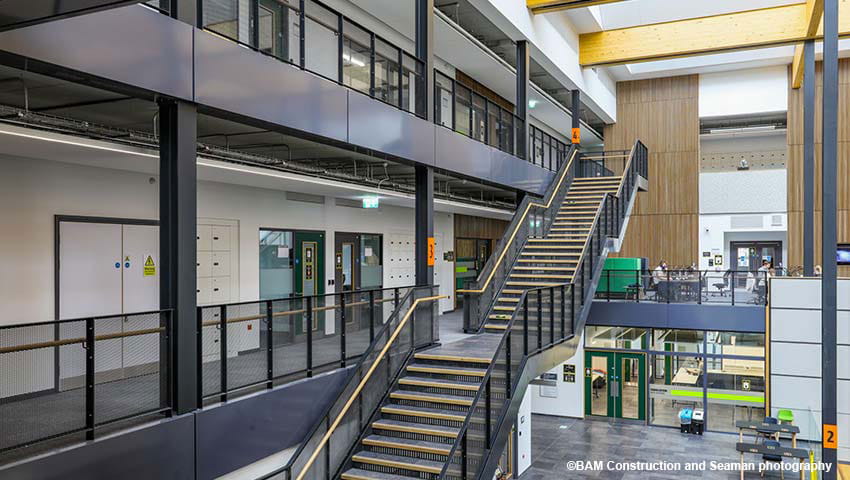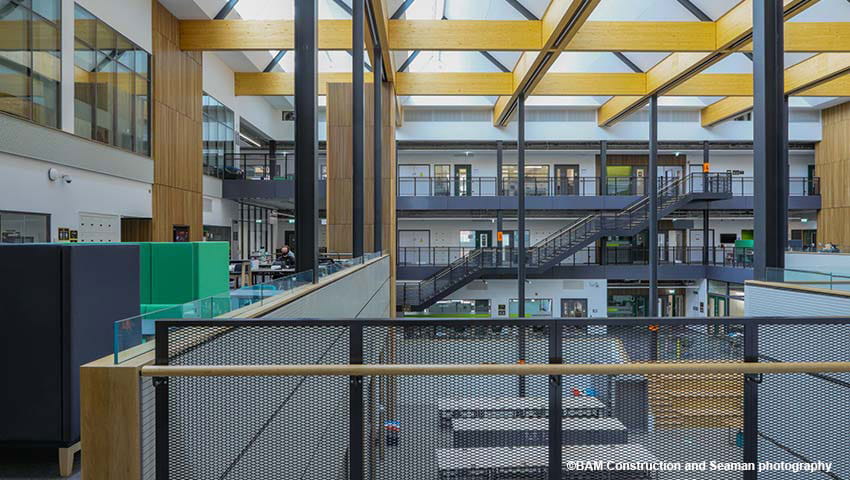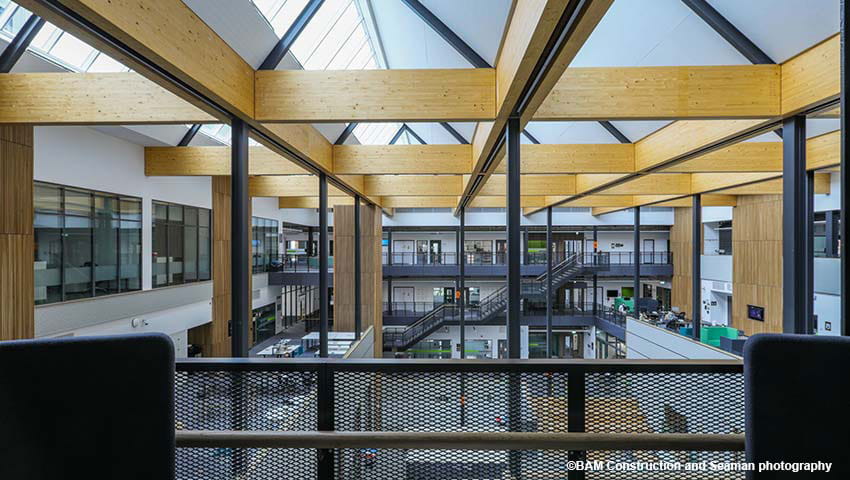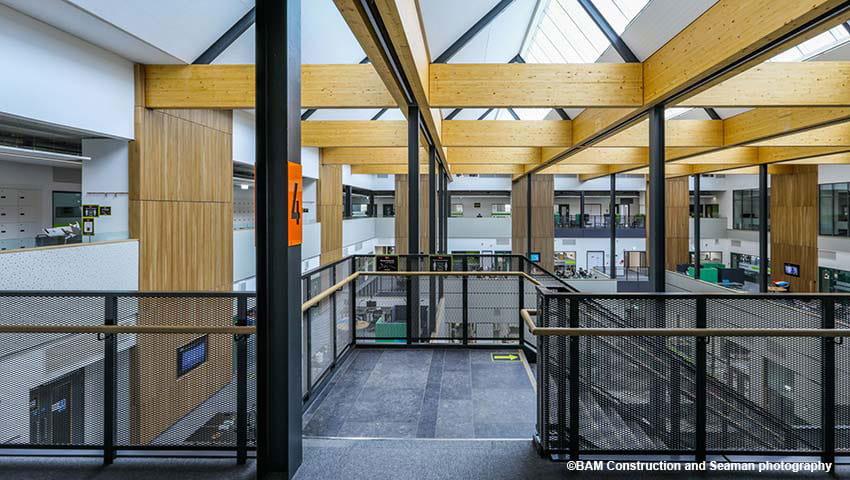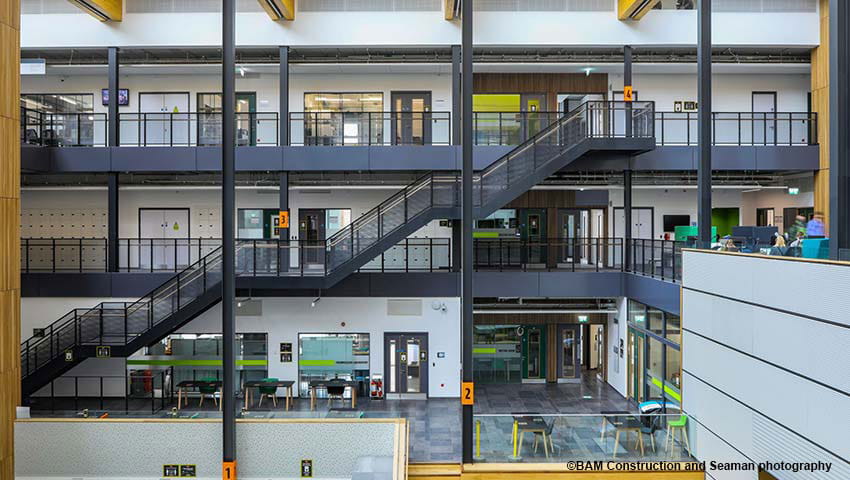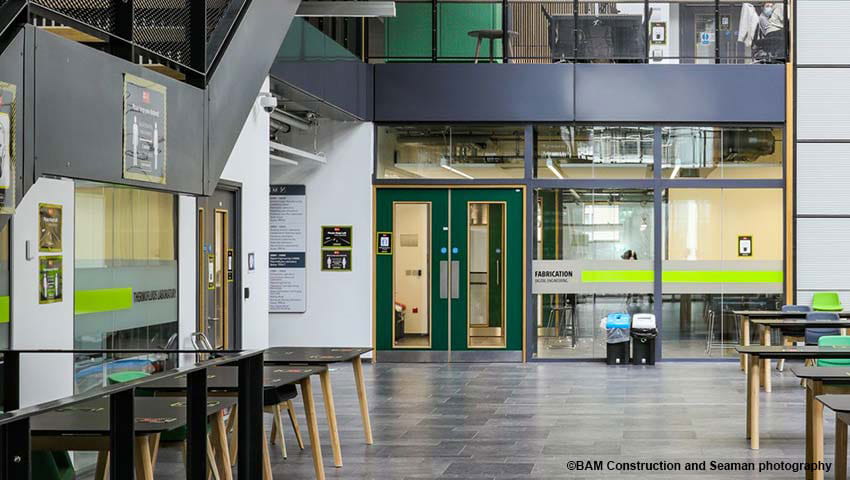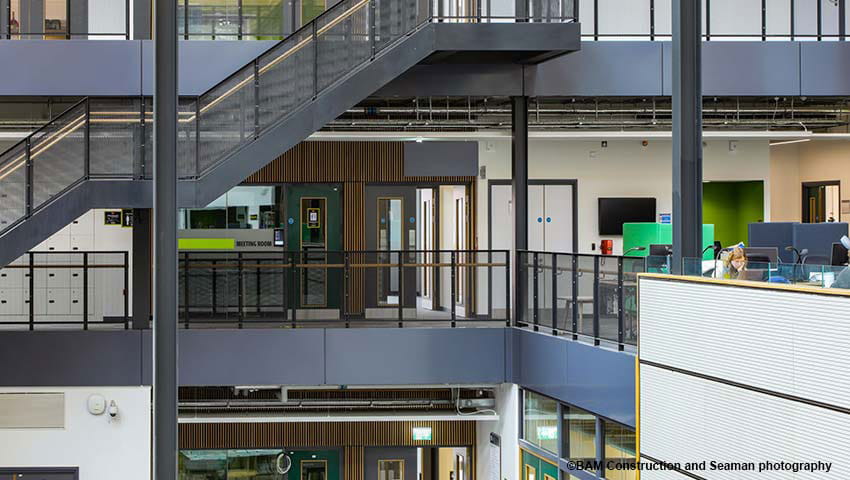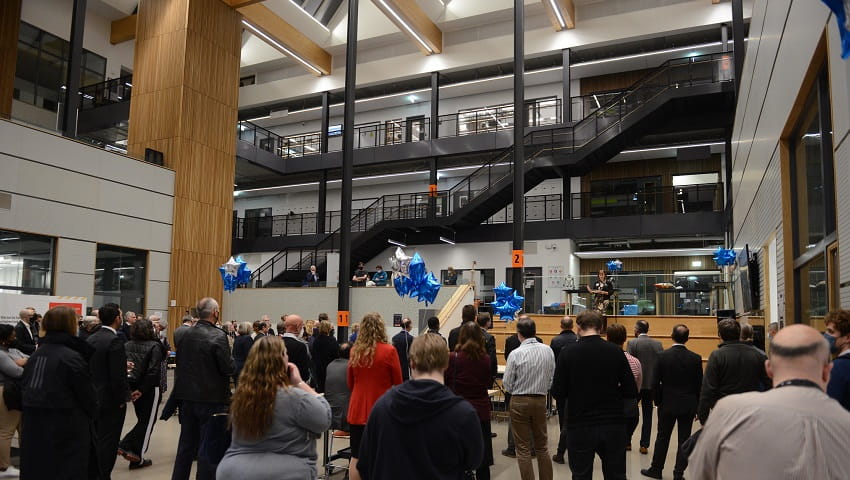 Take a closer look at the Engineering building
Step inside our new School of Engineering building at UWE Bristol.
Art installation
UWE Bristol has installed work by artist Alice Channer in the Engineering building. Find out about 'Nanowires' , her sculpture inspired by primitive life forms.
Engineering building art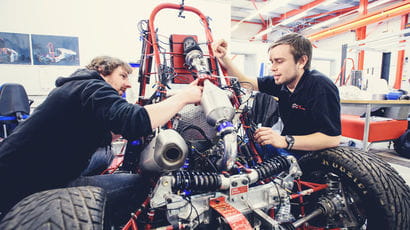 Our courses include: Mechanical Engineering, Engineering, Electronics, Robotics, Aerospace Engineering, Civil and Environmental Engineering, Mechatronics and more.