Overview
We receive a lot of feedback from our customers, most of which is positive. However, from time to time problems arise and students may wish to express concern or dissatisfaction with aspects of the accommodation or the quality of services provided.
Accommodation Services' policy is to welcome feedback so that any problems can be addressed and improvements made. We seek to reflect a culture in which complaints are regarded as useful in providing information to improve services and enhance the student experience.
A complaint is an expression of dissatisfaction requiring a response. This may relate to the standard of accommodation, maintenance of the accommodation or the service offered by Accommodation Services and staff.
We adhere to the Universities UK (UUK) Code of Practice for all UWE Bristol owned properties, which is in place to improve the residential experience of students.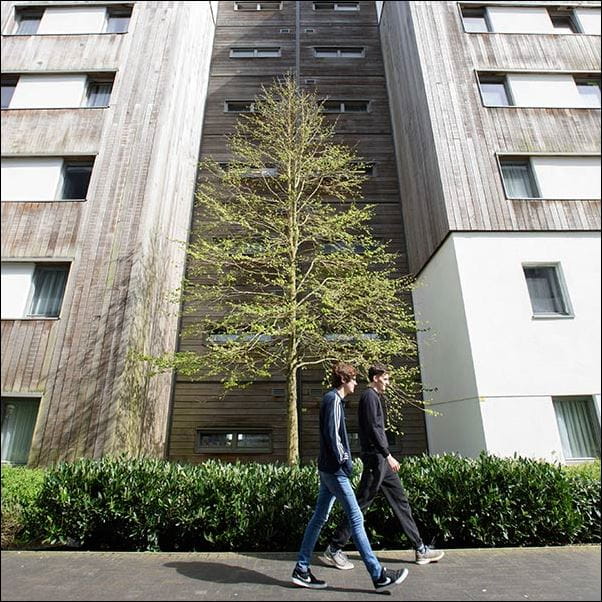 Our Complaints Policy
Read the policy
The Accommodation Services Complaints Policy has a number of underlying principles:
Enable a student who has a grievance or complaint to pursue the matter in a systematic manner
Ensure that the right of every student to have a high standard of accommodation is maintained
To respond to complaints in a timely fashion, adhering to published or agreed deadlines
To observe the principles of fairness and impartiality
Focus on resolving complaints rather than apportioning blame
Confidentiality of students will be protected
Complaints will be monitored and analysed, with a view to addressing the root causes
A student who has made a complaint has the right to be represented by a member of The Students' Union at all stages.
All complaints relating to accommodation must be made by the student concerned and not via a parent or other third party. A complaint received by a third party will only be considered with the express written permission of the person to whom the complaint relates.
What you need to do
It is important that you make an appointment to speak with your Accommodation Manager or put your concerns in writing to accommodation@uwe.ac.uk.

It may be possible that your complaint can be resolved quickly and easily.

A full investigation will be undertaken once your complaint has been received, which may include formal interviews with any other person affected/involved in order to reach a decision. A representative from The Students' Union can be invited to attend such meetings if you wish. You will be provided with a written acknowledgement of your complaint within two working days of receipt of a written complaint.

We will reply in full within five working days during the academic year, and ten working days during July, August and September.

During investigations of complaints

Accommodation Services will endeavour, where possible, to offer to any student alternative accommodation if the student making the complaint feels uneasy remaining in the accommodation whilst the complaint is being investigated.

If the complaint involves another student, then either party can opt to move to alternative UWE Bristol accommodation if available at that time.

Mediation may be proposed to try to resolve the complaints as amicably as possible.

If upon review we find we have made an error we will apologise, give a reason for what has happened, and take action to resolve the cause of your complaint. If as a result of our error you have been financially disadvantaged, compensation will be considered.

If, at any point, you wish to seek independent advice, you are at liberty to do so. The Students' Union is happy to offer impartial advice, which they are able to do as they are independent from the University. They are also happy to accompany you to any meetings that you may have with Accommodation Services.

You may also refer your complaint to external bodies including the Office of the Independent Adjudicator and the UUK Management Committee if appropriate.

If you are not satisfied with the response that you receive from your Accommodation Manager, or are unhappy about the way your complaint has been handled, please put your comments in writing to:

Head of Accommodation Services
Accommodation Services
2N2
Frenchay Campus
Coldharbour Lane
Frenchay
Bristol, BS16 1QY

A full review will then be undertaken and a response in writing will be sent to you within ten working days.

Alternatively you can email your complaint to accommodation@uwe.ac.uk.

If the response received from the Head of Accommodation Services is unacceptable then you may write to the Director of Facilities requesting that the matter be reviewed. Please refer to Stage 2 of the UWE Bristol Complaints Policy for more information about how your complaint will be handled from this point onwards.
Report an accommodation issue
You can report accommodation issues that you feel should be brought to the attention of an accommodation officer via our report and support service.
Report an issue