Professional Development Awards
Our Professional Development Awards enable you the opportunity to build your own degree using previous qualifications and experience, as well as new learning. With a focus on work-based learning, the flexible structure allows you to tailor your course to match your continuing professional development.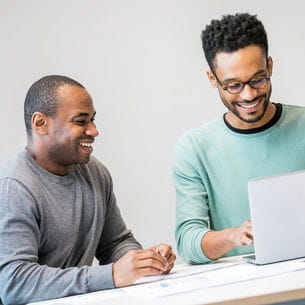 Find out about the awards
"The ability to negotiate your own learning outcomes that recognise previous learning was significantly important. The support from both administrative and academic individuals at UWE Bristol was excellent. This allowed me to concentrate on my studies along with juggling the commitment of working clinically full-time."
Jamie Cargill Masters degree in Professional Development Award
Contact us
For all Professional Development Awards enquiries, please contact us:
Anna, Clinical Nurse Specialist
Meet our Masters graduate Anna and understand how the UWE Bristol Professional Development course and work-based learning have enhanced her career.