What are Professional Development Awards (PDA)?
The flexible structure of Professional Development Awards allows you to tailor your course to match your interests and professional development (CPD) needs.
The Professional Development Awards are based on credit accumulation and transfer. You can build credit through a UWE Bristol Evidencing Work-Based Learning (EWBL) module, accredited learning and taught modules to gain a UWE Bristol qualification with the title of Professional Development Awards.
You can negotiate your own programme of study, according to your individual learning requirements and professional goals. Find out more about how to build your own qualification.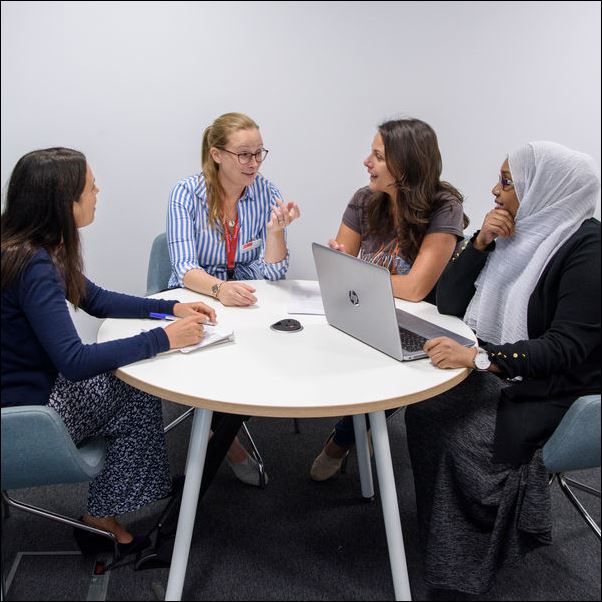 Benefits to you
There are many benefits to taking Professional Development Awards. You can:
study your own higher education qualification at undergraduate, postgraduate, certificate or diploma level
gain credit whilst working through our Evidencing Work-Based Learning module
choose how and when you learn and how you will be assessed, progressing at your own rate
have previous learning recognised as part of the qualification for the award of credit
utilise your knowledge and skills and the ability to become more productive in your current or future roles.
What is work-based learning (WBL)?
Work-based learning is where learning takes place in the workplace rather than traditional study environments. Opportunities to learn arise from tasks and challenges associated with work.
Anyone who is employed or in a recognised relationship with an external organisation/employer can undertake work-based learning. This can be either paid or unpaid work in various forms including traditional employment, part-time, self-employment, entrepreneurial activity or voluntary forms of engagement.
The key people involved in work-based learning are the learner, line manager, mentor and academic facilitator. The key driver of the WBL initiative is the learner, who has responsibility for negotiating time and activities in the workplace with their line manager. The mentor will act as a guide and coach and, where appropriate, give feedback. They may also act as an assessor of competencies and learning outcomes.
Assessments and evidence
Evidence of work-based learning such as reflection logs, reports, audits and SWOT analysis can be submitted for academic credit towards an Higher Education award.
Evidence of work-based learning is assessed by two markers. One may be an identified person in the workplace and the other an academic. This process contributes to the quality assurance of the programme you are studying.
Accreditation
Previous work-based learning 
If you can produce relevant and current evidence of learning, often referred to as portfolio evidence, it is possible to gain academic credit against existing specific or generic modules. This is known as Accreditation of Experiential Learning (AEL).
Previous qualifications
We recognise and integrate credit for certified or accredited study from other academic institutions if they can be mapped against the programme learning outcomes. This is known as Accredited Learning (AL).
If you can't find the answer you need here, please email the PDA team on PD@uwe.ac.uk.
Alison (Specialist Community Public Health Nurse)
Meet Alison, our Masters graduate in the College of Health, Science and Society. She explains how the UWE Bristol Professional Development course and work-based learning have enhanced her career.
"The ability to negotiate your own learning outcomes that recognise previous learning was significantly important. The support from both administrative and academic individuals at UWE Bristol was excellent. This allowed me to concentrate on my studies along with juggling the commitment of working clinically full time."
Sam Boobier Masters degree in Professional Development Award
You may also be interested in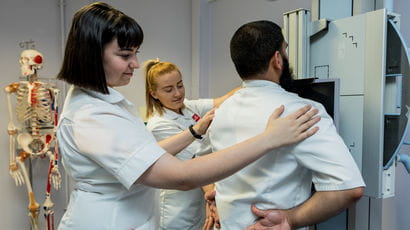 Explore our range of professional short courses in health. Find out about funded opportunities, industry-specific courses and bespoke training.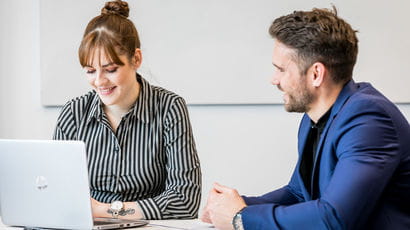 Information regarding fees, funding and applying for your Professional Development Award.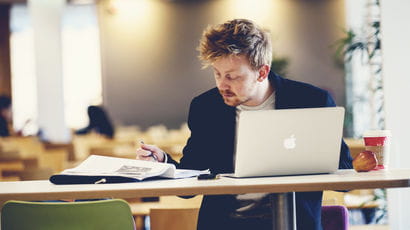 Study support and advice for UWE Bristol students including referencing, research, study spaces and more.