Bangladesh
At UWE Bristol we are proud of our international reputation. With a thriving international community of students from over 140 countries worldwide, we are the perfect UK university to study at.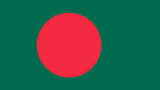 UWE Bristol is a popular choice for students from Bangladesh due to its very strong student community both at the University and in the City of Bristol. The UWE Bristol Bangladesh Society has a prominent position within the student community and is often at the forefront of key cultural events including Eid and International Mother Language day.
We are also home to one of the UK's eight bar schools, and as such we are particularly popular amongst students looking to study Law. Many Bangladeshi students study at a law school in Bangladesh and then transfer to UWE Bristol in year two or three.
The experienced UWE Bristol International team will be happy to give you advice on the suitability of your qualifications for your chosen course.
Qualifications listed under each heading may satisfy UWE Bristol entry requirements to that level of study. This is not a guarantee of an offer of a place, which is at the University's discretion.
Entry requirements
Entry requirements, English language requirements and what to do if you don't meet our entry requirements.
Country manager
For UWE Bristol enquiries, please contact our expert:

Auvee Rahman
Regional Manager - Mauritius
Based in Bangladesh
Country representatives
Contact details for our representatives in your country. They can provide you with further information and assist with the submission of your application to UWE Bristol. They can also offer advice on visas, accommodation, scholarships, travel and more.
Representatives and contact details
Funding and scholarships
Every year we offer a large number of scholarships to international students. Take a look at the full list of UWE Bristol International scholarships to find out more.
You may also want to consider other scholarships available from organisations independent of UWE Bristol.
Please note: Due to visa compliance concerns, applicants from Sylhet, Bangladesh, will be required to pay a full tuition fee prior to a CAS being issued, this will be included as a condition of the offer and will be clear on the offer letter.