Our aims
We are committed to ensuring that all students and staff have full access to all aspects of university life and are able to fulfil their potential.
We are working to ensure that we attract a more diverse student and staff body which is representative of society.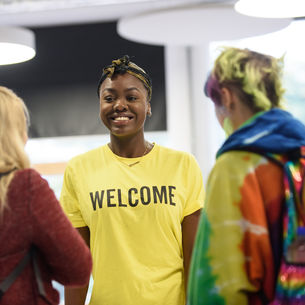 Widening access for students
Schools and colleges
We carry out a range of outreach activities for schools and colleges to support learning and encourage young people to reach their potential. These aim to break down barriers to higher education for prospective students from under-represented backgrounds and help them develop the skills and knowledge to succeed on their educational journey.
We play a key role in the Future Quest targeted outreach programme, a Bristol-area partnership of higher education providers, schools, colleges, employers and local authorities, all working collaboratively to encourage young people to progress into university. We also support Careerpilot, a comprehensive careers information and advice website designed to help young people to make confident and informed choices about their next steps.
Degree Apprenticeships
We work closely with further education institutions to target our apprenticeship provision at people who may not have traditionally considered Higher Education. Our degree apprenticeships offer a technical learning pathway from Level 2 to Level 7 in key industries with higher employment rates in the region.
UWE Bristol works closely with a range of employers to support their diversity agenda, improve their strategies and broaden representation in their workforces. We work with a number of Boards across the city and region to support messages around apprenticeships and increase participation to higher and degree level education.
Scholarships and bursaries
UWE Bristol provides financial support to students in order to remove financial barriers to both access to, and participation within, higher education.
We provide bursaries for students with low family income, and for students who are care leavers, estranged from their families, or carers through the UWE Cares programme. UWE Cares students also receive a package of pastoral support.
The University provides a hardship fund to support students who find themselves in financial difficulties and also provide a short-term loan scheme to enable students to meet additional costs.
We offer students from low income backgrounds activity bursaries to engage in placements, international experiences or other co-curricular activities. We offer a number of scholarships and bursaries to support students from particular under-represented backgrounds to study at UWE Bristol. These include:
Wallscourt Scholarship for young people who attended local secondary schools
Rod Coleman Scholarship for mature students
Paul Stephenson Bursary for students from Black, Asian and minority ethnic backgrounds to study in our Faculty of Arts, Creative Industries and Education
Sanctuary Scholarship for asylum seeker or refugee students
Certificate in Counselling Skills Scholarship for home (UK) students
Richard Hart Bursary for Black, Asian and minority ethnic home (UK) students from the Bristol area studying MSc Health Psychology, MSc Occupational Psychology or MSc Sport and Exercise Psychology
Department of Applied Sciences Widening Participation Postgraduate Progression Scholarship.
UWE Bristol students are able to get information and advice on funding and financial support from our Student Money Service. This service also helps students with financial management and to grow their financial literacy.
Widening participation gallery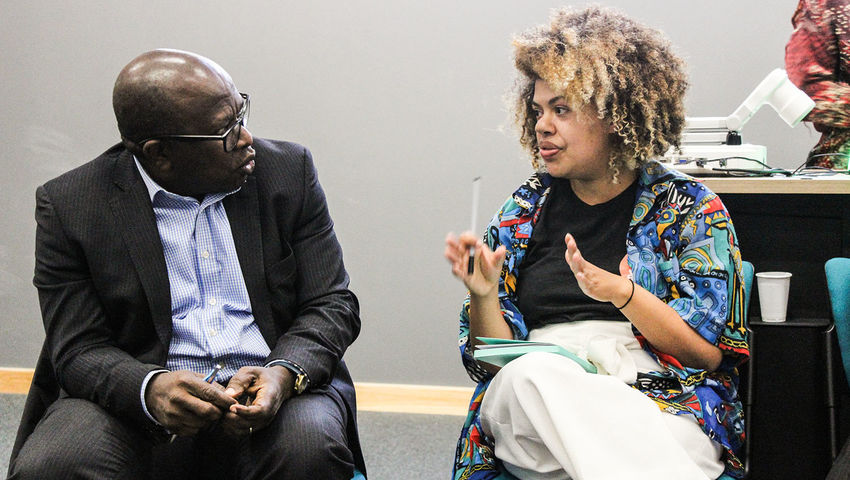 Working on the Student Experience Grant project for Black History Month.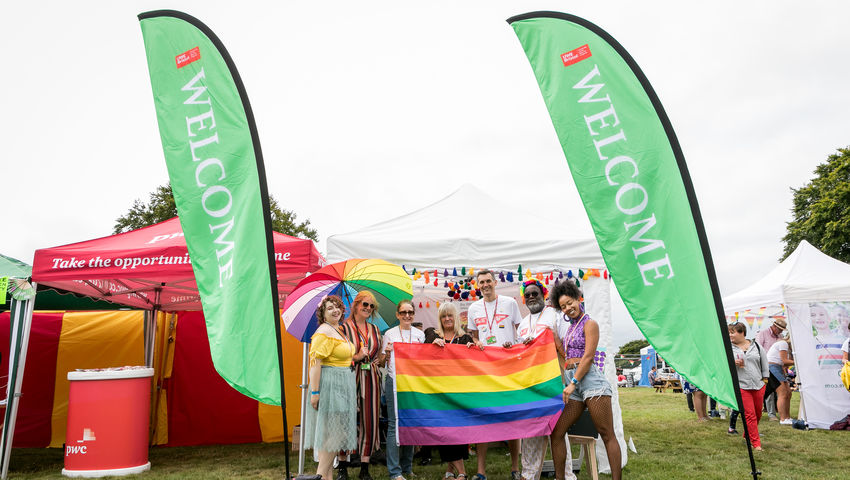 The UWE Bristol stand at Bristol Pride 2019.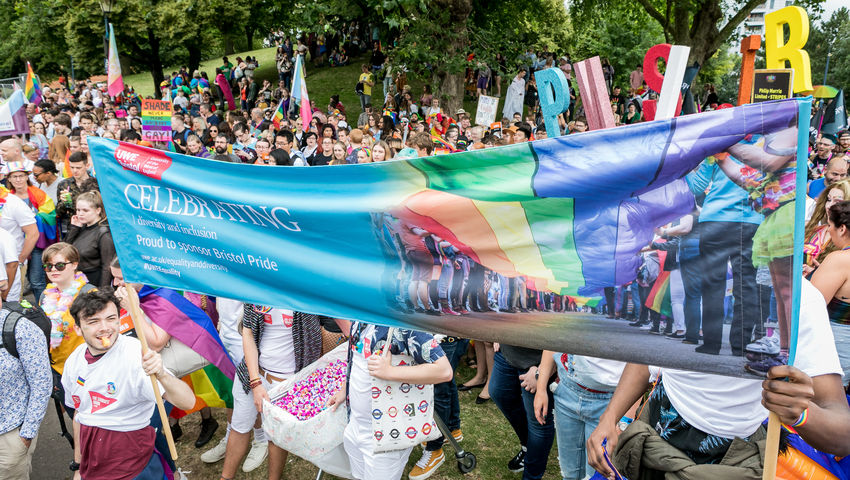 UWE Bristol staff carrying a banner at Bristol Pride 2019.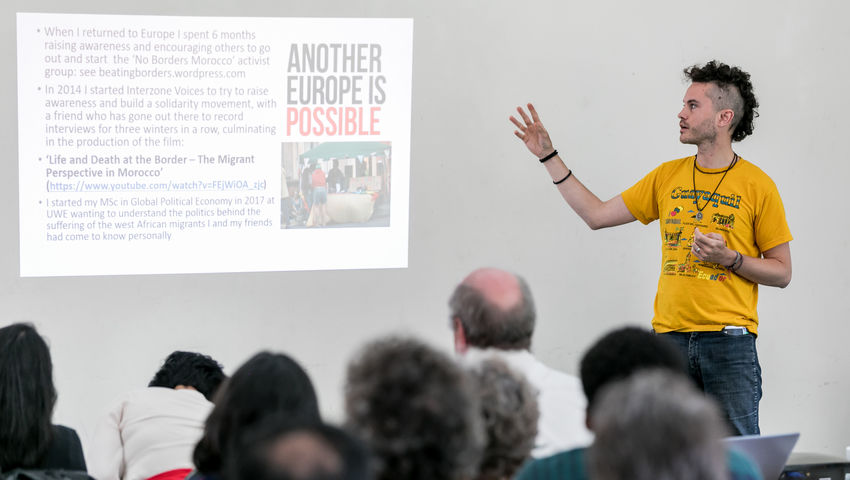 A UWE Bristol student speaking at an event for Refugee Week 2019.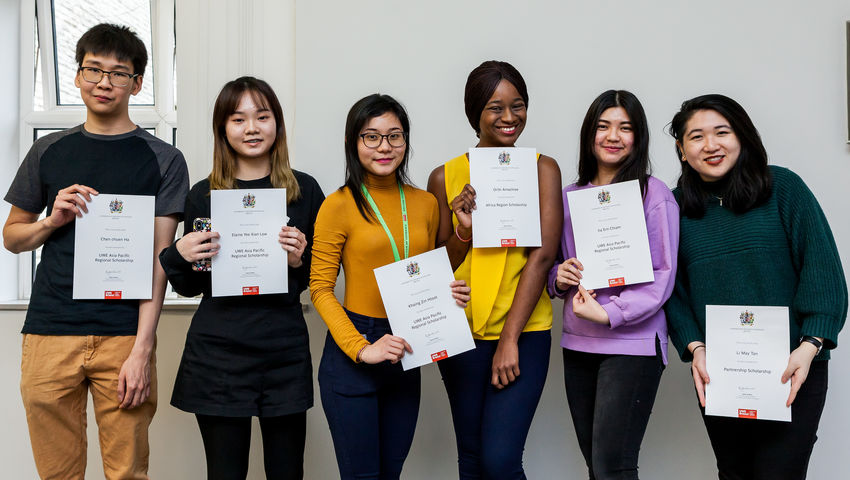 International scholarship recipients photographed at an international scholarship event.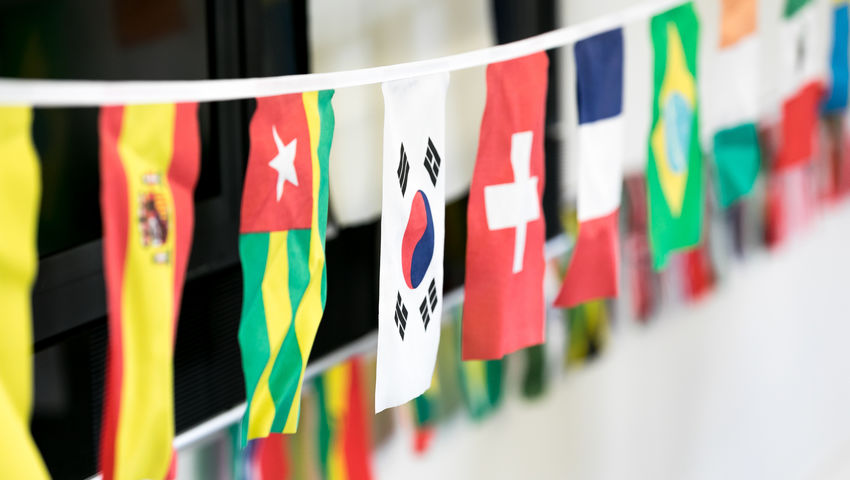 Country flags lined up at an international scholarship event.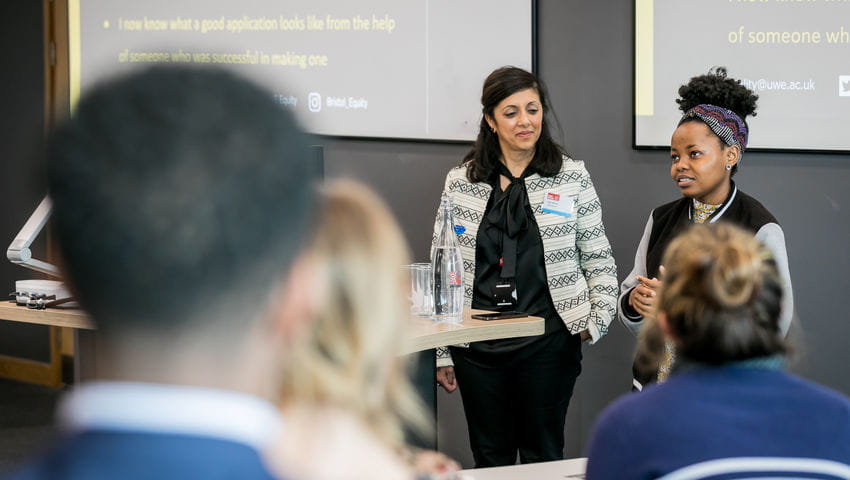 Student talking at an Equity event.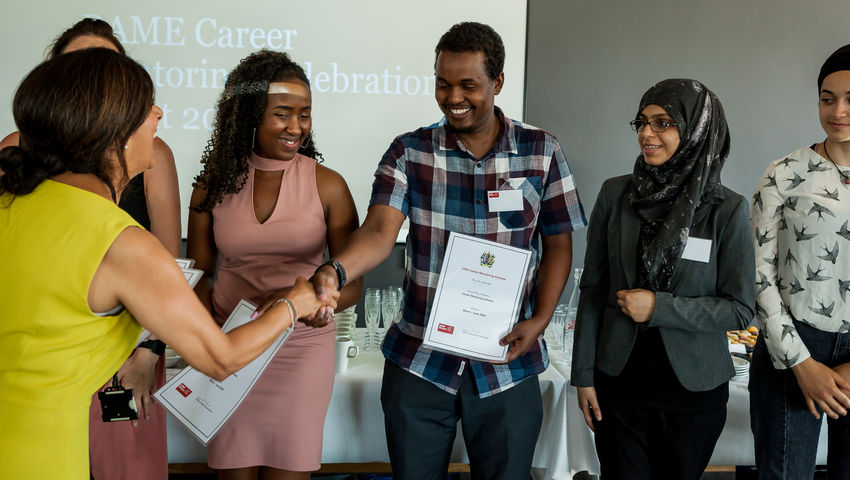 Students who participated in the Equity scheme being presented with awards.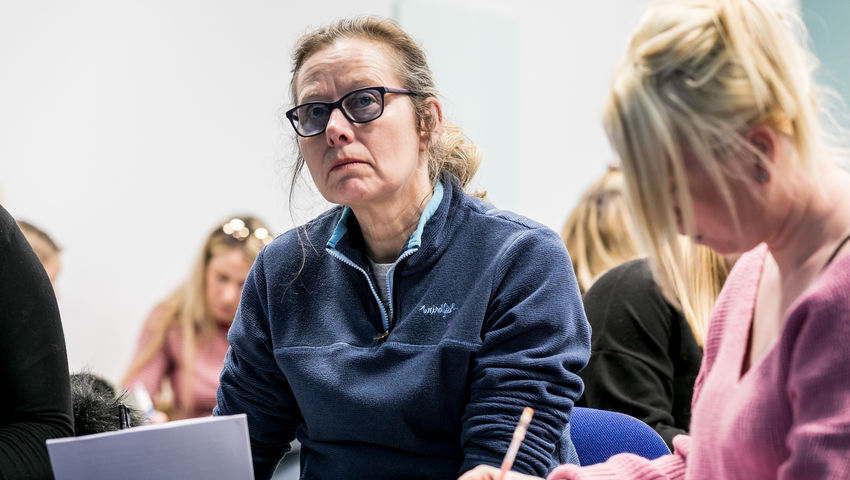 Mature student studying Social Work.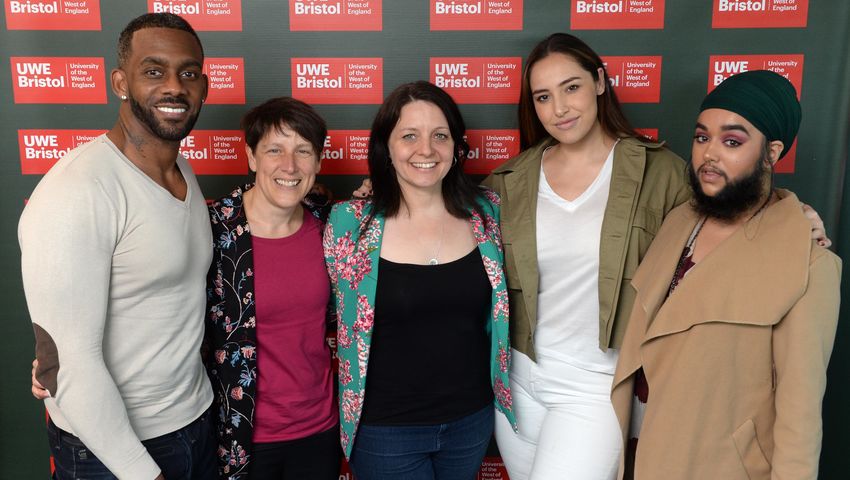 Speakers at a Mental Wealth Lab who discussed staying body positive in the era of social media.










Faculty widening participation
See some examples of how we are widening participation by faculty.
"The bursary has been a real breath of fresh air for me; it's money that doesn't have the promise of repayment attached to it and it lets my pocket feel that much lighter. It takes the edge off the rent, the weekly shop, and all those small payments that fester and cause stress when you least need it."
Staff in the Faculty of Arts Creative Industries and Education (ACE) have excellent contacts with schools and colleges and regularly engage with outreach work giving students a taster of some of the exciting courses we offer.
We have a particular focus on increasing applications from our under-represented groups. With this in mind, in 2020 we created two new bursaries.
The Paul Stephenson Bursary is for applicants from Black, Asian and minority ethnic backgrounds and the ACE Dean's Bursary is for those who live in neighbourhoods that traditionally do not participate in higher education.
We award up to five bursaries a year in both schemes. Recipients get £1,000 a year for the first two years of study.
Further details of these ACE specific bursaries are available from Myra.evans@uwe.ac.uk.
"The Equity mentoring scheme has empowered me as a freelance creative to build a network through collaboration. I have connected with and developed work with many creatives in Bristol."
Read more about Cidella
Cidella Brown Fashion Communication student and Celebrating UWE Bristol Talent Mentee of the Year 2018/2019
Cidella was mentored as part of Equity, an award-winning programme aimed at providing personal and professional development opportunities for black, Asian and minority ethnic students.
She was recently showcased in the 30 under 30 2020 list by Rife magazine.
"You stopped me from dropping out. You were amazing... You've told me everything will be OK and where to get help and how to apply. I was really worried about money and family stuff and you have put my hopes up and shown me I can do this."
Student Accessing UWE Cares support
Widening access for staff
Please take a look at our staff recruitment section for more information on how we widen participation for staff.
You may also be interested in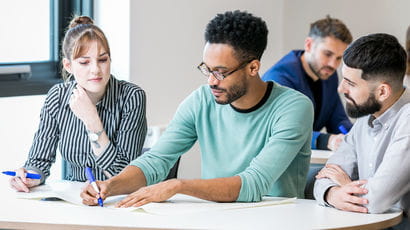 Equality, diversity and inclusivity underpin the University's core values. We support a positive experience and learning for all.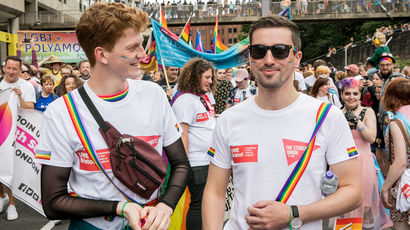 We strive to make our diverse UWE Bristol community a welcoming, caring and enthusiastic one.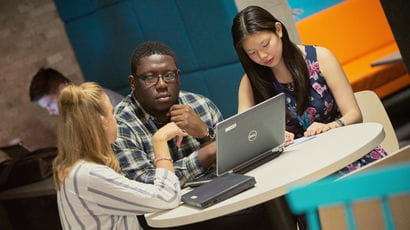 We want to ensure that our learning programmes are accessible and take into account the different needs of our students and staff in the development, delivery and assessment of the curriculum.