Additional documentation supporting employability activities
An overview of the different types of additional documentation UWE Bristol can provide.
Overview
When carrying out an employability activity within the UK or overseas (for example, a sandwich placement), you may be asked to complete or provide additional documentation by the activity provider, as well as other organisations such as embassies for visas/permits.
Additional documentation is above and beyond standard issued documentation such as a Contract of Employment and/or completing the Health, Safety and Conduct agreement as part of UWE Bristol's Employability Activity Confirmation (EAC) process.
For additional documentation where we will accept an agreement that is not provided by UWE Bristol, please ensure it is provided in English.
Eligibility criteria
Documentation/agreements can only be provided for an employability activity where:
you will remain a current, registered UWE Bristol student for the full duration of the activity – current students are those who are currently enrolled on a course of study as per the official dates listed on the student record and will remain formally registered on their UWE Bristol course
activity start and end dates have been agreed and accepted by both the student and activity provider
we have reviewed and approved the activity in principle by you completing the EAC process.
Timescale
All requests for additional documentation must be submitted at least six weeks before the start of the activity and after approval in principle has been granted by UWE Bristol.
Failure to do so may jeopardise the chances of receiving a signed agreement from UWE Bristol in advance of your activity starting. This may result in you being unable to commence your activity on the agreed date.
Please note: whether or not UWE Bristol will accept to be a signatory on any additional documentation/agreements is entirely at the discretion of the University. COVID-19 guidance or any other relevant guidance, may result in UWE Bristol's refusal to sign an agreement. Support may also be withdrawn upon government or institutional guidelines changing in advance of the activity.
How to request additional documentation or agreements to be issued/reviewed/signed
How do I request additional documentation or agreements to be issued/reviewed/signed?
You can request additional documentation or agreements to be issued/reviewed/signed when you complete the Employability Activity Confirmation (EAC) process.
This process is used to inform the University about employability and enterprise activities that you are undertaking during the current/upcoming academic year and/or over the vacation period.
Within the EAC process you will be asked to complete an 'Employability Activity Details and Agreement form'.
Once in the form you will see a question about additional paperwork within the 'Activity Details' section. It is here that you will be able to select and request the type of documentation/agreement you require.
If you have an agreement that you wish for us to review and/or sign, you will be able to upload the document at this stage.
I have already completed the EAC process, or I am not required to complete it. What should I do?
Please email the Placements team at placements@uwe.ac.uk explaining this and advise what documentation you require.
For other activities, please speak directly with the team managing your activity or look at the document sections below.
What happens next?
Once you have completed the EAC process or been touch with us, we will review your request and respond within five to ten working days.
Depending on what the documentation/agreement requires, further steps and a longer period might be needed, but we shall aim to advise you of this. We may need to contact other UWE Bristol teams such as our contracts team and/or academic staff first.
If you have any further queries, then please get in touch with the Placements team at placements@uwe.ac.uk.
International work/internships agreements
What is an international work/internship agreement?
Students who wish to undertake an employability activity in certain European countries (for example, a sandwich placement in France/Spain), are required by French/Spanish law to have an agreement in place before starting their activity. The employability activity may be a summer internship during the vacation period or a year-long placement.
In France the agreement is known as a Convention de stage, and in Spain a Convenico de Colaboracion.
The documents are tripartite (three party) agreements provided by UWE Bristol and signed by the student, the home university (UWE Bristol), and the host organisation (activity provider) and state:
the dates of the activity (these need to be fully confirmed and not speculative/open dates)
the general tasks the student will carry out
the student's job title
that the activity is supported by the University.
We will use the details you provide when completing the EAC process, so it is important you enter all the activity details correctly.
Please note: Agreements cannot be issued to students who have completed their programme of study or are on suspended studies. For example, if you have finished your final year of studies in May and plan to spend the summer working abroad.
What is the process once I have requested an agreement?
For international work agreements, the following steps will be followed electronically as all three parties need to complete the agreement in the following order:
UWE Bristol populates the agreement and sends to the activity provider
Activity provider completes and signs the agreement
Student completes and signs the agreement
UWE Bristol completes the agreement and shares the final version with all parties
Please allow plenty of time for the process to be followed and completed.
My activity provider has asked to see the agreement ahead of finalising start dates etc. Can I see a draft of the template used?
Yes you can, but please note this is not the agreement to be signed by the activity provider. It needs to be populated first by the relevant UWE Bristol team.
My activity provider has asked for some clauses in the template agreement to be amended. Is this possible?
We are not able to amend any clauses within our template agreements for individual circumstances.
However, if you have been advised by a third party (for example, your prospective employer) that a particular clause is out of date, then please request they provide details on what changes need to be made. Send us those details and we shall review the suggested amendment with UWE Bristol contracts team. This can take some time depending on the complexity and their capacity.
How do I request a Convention de Stage or Convenico de Colaboracion?
Non-disclosure agreements (NDA)
What is a non-disclosure agreement (NDA)?
As defined by Gov.uk website, 'An NDA is a legal contract. It sets out how you share information or ideas in confidence. Sometimes people call NDAs confidentiality agreements.'
The requirement to sign an NDA will come from your employer and they will provide the agreement for you to sign. This practice is only relevant to certain industries and is therefore not something that most students carrying out any employability activities should expect to complete. We are unable to provide a template NDA.
We do not need to have sight of the agreement or sign it, unless UWE Bristol is named as a party to the NDA.
UWE Bristol do not need to sign my NDA, but I am not sure if I should sign it. Can you help me decide?
We are unable to provide legal advice around the suitability of an NDA and will only review if UWE Bristol is being named as a signatory, and in those circumstances we would only be able to review the document in UWE Bristol's favour.
More information is available on Gov.uk.
How do I request for my NDA to be reviewed and signed?
What is a standard status letter?
Students may be asked to provide evidence of their status as a student at UWE Bristol. A standard status letter will contain information such as:
student name
student number
date of birth
school
course title
year of course
home/term time address
start and expected end date of course.
How do I request a standard status letter?
A copy of your standard student status letter is available for download from MYUWE and can be found under the 'My Details' tab. Alternatively you can also request via our Information Points.
Visit the student status letter guidance for further information on how to request status letters, eligibility criteria and what to do if you encounter any issues.
What do I do if a standard status letter is not sufficient?
If a standard status letter is insufficient, for example if you specifically require a letter that confirms the details of your placement and provider, then please contact the Placements Team at placements@uwe.ac.uk and request a bespoke status letter.
Information points may also be able to provide a tailored, signed status letter. You can contact them via various means, including the personal details self-help form.
What other paperwork can I request from UWE Bristol to support my employability activity?
We will review the request on a case-by-case basis, but it may include:
letter for Oyster card
placement details in relation to student finance
right to work.
When completing an employability activity you will not always need to provide such paperwork as standard. Please only request if you have been asked to by your activity provider or other relevant organisation. For further help please discuss with your activity provider, tutor or alternatively contact the placements team at placements@uwe.ac.uk.
What other paperwork do UWE Bristol NOT provide or review?
We do not provide/review:
contracts of employment
activity specific risk assessment.
How do I request one of the other paperwork listed above?
You may also be interested in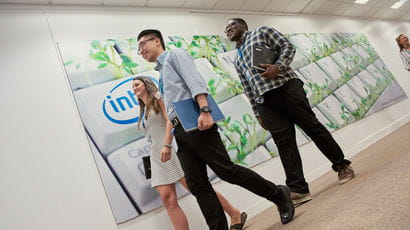 Use UWE Bristol's in depth resources to find graduate jobs, internships, work experience and volunteering opportunities.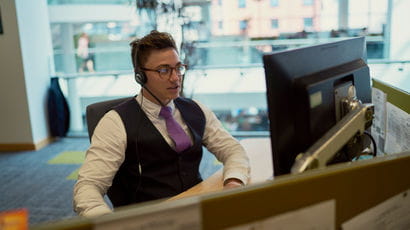 Resources with specific information on legislation, support, rights at work and equality issues.