You determine what is important to you. Your vision for yourself is your choice. Having a vision not only gives you purpose and direction while at university, but it also gives you a sense of optimism and the expectation that you will make something good happen. It gives you the confidence to focus on tomorrow's solution, instead of today's setback. And when you understand what your vision is, your decisions aren't dictated by circumstances, or others – they are yours.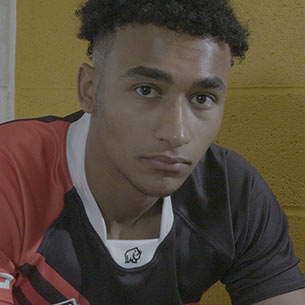 2. Ask yourself
What makes you happy? No need to consult anybody else, just what makes you truly happy? Write down five things.
Thinking about your student-self, what is important to you? Write down five things.
Compare the two lists. How similar are the things that makes you happy and the things that are important? How will you ensure these lists are compatible and mutually supportive?
3. Let's Talk About… Visualising your future
Miles and Mo talk about how they didn't necessarily know what they wanted to do when they graduated, but by taking advantage of the opportunities that university gave them, they were able to visualise and move forward towards a destination.
Featuring:
Mubarak Mohamud (known as Mo), Lecturer, Bristol Business School
Miles Thompson, Lecturer, Department Of Psychology
Listen on: Spotify | SoundCloud
Can't listen? The transcript is available.
4. Explore more
Log in to MYUWE.
From MYUWE, follow the link to

Office 365

and explore the full suite of programmes available.
From MYUWE, follow the link to Blackboard. This is where you'll find your programme session and other activities planned. Click on the programme name at the top of the page to get to the right place.
Have a look at the Students web page.
Download the UWE Bristol mobile app for Apple or Android. Use it to access your timetable, emails, events, maps and more.
Engage with the Academic Skills Workbook
Keep track of your Starting Block using the Personal Planner.