Christmas vacation access
Access arrangements for Frenchay Library during the Christmas closure.
Frenchay Library remains open during the Christmas vacation, with the current reduced opening hours.
You must have your UWE Bristol ID card with you. Entry to the library will be refused without it.
During the Christmas closure period, many access routes on campus are not in use. Access to Frenchay Library is available from the following routes:
use the stairs by the Student Union shop to the patio above, then through Starbucks/Onezone to the main entrance (shown as green route in the map below)
enter the Hub area by the cashpoints and take the E-block lift opposite up one floor. You will see the main Library entrance to your right when you enter Level 2 of E Block (accessible route - shown as red route in the map below)
use the doors near Onezone and the Octagon to access the main entrance (accessible route from student accommodation).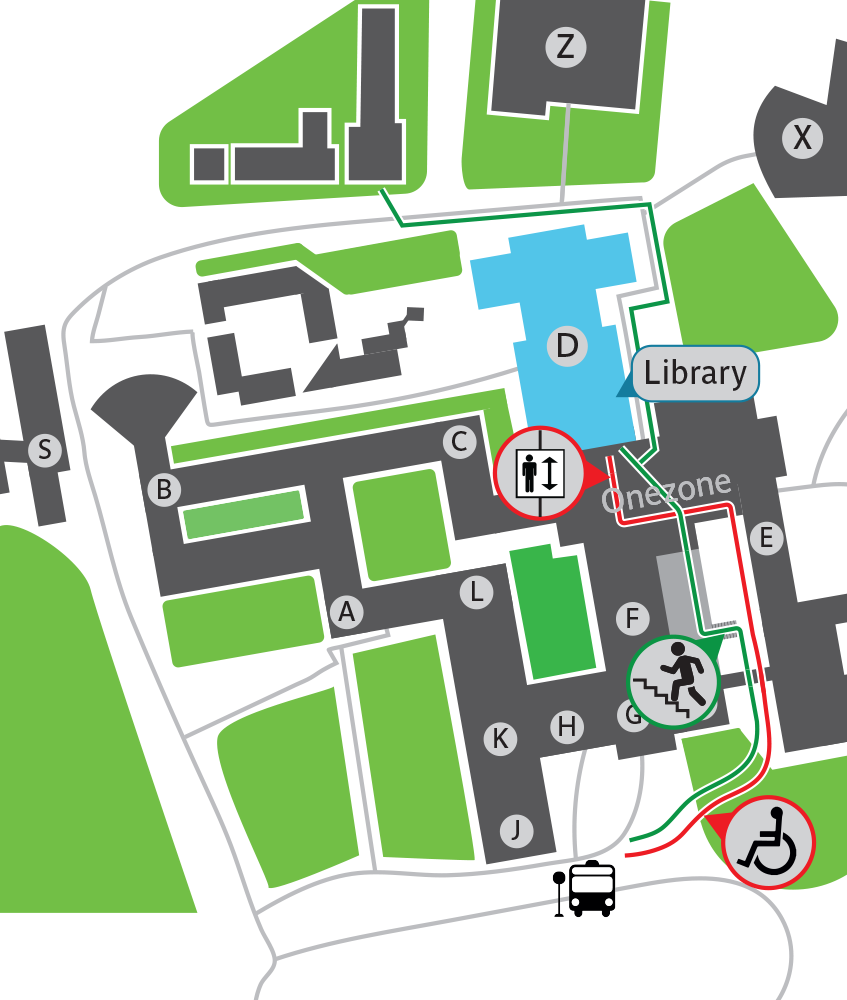 This period runs from 17:00 on Thursday 23 December 2021 to 08:30 on Tuesday 4 January 2022.
Support
You can get 24/7 help with our Ask a Librarian live chat service.
Security staff are available throughout the vacation and are based in the Library. There are no UWE Bristol Library staff available during the Christmas period.
You may also be interested in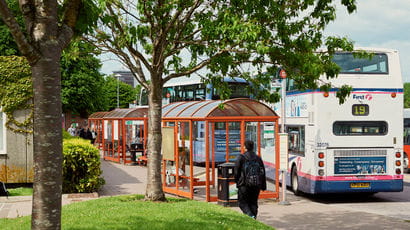 It's easy to get from one campus to another and in and around the city centre, as well as going further afield, with Bristol's excellent transport links.