Studiosity
Get same-day feedback on your writing and 24/7 access to study specialists.
What is Studiosity
UWE Bristol have partnered with Studiosity, which provides a Writing Feedback service that enables you to get same-day feedback on a piece of writing, helping you to improve your writing skills. Connect Live is part of Studiosity and allows you to chat with a study specialist 24/7.
Our partnership gives free access to all UWE Bristol students and staff. You can use the service up to eight times each academic year.
Remember, the best students know that they can ask for feedback and help.
When should I use Studiosity?
After producing the first rough draft of your assignment.
If you are unsure of your use of grammar.
If you need some feedback at times when other support is not available.
If you are tempted to use a service you have found on the internet and which may cause to you commit an assessment offence.
How does it help me?
Through Writing Feedback and Connect Live, Studiosity offers 'help, not answers'. That's why UWE Bristol offers it to you. You will reach the answer on your own, with some coaching. By thinking about how to improve your work, you will feel more confident and prepared for next time.
Studiosity is not a proofreading service nor does it offer guidance on subject content. Studiosity will not give an indication of the mark or grade your work will get.
Studiosity complements the rest of the study skills support we offer.
What is Writing Feedback
With the Writing Feedback service offered through Studiosity, you can upload a draft essay, written assignment or a CV of up to 8,000 words and get it back the same day with tips and notes on how to make it better. This is available 24/7, 365 days a year.
What kind of feedback will I receive?
Spelling
Grammar
Structure
Language
Use of sources
The feedback is not subject-specific and will not give you direction on a particular subject.
Discover more ways to get feedback on your writing
There are a variety of tools that can help you improve your writing before you submit your work.
Find out more
What is Connect Live
With Connect Live you can ask a question and connect to a real person anytime, 24/7, 365 days a year.

Studiosity specialists will help you to work through your question helping you to solve the problem for yourself. Specialists have experience in supporting study skills, English writing, basic maths, and more.

You can chat for up to 20 minutes, and use tools such as drawing on a whiteboard and sharing files.
How to access Studiosity
You need to access Studiosity through Blackboard on your desktop or laptop.

Navigate to the Studiosity Blackboard area

If you are asked, enter your UWE Bristol username and password. Then select 'Enrol' and follow the guidance that appears on screen.

Please note that this is a live link straight into Blackboard. Single Sign On (SSO) means that students and staff can enter seamlessly but you may have to enter your username and password if the session is timed out on a non-UWE computer.
Further help
If you have further questions or if you have trouble getting into account visit the Studiosity support page or email the UWE Bristol Studiosity team at studiosity.help@uwe.ac.uk.
You may also be interested in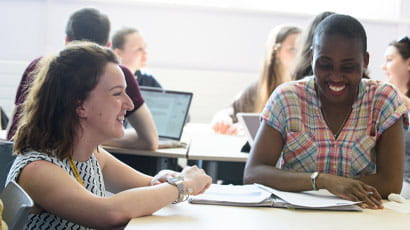 The Learning Hub is a range of inclusive services, resources and support to enhance your study skills and meet your learning needs.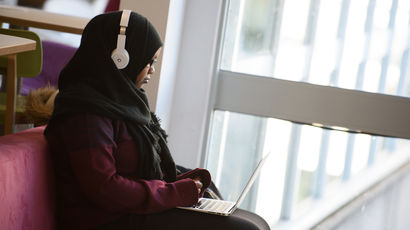 Support to help you study, including referencing, academic writing, research skills, time management, reading, plagiarism advice, and IT.