Library service interruptions
Information on library maintenance that may cause disruption for users.
Frenchay library redecorating and maintenance
Staircases
From 1 August 2022 there will be redecoration taking place in our stairwells for approximately four weeks. Staircases may be cordoned off individually with clear signage to access an alternative route.
Toilets
From 26 August 2022 we will be refurbishing the toilet blocks at Frenchay Library which may cause some disruption. It is anticipated that the works will be completed by Friday 9 September 2022.
Glenside library redevelopment
As part of the exciting Glenside Library summer refurbishments, we have a temporary entrance to the Library, Information Point and the IT Advice Point. To access these areas, please use the doors in the East Wing as indicated in the image below. The East Wing is temporarily unavailable for group study.
Other areas affected at Glenside:
The upstairs study area at Glenside Library will be closed from the evening of Tuesday 19 July 2022 until the end of the refurbishment in mid-September.
The open access learning zone at Glenside 1H41/42 will be closed for 4 weeks from Monday 1 August 2022 for four weeks as part of the refurbishments.
Glenside library temporary entrance
Details of our temporary library entrance during the 2022 summer refurbishments.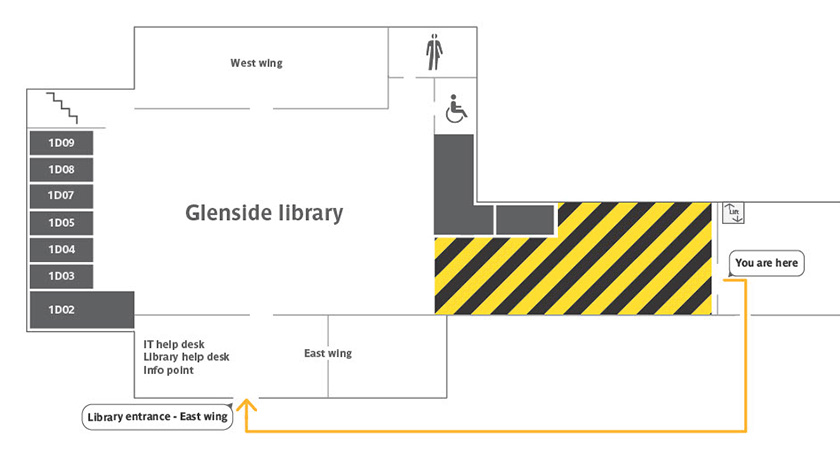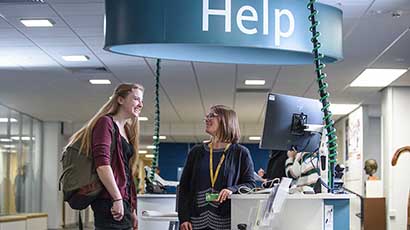 Contact us for help with finding information, accessing online resources, referencing, your library account, and any other library issue.
Details of the periods that IT Services schedules possible interruptions to services.