Library service interruptions
Information on library maintenance that may cause disruption for users.
Level 3 carpeting
Some areas of level 3 Frenchay Library are being carpeted between Wednesday 5 April 2023 and Thursday 13 April 2023. Please be aware that some of this floor will be out of use during this time, including computers located near the work being carried out.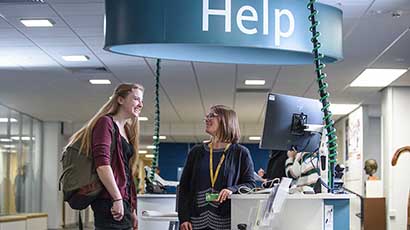 Contact us for help with finding information, accessing online resources, referencing, your library account, and any other library issue.
Details of the periods that IT Services schedules possible interruptions to services.