Database service interruptions
Find out about known problems and scheduled maintenance likely to affect access to databases for more than an hour.
UWE Bristol Library Twitter
Information about database interruptions can also be found on the UWE Bristol Library Twitter page.
Screenonline
Access to video and audio content on Screenonline is currently unavailable. You may encounter 'unregistered user' or 'media not available' error messages. We are working with the supplier to resolve the problem.
LinkedIn Learning
There is currently an on-going issue with LinkedIn Learning links accessed from Reading Lists and Blackboard. You may be asked to sign in with your email address to access these links - please note that this is not required and a workaround is in place.
To access LinkedIn Learning resources using the workaround:
Please log in via the Library's LinkedIn Learning webpage.
Then click on the link (to a specific resource) from your Reading List or Blackboard.
This should be completed in a new browser session.
Resources failing to authenticate on Staff devices when off-campus
We are aware that Staff are experiencing issues when trying to access online resources from home using their Staff devices.
This is due to an issue with the EZproxy online authentication system. There is a workaround available:
The first time you open the link to the resource you will find you have not been properly authenticated.
Close this browser tab, whilst keeping your browser session open.
Click the resource link again and this time you should be authenticated and able to access the resource.
Library service interruptions
For general service interruptions and planned maintenance in our libraries, please see our Library service interruptions page.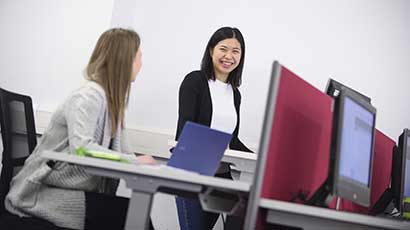 Most library databases and resources will require a username and password to log in. Find answers to common questions about logging in to databases.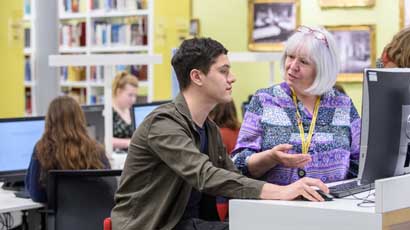 How to use the library. Information for students, disabled users, researchers, staff, and external visitors.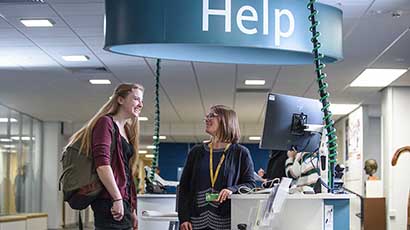 Contact us for help with finding information, accessing online resources, referencing, your library account, and any other library issue.