Architecture students take part in design competition to address homelessness in the city
See all news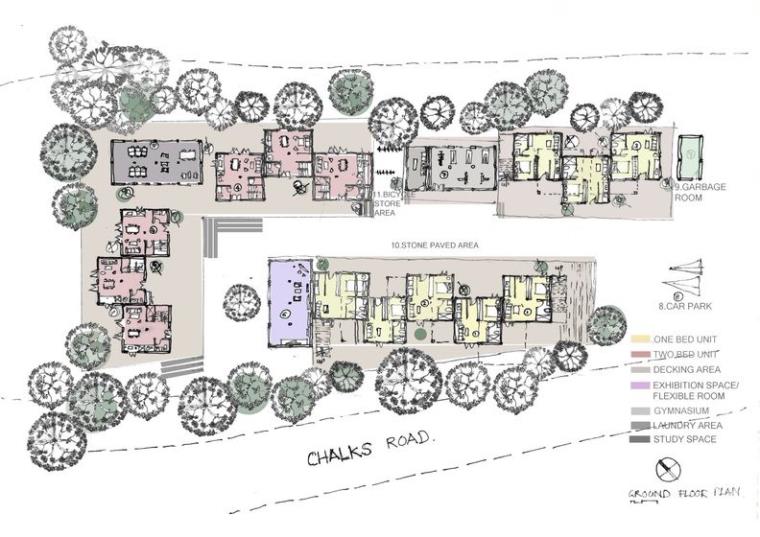 Architecture students from UWE Bristol have taken part in a week-long competition to design a prefabricated housing scheme to address particular conditions of homelessness in the city.
The competition, sponsored by housing manufacturer Totally Modular, provided students with the opportunity to work on real-life design case studies, whilst also highlighting the discussion around homelessness and its possible solutions.
The challenge attracted entries from all five of the undergraduate architectural courses - from first year to final year students. Students formed teams and submitted their proposals for housing on sites in the city that have been identified as suitable for affordable housing.
Their designs were judged on elements such as how they responded to the brief, design and innovation. First place went to Team Y; Seanne Christhian, Mahek Khushalani, Isuri Ratnayake and Zoe Restrick. The judging panel also gave two other groups a 'highly commended' award.
The winning team received a £500 prize, a tour of the Totally Modular manufacturing facility, and their winning designs will be considered for implementation on a Bristol site.
Student Milly Harvey, whose team was highly commended, said: "It felt great to be recognised as architects, not just students. I think we have all come away from this project feeling inspired and encouraged."
James Burch, Associate Head of Department of Architecture and the Built Environment at UWE Bristol, said: "The students enjoyed tackling a real-life brief and acting as design teams, working under pressure to deliver their proposals.
"In less than a week the teams created a range of sensitive, well-researched and well-argued proposals that they, and we, are proud of. With this work we are pleased to be raising the level of debate of contemporary housing design in the city."
Mark Southgate, Chief Executive of MoBIE and head judge of the competition, said: "We were genuinely wowed by the standard of work the teams produced and had to remind ourselves the teams were not yet professionals and that they only had 4.5 days to create these designs from scratch - the results were amazing!
"We were highly impressed by the way the teams addressed all parts of a challenging brief. The future of housing design is in great hands - we can't wait to see what you all do next."