Student conduct and reporting incidents
We expect you to behave appropriately
The University is committed to helping students get the best out of their time with us, and we expect our students and staff to behave appropriately and with respect at all times.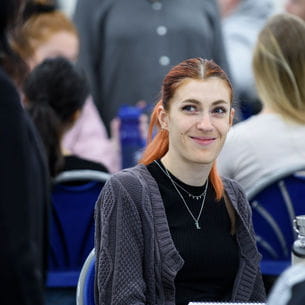 Principles of the Student Conduct Policy
The Student Conduct Policy forms part of the Behaviour and health framework for students (PDF) and relates to non-academic disciplinary matters. During your time as a UWE Bristol student, while on University premises or off campus, we expect you to behave according to a standard of conduct, which is to say:
safely, and with regard to the safety of others
with civility, consideration and respect for others
in accordance with University policies, rules and regulations, and all applicable laws.
When is the policy applicable?
This policy sets out how the University deals with circumstances where students are alleged to have breached the standard of conduct.
The policy and procedures apply to all students of the University, whether the misconduct takes place on or off campus. Examples of misconduct are found in the policy.
This policy does not apply to allegations of academic misconduct, for example plagiarism or cheating in examinations etc. For further information, please refer to the academic regulations and procedures.
Reporting an incident
We are committed to providing you with an inclusive and supportive environment, and do not tolerate acts of violence or any language or behaviour that leaves others feeling embarrassed, harassed, bullied, abused or discriminated against.
If you do see or experience unacceptable behaviour please report it to one of the following members of staff:
the Student Casework Team in Student and Academic Services by contacting studentcasework@uwe.ac.uk
report via our Report and Support tool
a member of college or service staff working within, or responsible for, the location in which an incident has taken place
a Personal Tutor or Programme Manager
Making a formal report
In cases where the perpetrator of abuse is another UWE Bristol student, action may be taken under the University's student conduct policy, which forms part of the Behaviour and health framework for students (PDF).
We understand that making a formal report can be daunting. In such circumstances, a member of the Student Casework Team will be happy to meet with you, without taking names or any details that may identify the individual(s) concerned, to discuss what has been happening and the implications and possible outcomes of making a formal report.
Reported incidents will not be recorded on your student record. Please contact the Student Casework Team to arrange an informal meeting or to make a formal report by emailing studentcasework@uwe.ac.uk.
Please contact the University's Wellbeing Service if you need emotional support on +44 (0)117 32 86268.