Barbershop
No previous experience or audition is necessary to join Barbershop.
About Barbershop
Love singing close harmonies? Enjoy singing a cappella? Then this is the group for you. We have parts for both men and women. Unlike a traditional choir, the leadership of different songs is spread around the group and we select repertoire together! We sing everything from Barbershop standards such as 'Blue Skies' and 'Goodnight Sweetheart' to popular tracks from The Beatles and Van Morrison.
Everyone is welcome – there's no audition and no previous experience is necessary but a good ear will be needed to sing a cappella (unaccompanied). Music is provided including audio teach tracks to help you pick up your parts.
The Barbershop perform at concerts and events throughout the year, plus we regularly busk on campus.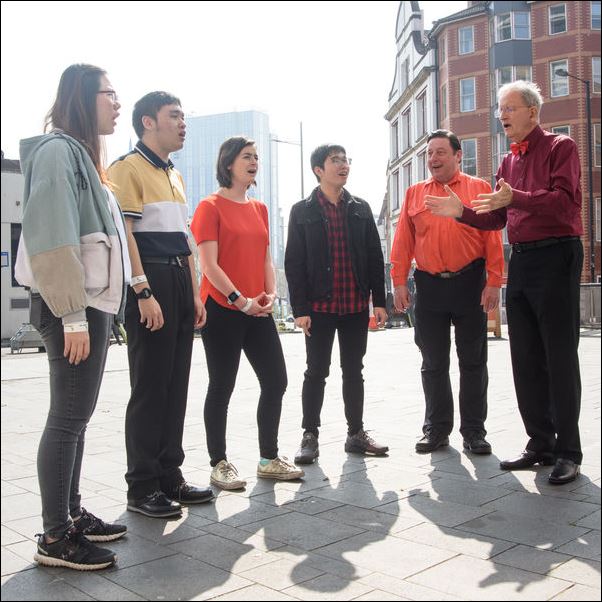 Rehearsals
Location
Rehearsal Room 3, Centre for Music, Frenchay Campus.
How to join
To join any of our Centre for Music groups, you firstly need to become a member. Membership is free for students. Once you are a member you can sign up for any of our groups and activities.
Become a member
Already a member?
If you are already a member of the Centre for Music and would like to join Barbershop, just come along to a session.
If you have any questions email cfm@uwe.ac.uk.