Apply from outside the UK
Information for students who are looking for guidance and support applying for a student visa – and who are currently outside the UK.
Who needs to apply for a visa?
Apply for a student visa if you need permission to enter the UK and wish to study a course more than six months long. Use the UK government's interactive tool to find out if you need permission.
If you are currently overseas, you will need to obtain a student visa before travelling to the UK. Please read the relevant policy guidance produced by UK Visas and Immigration (UKVI) before submitting your application.
Your visa application
Where to apply
You should apply from your country of nationality or the country where you normally live if this is different. It is not usually possible to apply from a country you are visiting temporarily.
When to apply
Applications should be made:
How to apply
You must apply for a UK visa online.
The application process should take between 45 and 60 minutes to complete. You are able to save the form and return to it at any time.
Please note: You cannot apply online if you are living in North Korea. Please contact us directly for advice.
How much does it cost?
£363 if paying on or before 3 October 2023; £490 if paying on or after 4 October 2023, usually paid as the equivalent in your local currency.
Priority services may be available. Check with the Visa Application Centre in the country in which you plan to apply.
Applications for visas that are more than six months long will also include an Immigration Health Surcharge. The cost of this is based on the length of the visa that you are applying for.
This charge is in addition to the visa application fee and separate from the maintenance requirements of the visa application.
You will be asked to pay as part of the online visa application. It is not possible to complete the visa application without also paying the Immigration Health Surcharge.
EEA/Swiss nationals with EHIC cards or S1 certificates may be eligible for a refund of the IHS. See gov.co.uk for further information.
Required documents
View the full list of documents that you will need to provide as part of your visa application process.
Interview process
Anyone applying for a student visa from outside the UK is likely to be interviewed. This is to establish that you are a genuine student and that your English Language ability is at the correct level.
A UK Visas and Immigration member of staff will ask you questions and a report of the interview will be sent to the Entry Clearance Officer who makes the decision on your visa application.
Interview instructions are sent via email, so regularly check the email address you have provided with your application. They usually take place when you attend a visa application centre to give your biometric information and submit your documents, but may take place by telephone or video conference.
To prepare for your credibility interview and for further information on what to expect, please see our guide to credibility interviews
As part of Confirmation of Acceptance for Studies (CAS) production – and prior to you paying a deposit – you may be asked to participate in a UWE Bristol Pre CAS Interview with a member of our staff. This will help you think about what you need to know before joining UWE Bristol.
Health screening
Students from some countries are required to provide a medical certificate confirming that they are clear of tuberculosis, if they are coming to the UK for more than six months. See an overview of the health requirements on the UKVI website.
How to apply if you are under 18 years old
If you are under 18 years old you must only apply under the Student route. UWE Bristol does not sponsor applicants under the 'Child Student' route.
If your visa is refused
If your application is refused you will be notified by UKVI. It is important that you immediately forward the notification to the Admissions Team using international@uwe.ac.uk.
You may be able to challenge the refusal by requesting Administrative Review (AR). You can request a copy of your interview transcript to help you prepare the AR application, which is free of charge outside the UK but which must take place within a strict time limit. Hence it is vital that you act promptly. A UWE Bristol immigration adviser can also request a copy of your transcript if you prefer.
In some cases an applicant can request a second CAS for a further visa application, time permitting. The decision to grant a second CAS is at the discretion of the University.
Biometric Residence Permit
What is a Biometric Residence Permit?
The Biometric Residence Permit is a residence permit which holds biographic details (name, date and place of birth) and biometric information (facial image and fingerprints), and shows your immigration status and entitlements while you are in the UK. The BRP is issued to non-UK nationals who are granted a visa for more than six months and who used a Visa Application Centre to submit biometric data. EEA/Swiss nationals will not receive a BRP if they were allowed to upload biometric data using the 'UK Immigration ID Check' mobile app, but will be granted 'Secure Digital Status'.
How to apply
You don't have to apply separately for a BRP. You'll give your personal data when you make your visa application.
When you apply for your student visa card you will be asked to insert a unique code called the Alternative Collection Location Code (ACL code) to designate UWE Bristol as your BRP card collection point. The UWE Bristol ACL code is 2HE567.
Obtaining your permit upon arrival in the UK
You must collect your BRP within ten days of arrival in the UK. You can collect your BRP from UWE Bristol rather than the nearest post office, providing you use the alternative location code in your application.
Please see our arriving in the UK page for collection information.
Travelling to the UK without your permit
Successful applicants (except for most EEA/Swiss nationals) will be issued with a vignette in their passport which is valid for 90 days from the date you indicated as your intended travel date in your visa application. The vignette is proof only of your permission to enter the UK and will allow you to travel to the UK. If you do not travel to the UK within this 90-day period, your visa will expire and you will need to apply for another 90-day visa. You will have to pay a fee for this. Please contact an Immigration Adviser for assistance with this process.
Find out more about Biometric Residence Permits
You may also be interested in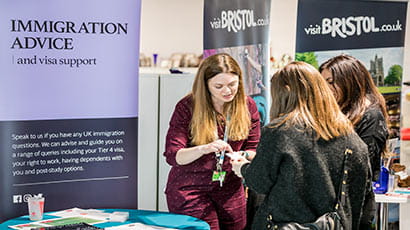 Help and advice on Student Visas for international students at UWE Bristol.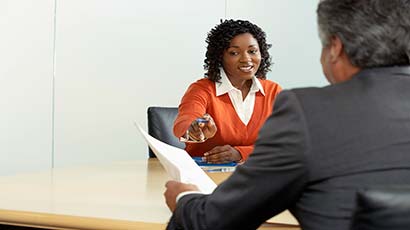 The purpose of the interview is to establish that you are a genuine student and that your English language ability is at the correct level.