Visa documentation
Here you can find out more about the documents you'll need to apply for your student visa. The links provide a shortcut to the information most relevant to you.
Documents needed to apply
Passports
Current and valid.
Biometric Residence Permit (BRP)
You will need to provide biometric information as part of your application process in order to obtain your Biometric Residence Permit.
If you have a current BRP you will need to provide details.
Evidence of sufficient funding
See our Money and your visa web page for further information.
Confirmation of Acceptance for Studies (CAS) statement
The Confirmation of Acceptance for Studies (CAS) statement confirms that an institution is willing to act as your student sponsor.
A valid ATAS certificate
Only students undertaking postgraduate level study in certain subjects will need an ATAS certificate.
Your qualifications

If you are applying in the UK and progressing to a new course, you must provide evidence of 'academic progress' - i.e. proof that you have passed the course for which your current visa was issued. This is usually an academic certificate or transcript.

If you are progressing to a further course of study, and late confirmation of your current award may prevent a timely visa application, please contact the Immigration Advice Service about a 'Highly Likely to Complete' letter. To be eligible, you should have passed all your taught modules. The letter is to be used for visa application purposes only, and cannot serve as proof that you meet academic offer conditions.

Debit/credit card
Make sure you have enough funds in your account to pay for the application.
Medical certificate
Students from some countries are required to provide a medical certificate confirming that they are clear of tuberculosis if they are coming to the UK for more than six months. See an overview of the health requirements on the GOV.UK website.
English language assessment
Depending on the level of your course and your nationality, your Confirmation of Acceptance for Studies (CAS) may state how UWE Bristol assessed your English language ability and the level of ability that you have obtained in reading, writing, speaking and listening. If your CAS states that you need a Secure English Language Test (SELT) you will need to provide your unique SELT reference number for UK Visas and Immigration (UKVI) to validate.
If you are progressing from a Pre-Sessional English course to your main programme at UWE Bristol, you must submit your pre-sessional certificate with your visa application.
See our English language requirements for more detail. If you intend to study at UWE Bristol's International College please visit their website.
Documents that are not in English
If your application includes any documents which are not in English, you must also include a fully certified translation from a professional translator or translation company that can be independently verified by the Home Office. Each translation must contain:
confirmation from the translator or translation company that it is an accurate translation of the original document
the date of the translation
the full name and original signature of the translator, or of an authorised official of the translation company
the contact details of the translator or translation company
If you are in Bristol, our Immigration Advisers can provide details of local translation services.
Additional documents for under 18 year olds
If you are under 18 years old you must only apply under the Student route. UWE Bristol does not sponsor applicants under the 'Child Student' route.
As well as the standard documents mentioned above, you'll also need a letter from your parent(s) or legal guardian(s) that confirms:
the relationship between the parent(s) or legal guardian(s) and the child
that the parent(s) or legal guardian(s) consent to the application
that the parent(s) or legal guardian consent to the child's travel to and reception arrangement in the UK, if the application is for entry clearance
that the parent(s) or legal guardian(s) consent to the child's living arrangements in the UK.
The letter must be signed by both parent(s) or legal guardian(s), or just one parent or guardian if they have sole responsibility for the child. If a parent or legal guardian has sole responsibility for the child, the letter must also confirm that each parent or legal guardian agrees to the contents of the letter, and be signed by both parties.
You must also provide evidence of your relationship, usually a birth certificate or certificate of adoption.
If you have applied for a student visa but you have been issued with a Child Student visa this will need correction before you travel to the UK. If you are in the UK the University's immigration team can help you correct this.
Applications by 'low risk' students
Nationals of some countries do not need to provide evidence of their qualifications or their money when they apply for a student visa.
It is very important that as a 'low risk' student you still obtain the evidence of your qualifications and your money, even though you do not need to send them. This is because the Home Office can request this evidence as part of their decision making process and they will refuse your application if you are unable to provide it within a specified timeframe.
What is a 'low risk' student?
You are a 'low risk' student if you are applying for a student visa and:
you are a national of Australia, Austria, Bahrain, Barbados, Belgium, Botswana, Brazil, Brunei, Bulgaria, Cambodia, Canada, Chile, China, Croatia, Republic of Cyprus, Czechia, Denmark, The Dominican Republic, Estonia, Finland, France, Germany, Greece, Hungary, Iceland, Indonesia, Italy, Japan, Kazakhstan, Kuwait, Latvia, Liechtenstein, Lithuania, Luxembourg, Malaysia, Malta, Mauritius, Mexico, Netherlands, New Zealand, Norway, Oman, Peru, Poland, Portugal, Qatar, Romania, Serbia, Singapore, Slovakia, Slovenia, South Korea, Spain, Sweden, Switzerland, Thailand, Tunisia, United Arab Emirates, United States of America; or
you hold a Hong Kong SAR*, Macau SAR or a British National (Overseas) passport; or
you hold a Taiwan (ROC) passport* with a residence card number.
*On the application form, select 'Hong Kong Special Administrative Region of China' or 'Taiwan' (as appropriate) as your nationality.
What about dual nationalities?
If you are a dual national, and only one of your nationalities is listed above, you will be able to apply as a low-risk national provided you are applying either for entry clearance in the country or territory where you live or for leave to remain in the UK.
You may also be interested in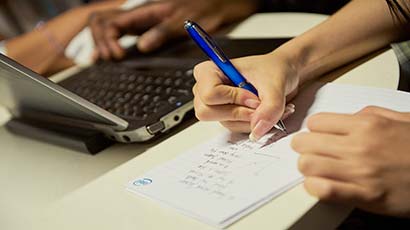 Information about your Confirmation of Acceptance for Studies (CAS).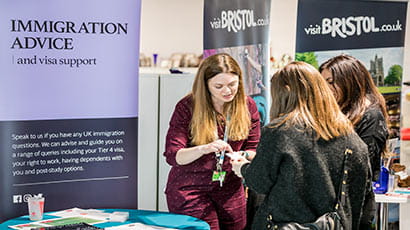 Help and advice on Student Visas for international students at UWE Bristol.