The Works
The Works is a learning zone on Frenchay Campus that is open to all students.
Location
2F003, Level 2, F Block, Frenchay Campus.
Find The Works above The Foundry and just past the entrance to OneZone and the Careers and Enterprise Zone on Level 2.
Software build
The Works has high performance PCs with a selection of engineering and software development applications installed. All of the PCs are bookable.
Main features
high-spec PCs
four height-adjustable desks (sit to stand)
four group booths with large screens and Kramer connect
power and wifi for laptop use
group tables
flexible space for group study and presentations
soft seating
ergonomic operator chairs.
Opening times
The Works is currently open from 08:30-21:00, Monday to Friday, and from 10:00-21:00 at weekends.
The Works gallery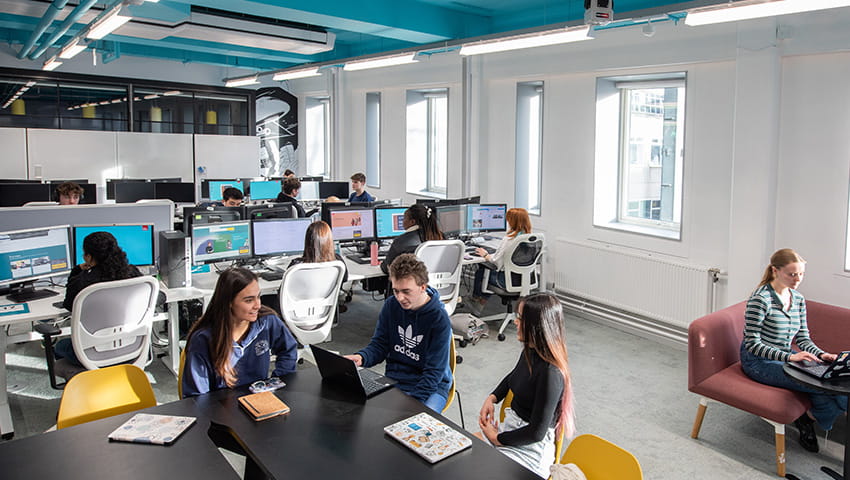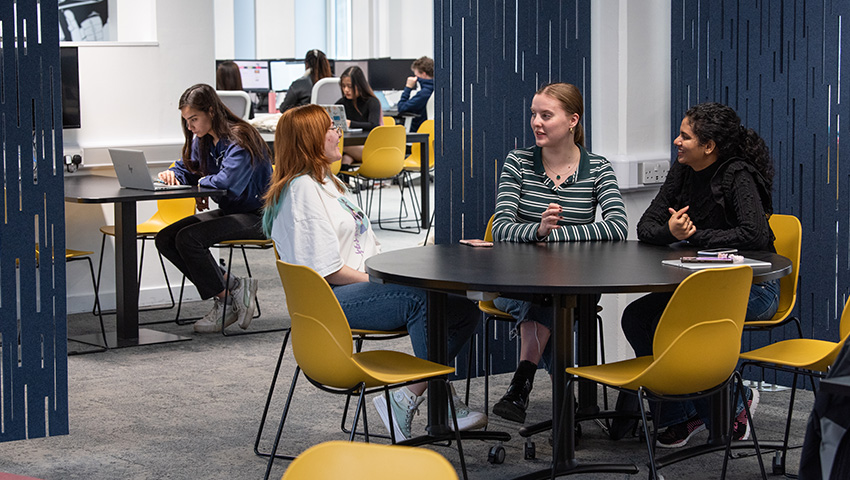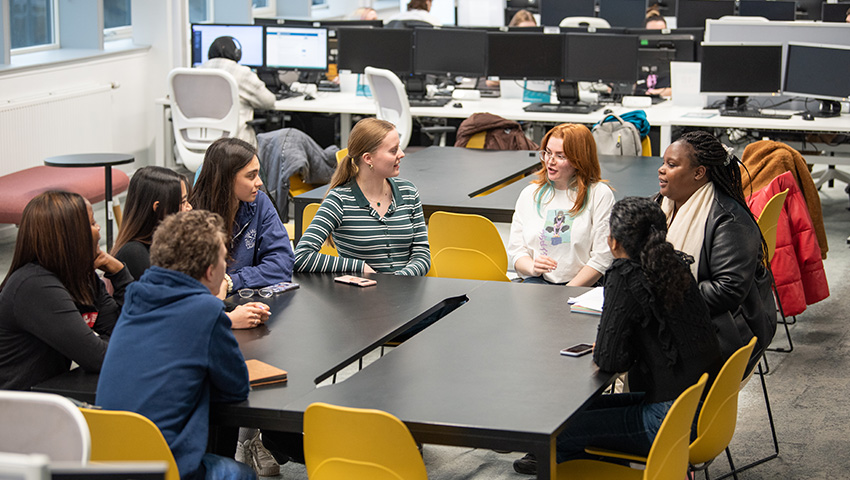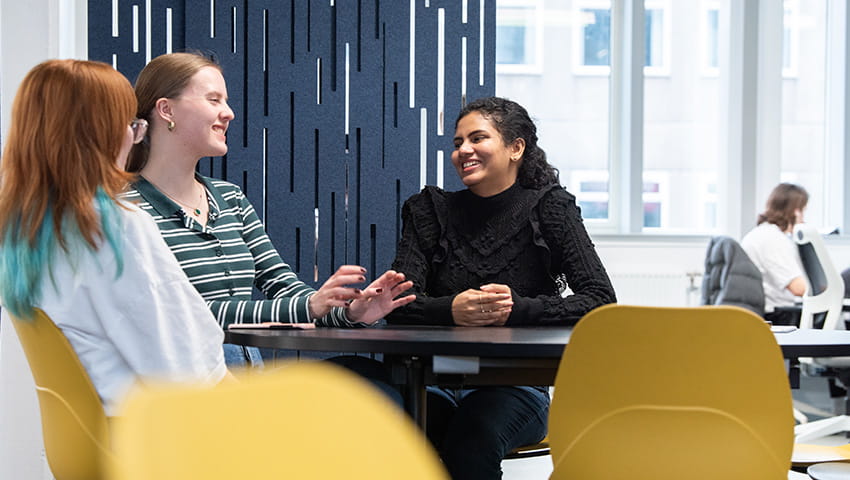 Looking for specific software?
Find specific software build locations on campus.
Browse software a-z